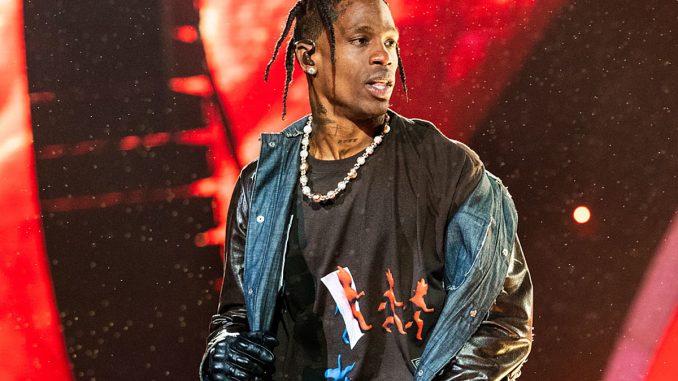 By Serin Sarsour
   Travis Scott's third annual Astroworld Festival in his hometown Houston, Texas was cut short on Nov. 5 when fans in the crowd began dropping and getting trampled over by others. As of late, hundreds have been reported injured and a total of 10 people have died, the youngest being a nine-year-old boy. As the news spread globally, many students at Brooklyn College had different thoughts on what contributed to that night's fatalities, but most opined that Scott is responsible one way or another.
   "At the end of the day, it still was the people in the crowd who made the crowd, who were being crazy. It was overcrowded," BC senior Diamond Billups said, recalling the videos she's seen on social media and explaining how she believes that Scott's fans must also be held accountable. "The area should've had capacity limits," she continued.
   Others, however, believe that all of the crowd control and lives lost were in Scott's hands. "At the end of the day, he's the only person who is able to influence his fans in that kind of way. His fans are really violent. He has a history [of] inciting and promoting violence at his concerts, so it's something they're used to even if he didn't do it at that particular concert," BC sophomore Cheyann Hepburn said. 
   Ambulances and police began to show up at the venue, NRG Park, as many people were falling to the floor and were being resuscitated. Scott claims he was unable to hear or see what was happening in the crowd due to the volume of the music and the bright lights shining on his face, according to USA Today. However, a few fans did try to notify some of the camera crew that people were dying, but they were silenced. At one point, the crowd even chanted "stop the show." Scott took a few short breaks from his set but did not entirely stop his performance to further investigate the fans who were hurt or died.
   Wansy Calderon, a BC senior, explained that although the majority of people believe that the tragic event will negatively affect Scott's career, he believes it will actually boost his career. "It's really pushing his name out there. More people are going to listen to his music and his monthly listeners are going to go up," Calderon said, explaining that bad publicity is still publicity.
   Additionally, Billups thinks that the event will sadly eventually become old news. "I feel like there is definitely a possibility of it lowering his status somewhat. But I feel like it's another one of those… tragic incidents that's like in a couple of years going to fade away and people will forgive him," she said.
   Scott took to social media the next day to release a statement and share his condolences with the families who lost someone on the night of the festival, along with Drake, who had made an appearance at the show.
   "I feel like the response just wasn't really believable at all what he posted. I wasn't buying it. There's a lot of memes on TikTok about his response," said Calderon, questioning the statement's genuineness because Scott pays his PR team to tell him what to say.
   Similarly, BC junior Brian Ramos does not find Scott's response sufficient. "I think there's a lot more to be done. You can't bring back the people who died, but I think he should do at least as much as he can to not only support the families but support anyone else that was hurt," said Ramos. 
   Although these BC students do not believe that Scott will be held accountable for the deaths and injuries that occurred and resulted from Astroworld, they hope that this tragic event teaches a lesson to other artists on how to accommodate and ensure the safety of their fans.
   "I think a lot of people and artists are going to be more careful with how they treat different situations like that. I know Travis for sure he's going to be, you know, maybe a lot more responsible for his actions; he probably definitely learned a big lesson here. And I think the music industry is going to definitely change just because of this," said Ramos, noting that future events should have "stronger security."