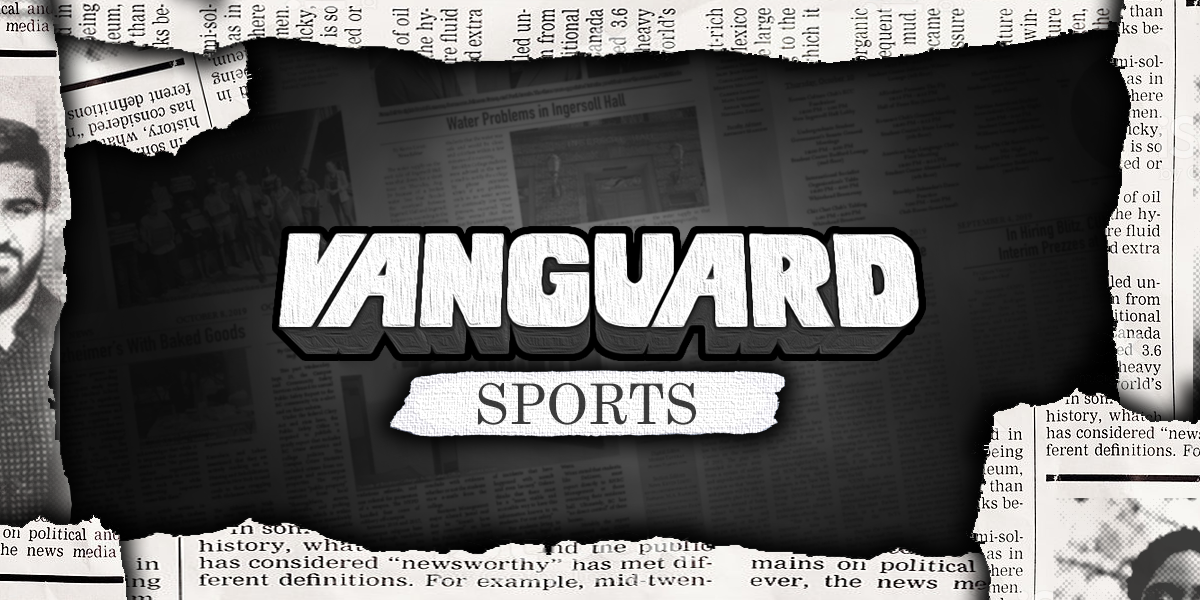 Men And Women's Cross Country Return To The Track
By Owen Russell
   The Brooklyn College cross country teams opened their season Friday, Sept. 16 at the New Paltz Invitational in Milton, NY.  The New Paltz Invitational marked Brooklyn's first meet since Halloween 2021.
   The women participated in a 6K race featuring 62 finishers. The Bulldogs' top two competitors finished 46th and  49th respectively. Junior Fatima Aftab finished first for Brooklyn with a time of 40:34. Brooklyn's second finisher, Lori Tsang, finished in 41:33. As of now, the Bulldogs only boast three runners, and therefore were unable to field a full team. 
   Brooklyn's men's team competed later that day in an 8K race. The Bulldogs' three runners finished 50th, 56th, and 58th out of 77 runners. Freshman Kevin McCarthy crossed the line first for the Bulldogs with a time of 41:34. Junior Naheen Khan crossed the line second for Brooklyn, while Wali Mohammed rounded out the field. Just like the women's team, Brooklyn did not have a minimum of five runners and could not qualify for team scoring.
   The cross country team will lace up their spikes next on Sept. 25 at Mount St. Mary College invitational.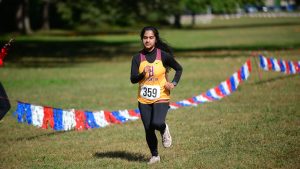 Women's Soccer Remains Winless
By Owen Russell
  The women's soccer team suffered two shutout losses this past week, bringing their season record to 0-5.
  Brooklyn's first loss came on Sept. 14 while hosting New Jersey City University. The Bulldogs were outmatched from the opening whistle. NJCU scored twice in the first seven minutes, and did not let up. By halftime Brooklyn had allowed five goals, and had yet to score one of their own. In the second period, NJCU tacked on two more goals, extending their lead to seven. Brooklyn played hard, but could not manage a single goal against the visitors. By the end, Brooklyn had allowed 27 shots and only fired two of their own. 
  The Bulldogs' second loss of the week came in a much closer contest against Mitchell College on Sept. 17. Brooklyn allowed one goal around the nine minute mark, but played staunch defense afterwards. By the second period, Brooklyn trailed by only a goal. Their strong play carried them right up to the 72nd minute, but unfortunately Mitchell scored two goals at the 72nd and 74th minute. Brooklyn could not recover. With all said and done, Brooklyn lost their fifth game in a row 3-0. 
 The Bulldogs still have time to turn their season around. Their next match is Wednesday, Sept. 21 against the Pratt Institute.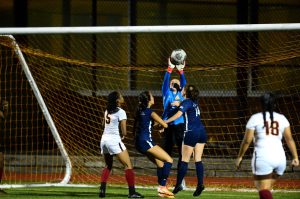 Men's Soccer Still Scoreless, Searches For First Season Win
By Owen Russell
   The men's soccer team has yet to secure their first win of the season. In three games this past week, the team was outscored 9-0.
   On Sept. 12, the Bulldogs hosted Farmingdale State College. Brooklyn played a strong first period defensively. The Bulldogs held the Rams scoreless until the 32nd minute. Heading into halftime, the Bulldogs trailed by just one and had a comeback in their sights. Despite their best intentions, Brooklyn allowed three goals in the second period. The team failed to score on either of the team's two shots. Brooklyn earned four yellow cards in the 4-0 loss. 
   Sept. 14 must have felt like deja vu for the Bulldogs because for the second time in two days the team lost 4-0. This time, Brooklyn faced SUNY Purchase and allowed two goals in the first half, and two goals in the second. The Bulldogs were able to fire five shots on target, but could not capitalize on any of them. SUNY Purchase shot 19 shots on target. Brooklyn earned three yellow cards this time around.
   Brooklyn came into Sept. 17 desperate for a win. The Bulldogs hosted Old Westbury, another team searching for their first victory. The two teams were evenly matched. Neither of them could score a goal in the first period. Brooklyn had five first half saves. In the second period, Old Westbury scored in the 60th minute. Brooklyn couldn't score in the remaining time and dropped a tightly contested game. Brooklyn earned four more yellow cards this week, bringing their total to 11 over the past three games.
   Brooklyn still has time before CUNYAC play begins. Their next match is away against St. Elizabeth College on Sept. 21.
Women's Tennis Starts Fall With Loses
By Gabriela Flores
   The Bulldogs haven't stacked wins on the tennis court after the team fell to Purchase College and Sarah Lawrence this past week. In their season opener, the women's tennis team looked to earn their win against Sarah Lawrence, who won last Friday's match 6-3. Brooklyn started strong with a 2-1 lead in doubles, but that changed once singles came into play. Leading the singles competition for the Bulldogs was Sophia Kebadze, who scored a cumulative 20 points in three rounds – but her opponent, Nikita Kamath from Sarah Lawrence, took the final win. 
   The next day, on Sept. 17, the Bulldogs took on Purchase College at home after their initial match date was postponed because of weather. Brooklyn didn't shine on Saturday, as players fell to Purchase 0-9. The Bulldogs were left scoreless against the Panthers, who dominated the court in singles and doubles. The highest scoring play for Brooklyn came from Monica Prado Capon and Veronika Tsiko, who earned a final seven total points in doubles. Their efforts, however, weren't enough to secure Brooklyn's first win of the season. 
  The Bulldogs will open their CUNYAC play against reigning champion Baruch College on Thursday, Sept. 22.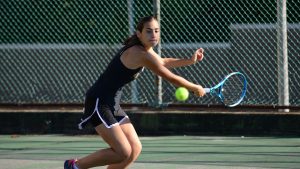 Women's Volleyball Earns Win And Loss At Trimatch 
By Michela Arlia 
    At a trimatch hosted by St. Joseph's Long Island on Sept. 17, BC's women's volleyball team managed a non-conference split. After being defeated 3-0 by host St. Joseph's Golden Eagles, the team made a quick comeback to defeat Pratt Institute Cannoneers 2-3 in their second game of the day. 
    BC was quickly denied any chance of a lead in the opening set, with St. Joseph's scoring 10-5. With hopes of gaining momentum for a lead, the Bulldogs responded in the third set with a 15-13 lead, but were swept once again 23-20 with a pair of kills and a service ace by the Golden Eagles. This lead allowed Pratt to close out the match as victors. 
    Shaking off match one, the Bulldogs rallied six straight scores for a 23-20 lead followed by three straight scores to win the opening set. Quickly falling behind in the next three sets, BC made yet another comeback in the fourth. Initially trailing 10-8 in the final set, the Bulldogs performed with four straight scores followed by a kill by outside hitter Aleah Rafat. They then wrapped up with three more straight scores and yet another kill by Rafat. 
    The team scored a well-deserved win against Pratt following their unfortunate loss to them last Thursday, Sept. 15. 
    Leading in scoring for the team throughout the day was sophomore Tessa Winkleman, an outside hitter for the team who served up 22 kills between both matches, 17 against Pratt and five against St. Joseph's. 
    With this split comes the Bulldogs' move up the rank to 4-4. 
    The team's next match is set for Tuesday, Sept. 20 in a non-conference tilt against Rutgers-Newark.