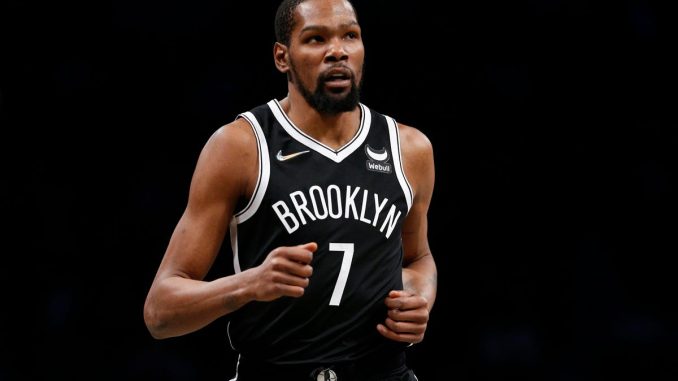 By Owen Russell 
   It has been a long offseason for the two New York basketball teams. Now as the season tips off, both teams have high expectations for themselves. Coupled with their ravenous fanbases, both teams could be in for a long tumultuous season.
   The New York Knicks have been longtime purveyors of disappointment and heartbreak for millions of New Yorkers since 1946. There was a brief blip where the team secured two championships in the early 70s. While there have been ups and downs since then, the team has been unable to reach basketball's pinnacle in more than 50 years. With the 2022 season underway, Knicks' fans are left wondering: Could this be our year?
   It's been an OK start so far. The Knicks took a strong Memphis team to overtime, but could not close the deal. They bounced back in their second contest to rout a struggling Detroit contingent. In those two games, the Knicks have boasted production from all over the court. Forward Julius Randle has looked strong. While offseason addition Jalen Brunson shows signs that he can be a key contributor for this New York team.
   While multiple players have stepped up so far, Knicks' fans have one player to be concerned about – RJ Barrett. The young star has yet to live up to lofty expectations. Barrett has not shown himself to be the first option scorer the team needs him to be after signing a huge contract extension this summer, netting $120 million over the next four years. With that kind of money, fans and the team alike assume Barrett will reach that next level. 
   It is by no means a championship or bust season for the Knicks and Barrett, but fans do have designs on a playoff berth. If RJ Barret can lead his strong supporting cast, there is a chance the Knicks play postseason in 2023. 
   Unlike the Knicks, the Brooklyn Nets are spiraling into a crisis which ends in one of two ways: an NBA Championship or another bleak rebuild. Brooklyn just climbed out of the gutter after years of mediocre basketball, and a lack of draft picks to infuse any sort of youth or talent. Miraculously, General Manager Sean Marks built a contender with two of the best players in NBA history, Kevin Durant and Kyrie Irving. Knicks fans can only dream of talent that monumental, but the grass is not always greener. 
   Durant and Kyrie's exploits have been exhausted beyond their limits. But for whoever may not know, Durant demanded a trade and Kyrie has rarely seen the court in the years he's been in Brooklyn. Somehow, Nets' management saved the offseason by keeping both of their superstars on the payroll. How has it paid off?
   Brooklyn got manhandled by the New Orleans Pelicans, and then just barely skirted by against the Toronto Raptors. Brooklyn has struggled to prove their worth against two weak teams. Durant and Kyrie are scoring, but where is the help? The team lacks a strong supporting cast, and third scoring option. A top heavy team is not enough to win the Larry O'Brien trophy. 
   It is a long season for sure, but if either New York team wants to satisfy their fanbase they have a long way to go. The Knicks need to take that next step and prove they can play playoff basketball. Meanwhile, Brooklyn better bring home some hardware, or it may be rebuild time for the Nets once again.