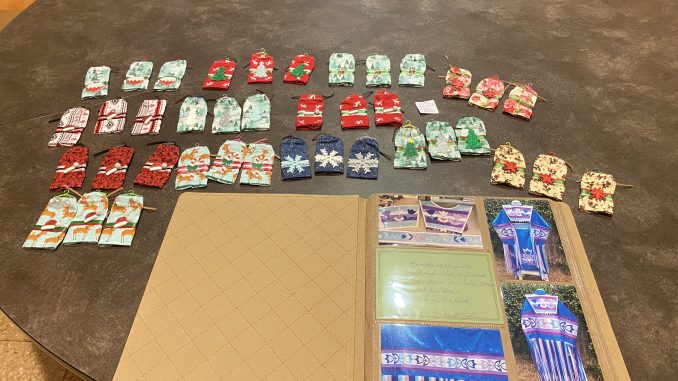 By Gabriela Flores
   Native American history is often made invisible day-to-day in the United States, from the country's policies to the bulk of its classroom lessons. In a commitment to acknowledge, appreciate, and learn indigeneity, Brooklyn College hosted an opening ceremony on Nov. 1 in honor of Native American Heritage Month. Throughout the session, leaders of the American Indian Community House, a non-profit that serves Native Americans living in New York City,  shared how their peoples have and will remain a living, striving culture.    
    "I believe this is the first time in Brooklyn College history, where the campus has centered indigeneity and our acknowledgment of the communities that first lived on, nurtured, and grew these lands. This is long overdue," said Professor Diana Pan, one of the event's organizers and the director of the American Studies program at BC. 
    Before high school participants from the Dreamyard Preparatory School and others listened to the anecdotes of AICH members, a land acknowledgment was given by Anthony Brown, the college's chief diversity officer. The ceremony was the first of many planned by Pan, Professor Elizabeth Cooper, and other CUNY faculty, who were awarded a grant from the university's Black, Race and Ethnic Studies Initiative to continue their push to implement representation of Native American and Indigenous people in the curriculum. During last Tuesday's event, it was announced the college may have a Native American Studies minor. For all AICH leaders in attendance, the potential for a minor marks a significant stepping stone. 
   "I've tried to express in writing the importance of that – but I can speak from my experience to that," said Mary Brown, an AICH executive board member and history teacher hailing from the Bronx's visiting Dreamyard Prep. Brown, who is a CUNY alumna, faced her own challenges in studying her indigeneity as a Native American student. While she searched for a mentor to guide her during her studies and project surrounding her cultural history, she was rejected by several professors and encouraged to switch her academic focus. That was until she met a professor who had a doctoral degree in Native American religion. 
   "So thank you for letting me share my story with you, and sharing this exciting movement at Brooklyn College with my students, because this means that Native students that come to Brooklyn College won't experience that same experience that I did," Brown said. 
   Brooklyn and its cultural makeup can be traced back to a history intertwined between Indigenous and Black people. Before departing, Brown shared that the borough historically belonged to the Nayack and the Canaresee people of the Lenape Nation. Once the Dutch came to colonize the land, they forcibly brought enslaved African people, who eventually made up over one-third of the Brooklyn population until 1827, when slavery was outlawed in New York. Today, African Americans build more than one-third of Brooklyn's population. Once the 1920s rolled by, there was an influx of Akwesasne people that settled in Brooklyn and worked in the middle of the city. This working group later paved the way for AICH's inception, which currently serves over 400 Native Americans that came from different, diverse Indigenous nations across the States. 
   "The existence of African peoples in this space, and the existence of native peoples in this space is our resistance – just the fact that we are still here. Because there were many efforts of colonialism to try to […] get rid of us; but it hasn't worked," Brown said, later emphasizing the importance of ensuring overdue reparations for Indigenous peoples are fulfilled. 
    Two young members of the AICH then offered gifts of tobacco and cedar to BC Professor Jocelyn Wills, who also contributed to the ongoing push for more Native American representation in CUNY. The practice of gifting is a significant component of Indigenous culture, as is being grateful for life and all it has to offer. 
    "I was taught growing up by mother that – to be grateful for everything. Everything is living, everything has life. You just want to thank everything, from the trees to the ground, to the sky above, the sun, the water," said Patricia Tarrant, AICH's deputy director. "I'm very thankful for everything. And every day we begin our day with prayer, and we end with prayer."
     Tarrant's leadership in AICH began from an early age in an after-school program the Community House offered. From coding to billing, and everything in between, Tarrant picked up various jobs in the center. Her mother, brother, and sister didn't fall behind in their engagement in either leading or working at AICH. Being of Irish and Native American descent, Tarrant was taught early on about appreciating her two cultural halves. 
    "My mother made me know my traditions and honor that we are Native American, and it is a privilege that we're still here and we're still going on," said Tarrant, who noted her mother is one of the last speakers of their native language and faced beatings while attending school for not knowing English. 
    Keeping traditions alive and fully embracing Indigeneity is also carried out by Debra Stalk, a Brooklynite and citizen of the Mohawk nation. Decades ago, Brooklyn had a lively and large Native community, who came to work in the city during a boom in iron work. At the time, grocery stores reflected the surrounding Indigeneity with squash, corn, and beans – or the "three sisters," as Stalk mentioned. Stalk's relatives were ironworkers who helped build the Big Apple's skyscrapers.
    "That community has since faded since a lot of them lost jobs along the way, and a lot of people had gone home to the reserves. But my family stayed here, and we became part of the American Indian Community House when I was just becoming a teenager – my mom got work there," said Stalk, who explained that representation of Native Americans is vital. Outside of AICH, Stalk worked to implement a Native American student mentoring program at the New York University School of Medicine, where she worked as an administrator. Now that she's retired, she shares and creates ribbon and beadwork, keeping alive and well the traditions she learned and continues. 
    "To be able to come and present here with you today is really exciting because it allows us to stand up and say, 'We're still here, we're still a living, thriving culture,'" said Stalk. 
    As Brooklyn College continues to increase its representation and acknowledgment of Native American history and people, Lehman College and other CUNYs are actively working towards the same goal. 
    "There's deep commitment among faculty to build this, and I'm just here to say, please consider CUNY as a space that is really trying to build this effort," said Professor Eve Eure from Lehman, whose research evaluates how Black and Indigenous people share intertwined histories. 
     The event came to a close with a question-and-answer segment between the attending high schoolers and AICH leaders.