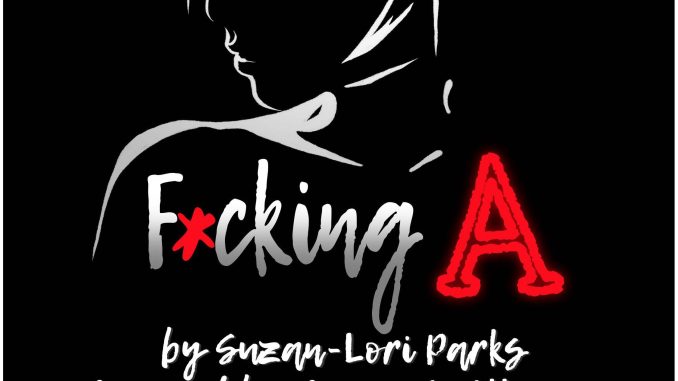 By Samia Afsar
   Be prepared to reflect on the possibly soon-to-be disastrous reality America could become in  BC Theater Department's "F*cking A," a play written by Suzan-Lori Parks and directed by Brooklyn College alum Dennis A. Allen II.
   With a stage transformed into the Wild West where a cell attached to a cabin-like house is decorated with kitsch decor, the play appeared to take place in an almost apocalyptic, dystopian society. However, "F*king A," which opened on Nov. 18 in the Claire Tow Center, was intended to take place in the near future in "a small town, in a small country, in the middle of nowhere."
   The play, which was inspired by the novel "The Scarlet Letter" written by Nathaniel Hawthorne, revolves around Hester Smith (Susan Myburgh), a hardworking and committed mother who once worked at the mayor's house before her son, Boy Smith (Ebenezer Adjei), was caught stealing. As punishment, Boy was sent to prison in his youth, and Hester was forced to become an abortionist – a profession that is heavily relied upon and equally ostracized in this "fictional" world. 
   In fact, in the world of the play, women have created their own language called "Talk," which was utilized whenever mentioning topics related to sexuality and or fertility. When spoken, translations to this dialect were projected directly onto the borders of the stage itself, ironically illuminating the societal taboo that has been constructed around such subjects.    
   As time goes on, Hester is seen saving and scraping by in order to gather enough money to pay the "Freedom Fund" for her son's release. But since Boy constantly has "bad behavior," his dues are forever increasing, making his release seemingly unattainable throughout the entirety of the play. 
   In order to get by, Hester is often helped by her most trusted friend and the mayor's mistress, Canary Mary (Nathaelle Denis), who regularly gifts Hester gold coins given to her by the mayor.
   Hester's love interest and the town's butcher's (Michael Adrian Burgos) daughter was also imprisoned for criminal offenses such as speaking when not spoken to, drinking, daydreaming, and masturbating. The list goes on and on, quite literally, with Burgos' character having a five-minute-long monologue listing all of her crimes. He also aids Hester by delivering butchered meat for her to eat and blindly becomes an accomplice to some of Hester's own crimes later in the play. 
   All of this and much more goes on all while an escaped prisoner known as "Monster," infamous for his heinous crimes, is out on the loose.   
   As brilliant as Parks' writing is, especially when considering its relevancy in today's political climate with the US Supreme Court overturning the Roe v. Wade legislation that made access to an abortion a federal right in the United States, it truly was the theater department's acting that stole the show; specifically Susan Myburgh's performance as Hester Smith. 
   Hester's character is one that is full of vengeance, motherly love, and bravery, but more importantly, a character that Myburgh played with such passion that her performance transformed patrons into such a deep and vivid sense of suspension of disbelief. Personally, I found myself forgetting that Myburgh is in fact not Hester Smith. 
   Myburgh powerfully streamed the audience through her journey as an abortionist, ashamed of her career, yet fully convinced that it is the only way to free her son so eloquently that she enabled the theatergoers to truly reflect on and arise much-needed change in today's social and political climate. 
   The department's adaptation of "F*cking A" was one that had audience members laughing, crying, nervous, and engrossed, leaving onlookers with much to contemplate on their way home.