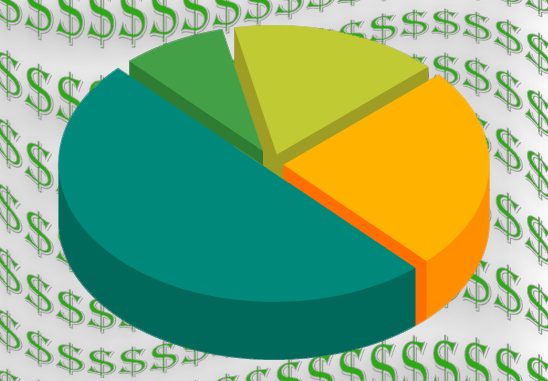 By Gabriela Flores 
    As a body that oversees student clubs at Brooklyn College, the Undergraduate Student Government allocates student activity fees for club budgets. In making extensive use of grant request forms for events held by clubs, several student leaders are finding the process not completely necessary if higher budgets were provided ahead of time. 
    "Even though USG, basically our higher-ups, does give us the money we need to host some events, it would be nice to still have a budget just in case we need things that are not necessarily pertaining to events but still pertaining to club needs," said Amara Minott, the president of BC's Anime Manga Club, whose organization received a $200 budget.   
    At BC, 147 student-led clubs are under USG. The student government receives two separate budgets from student activity fees paid by enrolled undergraduates: an operating budget for its needs including stipends for paid members, and another for activities that are mostly allocated for student clubs. In total, USG receives $10.55 through student activity fees paid by BC undergraduates during the fall and spring, with $3 for its operations and $7.55 for general events and club activities, according to the college's official website. 
    Before the start of the fall semester, club leaders under USG's purview are required to submit budget requests that include events they will host in the fall and upcoming spring. Budgets for each club were determined largely by the events submitted and their expected date. If larger events were scheduled for the early weeks of fall 2022, clubs received higher budgets to accommodate expenses, according to USG President Aharon Grama. The baseline budget for several student organizations was $200, which was significantly less than what several leaders initially requested. If more funding is needed, clubs must fill out grant requests. 
    "Most of my grant requests have been approved thankfully, so that's not an issue there," said Gabrielle Huggins, Caribbean Student Union's president, noting approval takes about three weeks in her experience. However, she thinks USG can communicate its process of requesting funds earlier to club leaders once they register. "I mostly think for them to reach out to clubs more because a lot of clubs are uninformed and if they were informed, I'm pretty sure most of the student clubs would run a bit smoother," she said, noting that it's "a two-way street" for student leaders to take initiative in understanding the inner workings. 
   Once USG allocates a budget of student activity fees for a club, it cannot reallocate or use the funding. During the pandemic's remote learning years, several clubs were inactive and retained large quantities of unused funds, prompting the extensive use of grant request forms. When planning an event, clubs must submit an event request form to the college in conjunction with a grant request to USG for its expenses. Former student government leaders allocated large budgets that were often determined by how much the organizations spent in previous years. Leaders who understood how the former process worked were often offered larger sums in comparison to those who did not. This, explained Grama, led to clubs using student activity funds for unnecessary expenses at the end of the year. 
   "We've heard complaints from other clubs throughout the years that they were claiming, 'Hey, specific clubs are ruling Brooklyn College,'" Grama said, which often led to smaller clubs receiving low budgets. 
    Currently, USG has $654,128.81 in reserves, an account where unused funds are saved and accumulated from previous years. In keeping a close watch over funds, USG members explained they aim to allocate funds when appropriate and necessary. Every Wednesday, the government's Club Funding Council reviews grant requests. As of press time, only three of approximately 200 requests this past fall and current spring term were denied. 
   "If a lot of money is allocated to one account, and they don't end up using it, then we can't give money to clubs that want to make events or want to use money for other things that are necessary for that year. It just goes to waste," said Carrie Ebbin, USG's current vice president and incoming president. "This system just gives more opportunity to other clubs to do other things."
   Despite the extensive paperwork needed to host events, many student leaders have found the process clear once it was explained and understand why the grant request forms are heavily implemented. 
    "Our initial budget was not reflective of our efforts. But, I don't have any complaints about our additional grants. Many times some of the items we wanted to buy for events USG would buy so that all the clubs could borrow and use them," said Showda Shahid, the president of Muslims Giving Back. Shahid's organization received a $1,500 budget after requesting $7,000. Although the grant process was initially confusing, it has become "second nature" with the help of USG's treasurer, according to Shahid.
   Many leaders suggested combining the grant request form with the event request form in order to simplify event planning. With BC's incoming launch of Campus Groups set for this fall, USG leaders anticipate merging the forms. Some think that communication of these processes and paperwork should be readily accessible once e-board members are registered alongside the available training sessions offered. Moving forward, those that are active and consistently present on campus hope to receive a larger budget to give them more opportunity to fund their events and club necessities with more ease. 
    "I think for most of the cultural clubs, they can definitely give us more money," said Huggins, noting that her "cousin organizations" housed in the West End Building received low budgets. "I definitely just want to say, culture clubs deserve more money. We deserve the requests that we ask for."