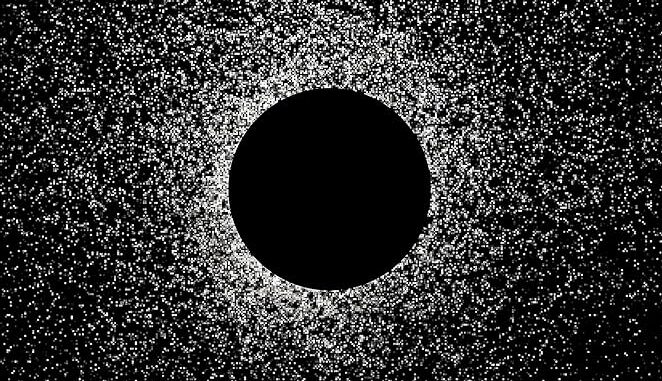 By Paulina Gajewski
   Tiptoeing through a dark corridor and dashing through closet doors. The pangs of steel swords and the flashing of capes. A dark room becomes a forested landscape, and the concrete sidewalk becomes a moon landing. The imagination we are capable of knows no bounds, and this childlike wonder and realm of existence is what Brooklyn College Professor Ben Lerner hopes to capture in his work.
   Lerner presented his new poetry book, "The Lights," on Oct. 26. This event, held in the Brooklyn College Library by the Wolfe Institute, featured Lerner in conversation with David Grubbs and Celina Su.
   Grubbs is an American composer and vocalist, with specialties in playing the guitar and piano. In the 1980s, he was part of several punk bands and was eventually able to operate his own label called Blue Chopsticks. Grubbs began his academic career at the School of the Art Institute of Chicago as a part-time instructor, and then made his way to New York to work at BC's Conservatory of Music. He also conducts two MFA programs at the CUNY Graduate Center, including creative writing and performance and interactive media arts.
   Su, on the other hand, works as a political science professor at BC and is the chair of the Urban Studies Department at the CUNY Graduate Center. Her work focuses on struggles for collective governance, economic democracy, and racial justice. As a scholar, she has published three books. In 2000, Su co-founded Kwah Dao, also known as the Burmese Refugee Project, which helped over 200 refugees in Thailand gain access to health, education, and legal services.
   Lerner was named the Distinguished Professor of English at BC in 2016. His academic life of higher education began at Brown University, where he earned a BA in Political Theory and an MFA in Poetry.
   Lerner's poetry collections include "No Art," "Mean Free Path," and "Angle of Yaw." He also has three novels under his belt, all of which incorporate his hometown Topeka, Kansas. These include "The Topeka School," "10:04," and "Leaving the Atocha Station."
   Oftentimes, the fantastical scenarios we dream of belong to another world. It is often intangible, teasing us with its luxuries, so far displaced from us that we fail to reach it. And yet, childlike imagination manages to cross the threshold in various ways.
   In "The Lights," Lerner exemplifies poetry as this other plane of existence, one of which he calls "a long dream of waking." A review of the book in the New Yorker stated, "The point is that on one side of the border, the world often looks disenchanted, that now and then we are granted glimpses of the other side, and that our own world can hold, however provisionally, the other's reflected glow."
   Lerner debates the affinity towards poetry that the majority of people might have, which is that it is tied to inherent narcissism. In his book, "The Hatred of Poetry," Lerner touches upon poetry as the most denounced art. People expect art to be communal. They expect to relate to every piece they see or read, and if they cannot, they criticize it. This presents an anxiety for the artist: how does one create works that are both so individual but collective at the same time?
   Lerner attempts to tackle this in the title poem of the book. Lerner himself is narrating a scene in which he is strolling through Paris. Accompanied by his friend, who is dealing with the loss of his mother, they are occasionally met with flashing lights akin to UFO sightings. This potential for contact between worlds is prevalent throughout the book and something that Lerner wishes to achieve in his writing.
   In several cultures, a day is set for when the threshold between the living and the dead disappears, and they may pass into each other's worlds. Within movies and books, both children and adults are able to pass into worlds so fantastical they border on unreal. "The Lights" is a testament to the idea that perhaps the distance between us and the worlds we imagine has collapsed and infiltrated our daily lives. Dreams live within us, if only we may find the courage to apply what they teach us to our waking world.