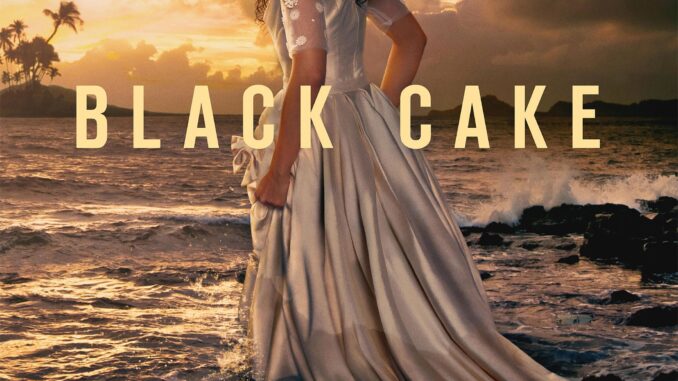 By Katherine Hepburn
   Imagine being lied to your whole life about your family's origin and history. That, when your mother unfortunately passed away from cancer, her lawyer sits down with you to listen to the recordings she left on a flash drive of the truth, the truth of your history and how you came out to be. When listening, you learn the struggles and hard choices she had to make as all this news unravels. What a shocker, am I right?
   Based on The New York Times bestselling book by Charmaine Wilkerson, the show "Black Cake" was released on Hulu on Nov. 1, with new episodes following weekly. I watched the first three episodes that were released, and they left me questioning everything and wanting to know more. The episodes made me cry at some points, but also had me commenting to myself, "Okay, slay!" at other points. When a show like this puts you through a rollercoaster of emotions, you know it's worth watching. You actually put your phone down and get comfortable, that's when it's game over.
   Let's now talk about the visual themes corresponding throughout the series. It seems as though we occasionally get the impression that we are watching something we weren't supposed to see. The series did a really good job depicting each scene from the novel, as well, when it shows Jamaica's vibrant and brilliant colors to England's subdued and dreary tones, and are displayed with distinctive visual themes so that you know exactly where and when a scene is taking place inside the story as soon as it begins.
   This show skillfully shifts viewers from the past to the present and back again as we meet the older Eleanor Bennett and how she relates her story of survival and perseverance, persistently fighting against the history of who she is and who she has to become. What makes the plot of the show even more intriguing is that Covey/Eleanor are the same person; she just changed her name when escaping to Europe.
   Each episode is named after a different emphasis of our heroine, some based on names, others on roles. As we watch Byron and Benny learn about their late mother's (Eleanor Bennett) past, which goes back to her 1960s childhood in the West Indies, it contradicts their perception they had of her. For instance, they unfold the truth about where and who truly raised her, her real name, and her passion for playing on an international level as a swimmer. As they take time to digest all of this information, Byron and Benny also learn of her arranged marriage with Little Man, a local neighborhood gangster, and that she faked her death and fled around the world to stay alive and safe. Hence, their mother changed her name from Covey to Eleanor.
   All of the news unraveling had a different perspective for both of Eleanor's children. For Byron, he was in utter shock and confusion. Benny, however, finds comfort in knowing her "perfect" mother wasn't so perfect, but rather she struggled and suffered and made choices that disturbed her for the rest of her life. Intriguing, huh?
   Eleanor instructed her lawyer, when the moment came after her death, to listen to the flash drive with B and B (nickname for Byron and Benny) and to eat the black cake stored in the freezer in honor of her. What is black cake, though? The show is named "Black Cake" after all. In Caribbean culture, we eat tons of it. Food is a vital component of social events and family get-togethers, bringing back fond memories of previous occasions. In Wilkerson's book, black cake, which is typically offered during celebrations, brings about memories and family togetherness in times of significant loss but also enjoyment.
   But what happens now in the show? Unless you have read the book, we shall find out when the next episode comes out next Wednesday.