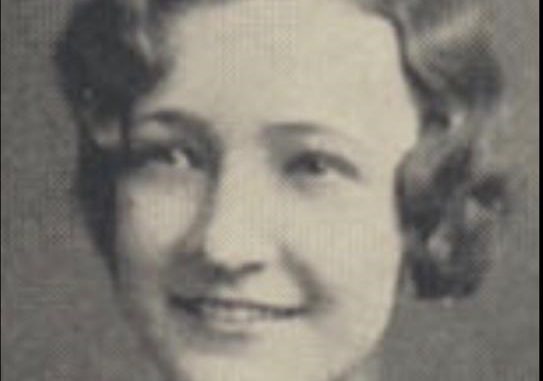 On Tuesday, September 10, 2019, the BC Family's sole living member of the first graduating class of 1932, Ethel Lagarenne Hagquist passed away at 107 years old. 
Ethel was born into a Christian family in 1912, sharing her faith as president of Brooklyn College's Young Women's Christian Association. As an active student, majoring in English and Latin, Ethel was involved in the Publicity Committee for Sophocles' tragedy Antigone, the sorority Alpha Delta Pi and Senior Prom Committee. Despite her undergraduate years being at the peak of the Great Depression and nationwide nadirs of several universities, Ethel graduated cum laude. 
Brooklyn College's beloved alumna overcame her challenges optimistically and with her captivating lovely smile. From bustling through our elm tree-filled campus as a collegiate theater producer to earning a mere $14 a week as a Macy's employee post-graduation, Ethel embodied a New York go-getter. After living in the evergreen neighborhood of Fresh Meadows as an investment firm staffer, Ethel resided in Flushing House Assisted Living. There she continued her impressive craft of quilting, and creating floral and rhombic appliqués.
During her lifetime, Ethel witnessed the many dynamic changes our country has undergone, through interwar diplomacies to the revolutionizing Civil Rights Movement. Legendarily, she experienced one of America's most defining centuries. For that reason and many others, we will not forget Ethel.
We send our sincere condolences to the Lagarenne Hagquist family.