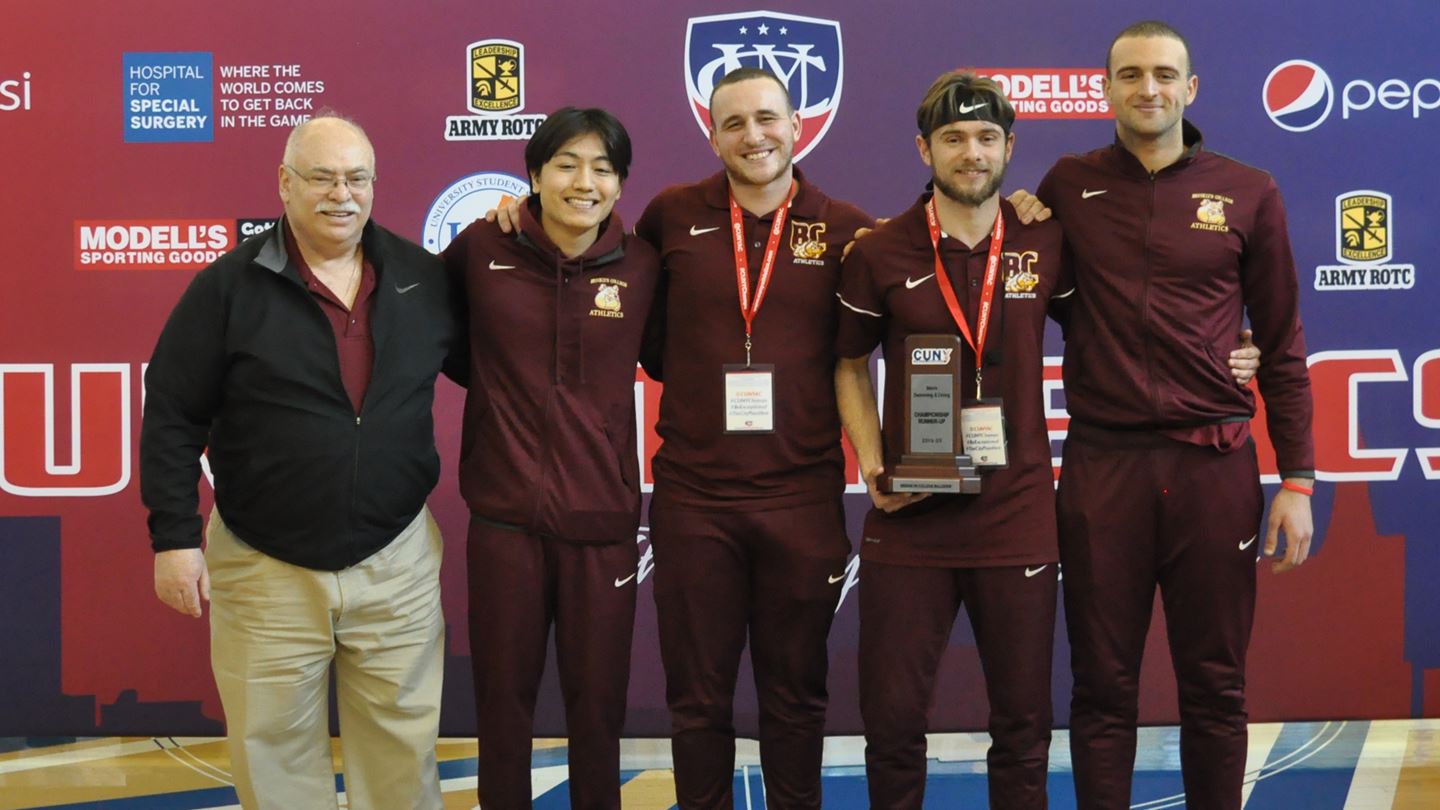 With a team score of 220 points, the men's swimming and diving team took home second place at the CUNYAC Championships, on Sunday, February 2, the best finish for the Bulldogs in program history. 
   The men's team racked up eight medals on the last day of the tournament, resulting in 21 total. Baruch College finished first overall for the second straight year, with a score of 336 points.
   Sophomore Peter Ebert and Freshman Christian Hoyek of the Bulldogs took home gold and silver respectively in the 1650 freestyle final. Freshman Devin Boodha secured two gold medals for the Bulldogs on the second day of the tournament, in the 100-yard breaststroke and 100-yard backstroke.
   The Vanguard spoke at the beginning of the season with head coach of both the men's and women's teams Brian Jensen, a former Bulldog. He was optimistic about his teams' chances this season, while also trying to build a culture of hard work and honesty within the team. "…at the end of the day the goal is to win, but the bigger goal is improvement, and knowing that they're in a safe space," said Jensen, who also noted that last year was the best year the program saw.
   The men's team finished with an 8-1 regular season record before advancing to the CUNYAC Championships and turning out an impressive result there as well. The trajectory of this team should delight Jensen, the players  (many of whom are underclassmen), and fans of the team.
   "What I told a lot of the guys [last year] who returned was kinda 'keep the momentum going.' Next year we're going to get more people, we're going to try even harder, we're going to hopefully do better than we did this year."