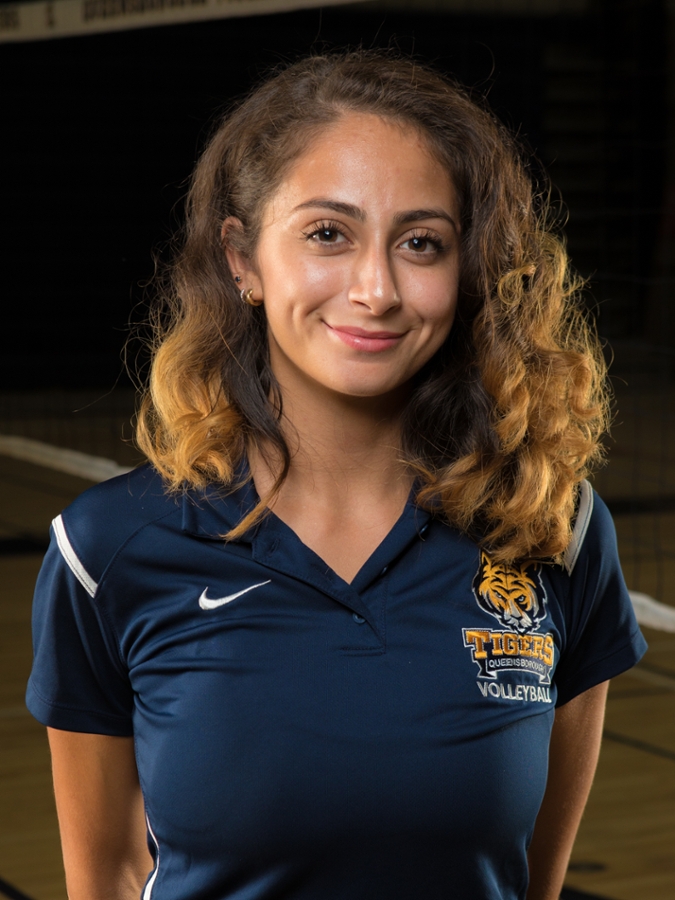 As the Brooklyn College men's volleyball team kicks off their season, one addition was made this off-season that can alter the trajectory of the program.  With Brooklyn College still searching for its first CUNYAC championship this century, hopes are high that the newest member of the Bulldog family, Men's Volleyball head coach Lia Briffa can help make this dream a reality.
   There are many challenges that can come with being a college head coach for the first time, and that is without only being appointed a month before the first game of the season.  Briffa had several administrative ends to tie up with little time to do so, and lacked the ability to recruit new players for the program, as recruiting season was over by the time she was hired.  "Making cuts in a new team is never easy especially when having to prepare for following years, and trying to recruit for the following year as well," he said. Fortunately, Briffa brings a wealth of experience in both the college and youth game that has helped her seamlessly transition in spite of the limited preparatory time as Brooklyn has gotten off to a respectable 3-3 record.  A New York City native hailing from Whitestone, Queens, Briffa graduated from Queensborough Community College as a scholar athlete and later went on to represent Queens College in both Volleyball and Track— experiences that will no doubt help her understand the challenges that come with being a CUNY athlete.  As for her coaching career, Briffa has experience working with both high school and college athletes, having served as a 15s/16s coach at Asphalt Green, and winning several tournaments. However the real feather in her cap comes from her time as assistant coach at QCC. During her time as part of the Queensboro coaching staff, QCC did not lose a single game in conference play, and placed in the NCAA tournament four years running, causing notable upsets in that time.  There is great optimism that Briffa can translate the winning mentality that she helped build at QCC to the program at Brooklyn.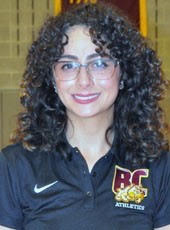 Despite having the experience to build a winning program at Brooklyn, Briffa takes control of a squad with little success in the past few seasons. After two atrocious outings in 2015 and 2016 where Brooklyn posted a combined 9-46 record, Brooklyn rebounded in 2017 and 2018 to post back-to-back winning seasons. 2019 was not a success with Brooklyn only going 2-5 against CUNY opponents and  receiving a knockout from Baruch in the playoffs. "My goal as a coach is always improvement," said Briffa. She says her players share the same goal as she does, and she is working to make the practices as challenging as possible in order to get them ready. "We will be coming in to compete and we will be putting up a fight at every game just like they do in practice," she said. In terms of goals, Briffa states that she wants her players to be good sportsmen both on and off the court, and seeks better communication and teamwork from them, reiterating the effect that good team spirit and chemistry can have on results.  
   In addition to a new coach, the Brooklyn Men's Volleyball program also has a few standout players at Briffa's disposal that can help bring success on the court.  While Briffa states that all her players have amazing potential, she spoke about a few particular players on her roster. For instance, Senior Mike Valentin, who's ability to assist his teammates both on the court with his playing ability, and off the court with his leadership ability could be keys to a successful season.  She also was excited that she may have a diamond in the rough in Omar Rezika who in her words, "has a lot of potential and work ethic as he gets better every practice," and can be a key player for the program going forward.
  While Briffa is looking forward to a prosperous tenure, she hopes that students and staff can come out to a game so she can show us what her and her team is all about.  Briffa's track record certainly shows she has the potential to make her stay here a success.