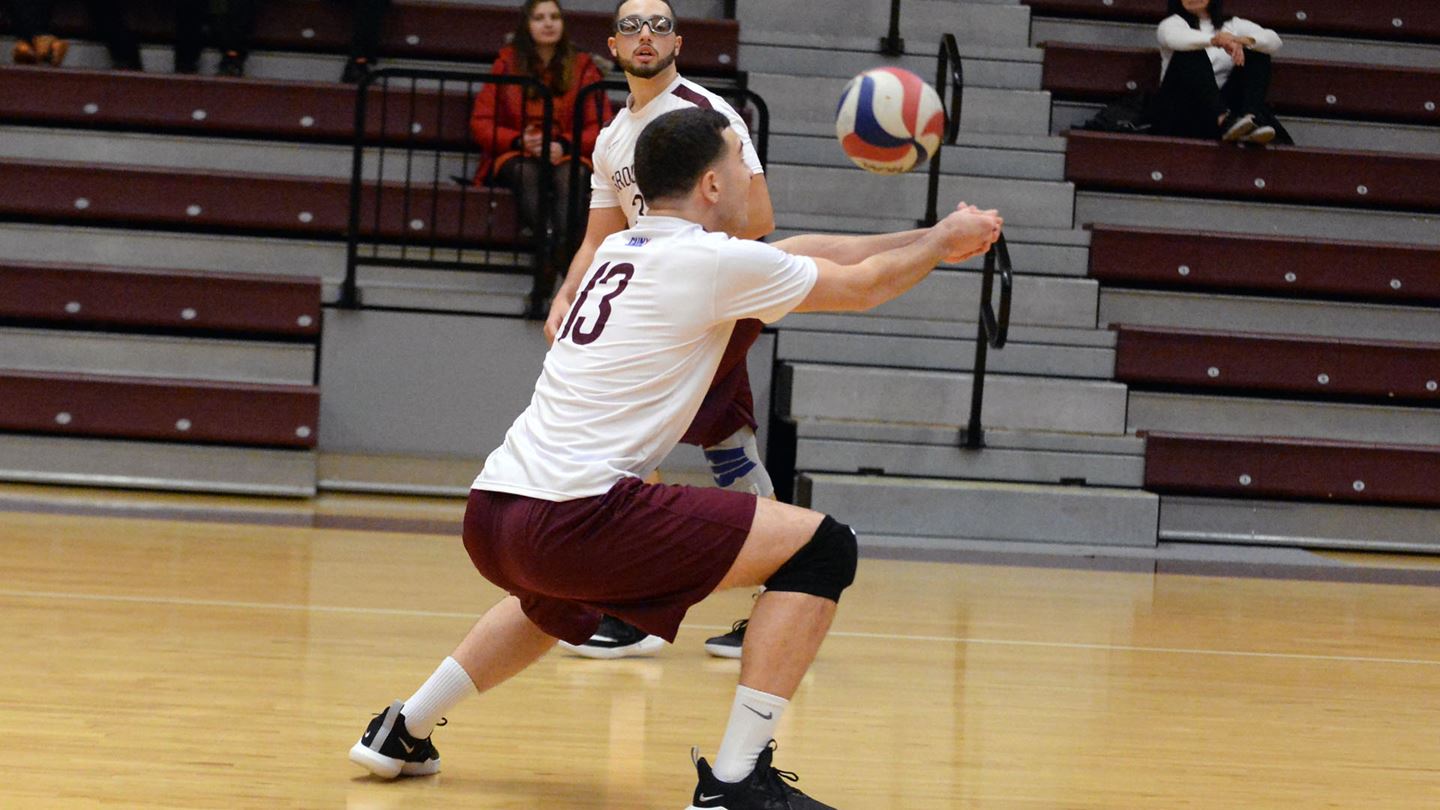 The Brooklyn College men's volleyball team dropped to 4-7 Saturday after being shut out in a non-conference three-way tournament against New Jersey City University and Wilkes University. 
Brooklyn fell 0-3 to New Jersey City University, then met the same fate to Wilkes University 0-3. After starting the season 3-1, the Bulldogs have dropped seven of their last eight matches, and these two shutout losses back-to-back are a big wake-up-call for a team that was already sputtering, and free-falling down the standings quickly. 
Brooklyn were defeated 25-15, 25-16, 25-9 in the three games against New Jersey City. Momentum drives a lot of these games, and in the first match the Bulldogs were not able to put together more than a two-score rally until the final game. 
Against Wilkes, the Bulldogs lost the first game 25-7, but fought back with purpose in the second, just bowing out 25-21, before falling in the third game 25-12. 
On the season, Brooklyn is trailing its opponents in kills 286-365, assists 254-320, and aces 86-96. They also lead their opponents in ball handling errors, 19-9.
Senior Michael Valentin leads the team in assists with 220, an absurd tally and percentage of the team's overall number, and in service aces and digs with 18 and 79, respectively. Junior Jasper Diangco leads the team in kills with 73.
Even with a 4-7 overall record, the Bulldogs are 1-1 in CUNYAC play, which has them as the second seed if the playoffs were to start today. Thus, the focus for the Bulldogs should be for the big picture, keeping morale high, fixing mistakes, and gearing up for a late-season push that will give them momentum heading into the CUNYAC playoffs.
Brooklyn will look to stop their recent skid Wednesday, February 19, with a home match against Misericordia University at 6pm.