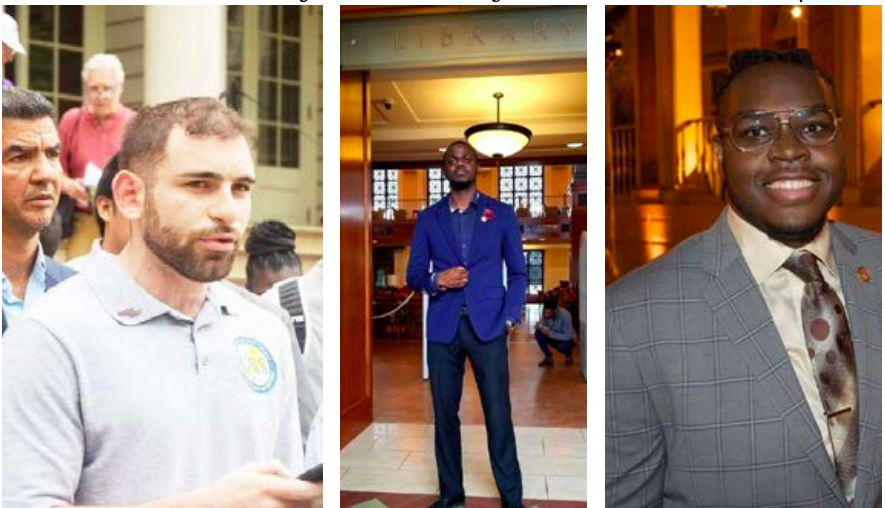 With the Democratic primaries boiling down to two candidates, a possibly less contentious presidential election comes to Brooklyn College this month, when three hopefuls vie for the role of President of Undergraduate Student Government (USG). This year's candidates are Ethan Milich, Michael Davis, and Dapo Ibrahim.
   Last year saw the drawn-out merger of the two deprecated student governments into USG, which resulted in the need for a second petitioning process and a delayed election. The election eventually ended with the winner, Carlos Calzadilla-Palacio, disqualified, giving sitting president Alyssa Taylor the seat. The second-ever USG election will be to replace President Taylor, who is graduating after two semesters on the job.
   The first candidate for President comes right from Taylor's initial ticket last spring: former USG Vice President and current University Student Senate (USS) delegate for Brooklyn College, Ethan Milich. Milich, a former United States Marine, ran with Taylor in last year's election, and served as Vice President until late October. Milich resigned his VP position, citing he was "no longer the best person to be serving as the Vice President," but he retained his seat as delegate to USS. Milich will be running with Samuel Ganthier, a member of BC's Black and Latino Male Initiative.
   Dapo Ibrahim, a current member of the USG Senate, is the second candidate in the running for USG President. Ibrahim's name was tossed around to replace Milich as Vice President last fall, a position that was ultimately filled by Jessica Johnson. Ibrahim sits on the policy council and sustainability committees in the USG Senate. His running mate is Chika Otisi, an Urban Sustainability who runs his own company.
   The third and final candidate for USG President is Michael Davis. Davis recently resigned his seat as a member of the Senate, citing interference with an internship at the Mayor's office, which he says will not interfere with his campaign. Before his resignation Davis sat on the student affairs committee, and he is also formerly an intern at Brooklyn College's NYPIRG office. Davis was the first candidate to officially announce his bid via social media.
   "Let's organize, get the signatures needed to get on the ballot, and be the change we want to see," Davis wrote in a Facebook post on Monday. His running mate is Vanessa Nessaco, a member of the Political Science Club and the treasurer of the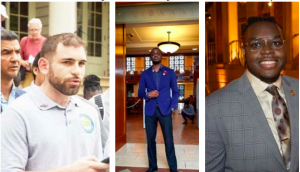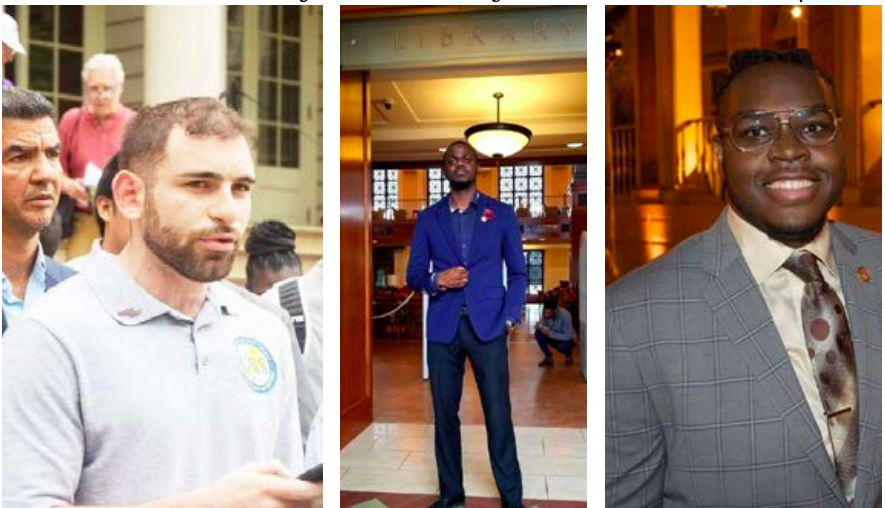 newly-formed Queer Student Activist Alliance.
   Petitioning to get on the USG ballot began this past Monday, and will last until Friday, Mar. 20. 
The Vanguard's Quiara Vasquez and Ryan Schwach will moderate the USG Presidential Debate during common hours on Tuesday, March 24 ahead of the election, which will run from March 30 through April 1.  
   Pick up next week's Vanguard for full profiles on all three candidates.