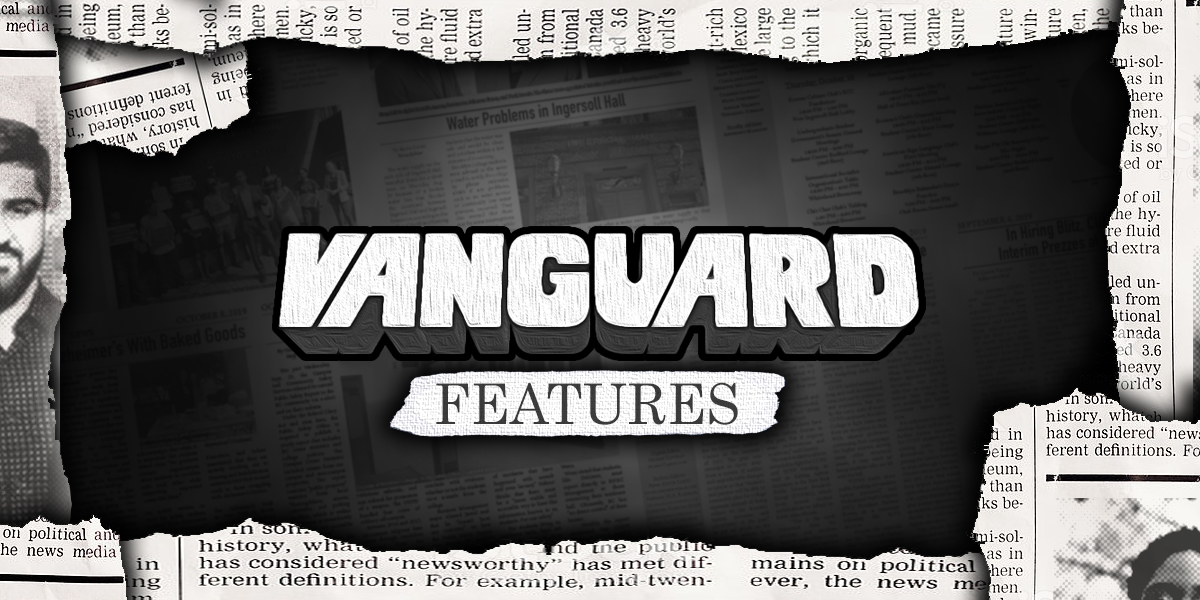 Written By Makeet Finch  
Hugh Ryan, writer, curator, and speaker shared snippets of a chapter on Brooklyn College from his first book, "When Brooklyn was Queer." The event, held at the LGBTQ Center on campus last Thursday, Mar. 5, celebrated the one-year anniversary of his book, and Ryan shared the history and motivation behind it. 
   "When I was growing up, Brooklyn was talked about as a place you came from, never a place you came to, and certainly not a place you went to for any type of LGBTQ-specific experience," said Ryan. "In the 1920s and '30s, there was a time period where parts of Brooklyn were seen the way we might think about Greenwich Village or Harlem today, as places you would go for particularly queer expiences and that was shockingly different, eye-opening, and revolatory to me."
   "So the book's title is meant to invoke that history, that there was a time before now, in fact, 100 years ago, when the relationship between the queer community in Brooklyn was much like the relationship we have with Brooklyn today."
   "When Brooklyn was Queer" was awarded the New York Times Editors' Choice in 2019. Ryan has taught at SUNY Stonybrook and has written for publications like VICE and the Daily Beast.
   While researching his book, Ryan thought he knew all about the queer history of New York, but soon realized that he was only versed on the history of Manhattan, and discovered no one else had reached into the history within other boroughs. 
   "The first question I really approached was, did Brooklyn, because of its relationship with Manhattan, have a different relationship with LGBTQ history than every other city we know in the world?"
   Ryan talked about the significance of the waterfront where the base of the Brooklyn Bridge is today. What Ryan discovered in his research, he found there were five types of jobs that queer people trended towards: sailors, sex workers, artists, entertainers, and particularly factory workers.
   "The waterfront was the place of opportunity because it offered jobs that queer people could have, and those jobs in the mid-19th century enabled them to move to the city, find themselves, find their own desires, and share them with other people," Ryan said. "Queer life in Brooklyn began by the water and spread outward."
   Ryan also gave details about his second book, "The Women's House of Detention." The book talks about an 11-story women's prison that once stood at the heart of Greenwich Village. He talks about Elizabeth Trondle, who was arrested and sent to jail in Brooklyn in 1913 for wearing men's clothing and smoking in a bar. The case was sent to trial and the judge decided it was not a crime and acquitted Trondle. Upon her release, she was immediately arrested again on different charges by the same officers to get a different outcome before another magistrate, and was ultimately sentenced to three years in prison. 
   Ryan talked about the difficulty finding records and how he stumbled on a box of files in the midst of working on another project. The files told all about the women's prison and of Trondle, with reports of her being tortured the entire time she was in jail. Ryan recounted horrifying acts, like being hung by her thumbs from the ceilings so her feet could not touch the ground, and how while in prison, Trondle became addicted to heroin.
   Students at the event were excited to hear what Ryan had to say.
   "I used the book in some of my research last semester, so it's really cool to go from using the book as a resource to hearing the author read from the book," said Kellen Gold, the vice president of the LGBTQ Alliance. "It feels good to be at a college and feel welcome and accepted and to know that our history is accepted."