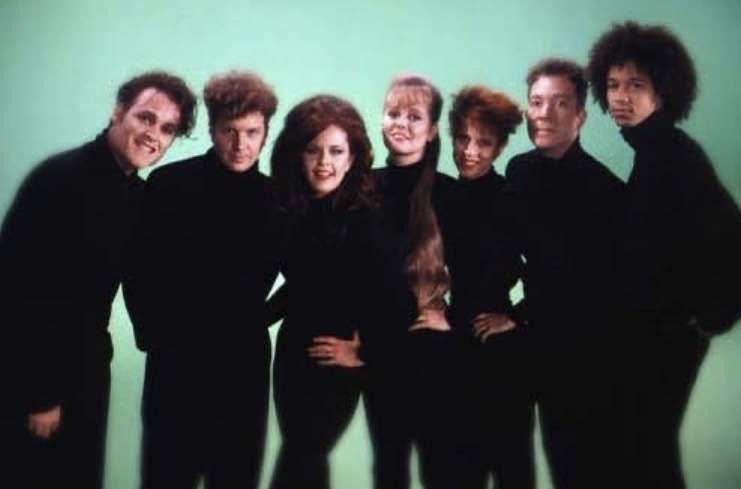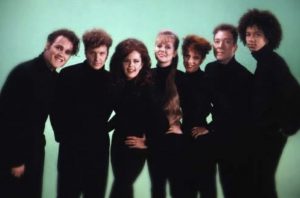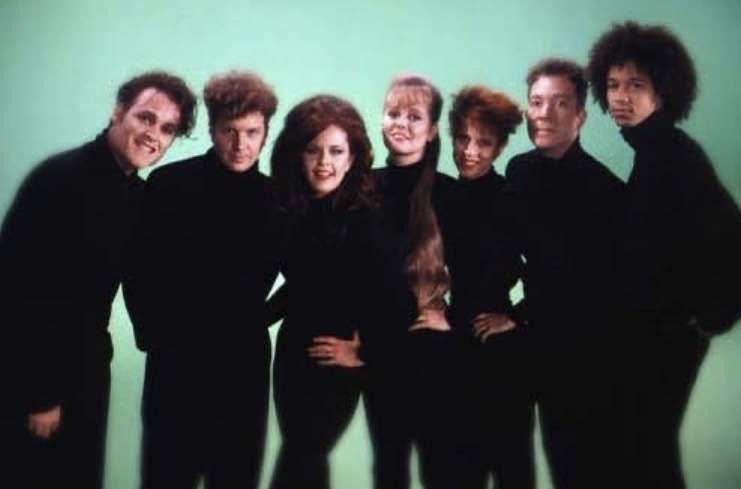 For Pat Irwin, music has always been about exploring the unconventional. 
   "When you're a kid, all you wanna do is make a record," he told me over the phone recently. "You wanna be in a band." 
   And be in a band he was. Brooklyn College graduate students might know him as their music composition professor at the Feirstein Graduate School for Cinema, but before that, Irwin spent nearly 20 years touring with The B-52's, the iconic new wave group with hits like "Love Shack" and "Roam."
   "They just defied all odds, yet they are one of the most soulful authentic bands I've ever heard," he said of The B-52's. 
   Irwin, it seems, has always been drawn to those who defy the odds. After graduating from college, he spent time in Paris studying under the legendary avant-garde composer, John Cage, an experience he called a "life changer." Though it instilled a conviction in him, it was the music scene in New York that called his name.
   "The coolest stuff was being done in New York as far as I was concerned," he said. "There was a lot of crossover… painters made movies, and moviemakers formed bands." He moved to New York around 1979. His ultimate goal? To play the stages of CBGB's and Max's Kansas City.
   "I didn't even think further past that, which I think was helpful." 
   At the time, another avant-garde artist was pushing the boundaries of what music could sound like. Brian Eno's compilation album "No New York" featured The Contortions, a band that was bringing to light an experimental genre of music that would become known as "no wave."
   "It broke down all that was left of a conventional rock 'n' roll sound," Irwin said of the genre. He was also paying attention to bands like Teenage Jesus and the Jerks, DNA, The Talking Heads, Lounge Lizards, and Mars. "They [the bands] had nothing to do with commercial appeal. It was brutal, and awesome. I was ready for that. That's what I wanted to be a part of." 
   Through the '80s, Irwin played in a handful of no wave bands of his own, including 8-Eyed Spy and The Raybeats, which played regular gigs at some of the city's most popular music clubs like Tier Three, the Mudd Club, and Danceteria. Though the city was large and the music scene was even larger, Irwin began to rub shoulders with the band that would become a major part of his life for almost two decades.
   "We were part of the same scene…Kate [Pierson] and another mutual friend came to see The Raybeats at the Mudd club," he said. "I ran into Ricky [Wilson] at the Peppermint Lounge and then I ran into Ricky again at a Mexican restaurant down in Tribeca, the only one south of 14th Street."
   Wilson would sadly die from complications of AIDS in 1985, but a few years later, thanks to a mutual sound man, Irwin wound up a touring member of The B-52s in 1989.
   "We didn't audition or anything," he said, "we just started to play." The rest, as they say, was history. Irwin joined the band the same year that their hit single "Love Shack" was released.
   "I think it's an incredible song," he said. "I mean, can you imagine? Writing a song that brings that much joy to so many people around the world to this day?"
   With The B-52's, Irwin played with countless A-list acts like the Pretenders, the Allman Brothers, Blondie, ZZ Top, and the Go-Go's. Yet, he always kept his options open, and when a producer from Turner Broadcasting asked if he might like to write music for an upcoming documentary, he naturally gave it a shot.
   "It kinda just unfolded," he said of his composition work, "but it was something I really wanted to do, no question."
   His resume of work for film and television includes shows like "Nurse Jackie," "Feed The Beast," "Rocko's Modern Life," and, yes, "Spongebob Squarepants." He recalls initially not quite grasping the show in the early days, when Stephen Hillenburg, the creator of the show, called him up saying he wanted "the sound of a bunch of musicians in a room who can't really play." But after taking to the drawing board, Irwin came up with several episodes worth of music that can be heard on Spongebob today. 
   Now, he teaches music composition for film and television at Brooklyn College's Feirstein Graduate School of Cinema, where he says the students are diverse and imaginative. He plays regular live music with a handful of local people, and has plans to work on a new album featuring instruments he finds himself, including an organ he came across on the LIRR tracks and a synthesizer he picked up from the street curb.  
   And though he stopped performing with The B-52's in 2008, Irwin looks back on those days with admiration.
   "They had everything I wanted in a band," he said, "they were just so cool."
   For Irwin, the whole funky shack is still shimmying.