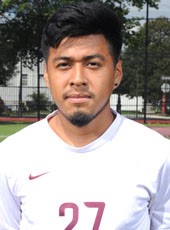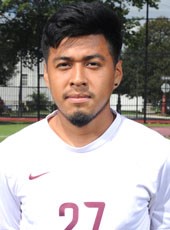 With sports leagues being canceled worldwide due to the global pandemic, many athletes, from the big leagues down to little league, have been unable to partake in their sports of choice. 
   Brooklyn College has been no exception to this, with many of our student athletes having been affected. Spring sports were hit the hardest, in particular with the NCAA spring seasons being unfortunately canceled. In order to keep active and stay in shape while sports are no longer in session, BC's student athletes have been taking matters into their own hands, in their own homes. 
   Currently a final verdict is yet to be made on the status of the NCAA fall season, with many players in the fall sports of men's soccer and women's soccer, tennis, and volleyball keeping their fingers crossed they can return. However, even if the fall season is able to commence as planned, fall athletes collectively still have an uphill battle in terms of preparation. With many gyms, athletic fields, and leagues of all levels closed across the planet, many student athletes have had to get creative to keep fit.
   For instance, men's soccer forward Roko Radivani does calisthenics to stay in shape.
   "I do exercises without weights like pushups and squats, before doing a little juggling with the ball," said Radivani.
   Others, such guard Kayla Trembone of the women's basketball team, likes to involve her family.
   "For me I'm staying fit by doing home workouts and when it's nice enough I go outside to shoot on my hoop with my brother," Trembone said.
   George Espinoza, midfielder on the Men's soccer team, told the Vanguard that nutrition plays an important role in athletes' preparation. George told the Vanguard yesterday that "I've been doing pushups and eating oats."
   Typically, NCAA athletes have workout plans created by an athletic trainer or coach depending on the size of the institution. At Brooklyn College, the coaches create the workout plans; however, the ones that were created before the Coronavirus factored in things such as weights and running tracks that are currently inaccessible. Because of this, the Athletics and Recreation department at Brooklyn College has compiled a Health and Wellness initiative consisting of daily workout plans that can be done with minimal equipment, along with links to websites to assist with mental health.
   Social media challenges have also played a big part in keeping athletes fit and sane. Across the world of sports, there have been various challenges athletes of all levels have participated in with their teammates. One soccer specific challenge called the "10 Touches Challenge" was performed not just by our Brooklyn College athletes, but even by soccer superstar Lionel Messi and his teammates. In the challenge, soccer players attempt to keep a toilet paper roll up by kicking it in the air 10 times.  After recording a video of yourself doing that, you tag four teammates or friends who are to do the same.  Multiple players on both soccer teams partook in this challenge, with defender Ali Kaza-Amlak's video being particularly impressive.
   While juggling a toilet roll may have a negligible impact on improving a player's ability, these challenges are important for keeping teams and the community surrounding a specific sport connected in a time when they can't physically be together.