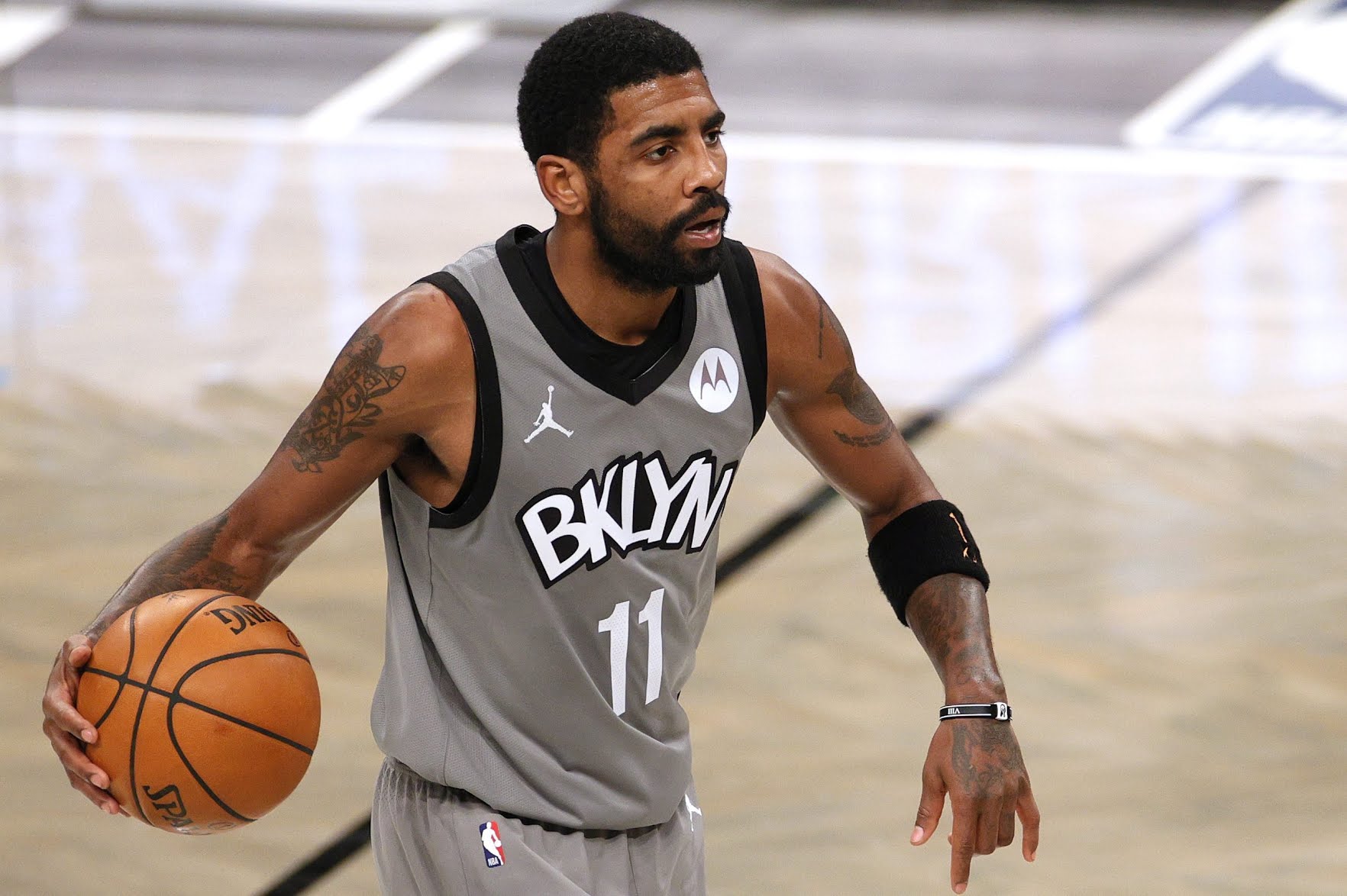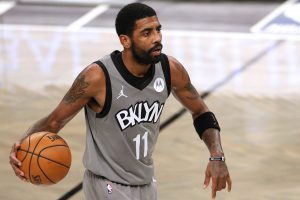 The Brooklyn Nets are rolling right now, and they're largely doing it without their best player. The Nets went 9-4 in the month of February, a month that featured a long road trip for the team against a bevy of formidable opponents. With Kevin Durant still sidelined with a hamstring strain, the Nets showed that they didn't need him to be a dynamic contender in the East; and with him, they can possibly be as scary a force to opponents as the league has ever seen.
   "'I just looked at [Harden],' Kyrie Irving told Malika Andrews of ESPN shortly after Harden's move over from the Rockets. "'You're the point guard, and I'm gonna play shooting guard.' That was as simple as that."
   This understanding was cause for celebration for the Nets, as they rallied off wins against the league's best in February, including the Lakers, the Suns in a comeback win, and the Clippers twice. Irving playing off-ball more with Harden controlling possessions has worked wonders for both of the superstars and the team is being rewarded for it.
   Kyrie is a superstar scorer like we have never seen at his size (some may say Allen Iverson, but their games are different). Allowing him to play off-ball enhances his shooting ability, spreads the floor, and allows Harden to run the show. 
   Furthermore, Irving's quote speaks to a chemistry that many worried about when Harden joined Brooklyn. How could they coexist when either of them want the ball in their hands at all times? How are they going to share responsibility and buy-in on defense? 
   Questions still remain of course, but Harden and Irving seem to genuinely love playing with one another. And there has never before been a more plug-in superstar than Durant. Given the nature of this fact, and how well the backcourt duo is already playing, Durant's return should spell fear and possibly disaster for the rest of the Eastern Conference, if not the whole league.
   Despite their recent performance, The Nets did not start out last month well. A loss to the Pistons on Feb. 9 where the team gave up 122 points to a young and undermanned Detroit team spelled doom for the Nets. Even if their offense was otherworldly, if they couldn't play half-decent defense or rebound the ball, they were not going to end the season as champions. Plain-and-simple, the best teams will figure you out in a seven-game series and if you have one flaw so bad it affects the entire game, you're staring disappointment in the face.
   Well, the Nets took that loss personally it seems. They won eight straight games before Saturday night's loss to the Mavericks (which they followed up with a win against the Spurs on the first of March). The team sits at 23-13, good for second in the Eastern Conference, just a half-game behind the Philadelphia 76ers. And they look like a well-oiled machine on most nights, with an electrifying backcourt leading a fun group of role players (I'm looking at you Bruce Brown) along. 
   Nets fans would still be wise to remember that championships are not won in February. A sort of restrained optimism doesn't seem too far off from the ideal temperament for Brooklynites right now. There will be more months of difficulties, problems in the game and outside of it, that will truly test whether the Nets' chemistry is as good as it seems. 
   But with Durant leading the ship, and poised to come back to action sometime after the All Star break, Nets fans should revel in the fact that, while perhaps not the greatest Nets team ever just yet, there has never before been a Nets team where no expectation feels too bold.