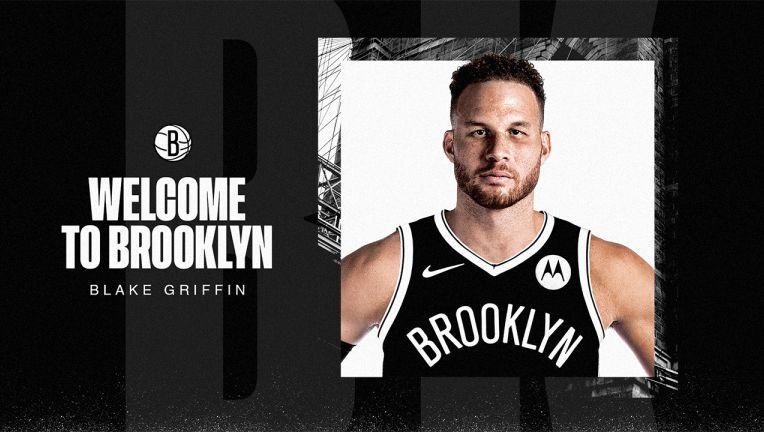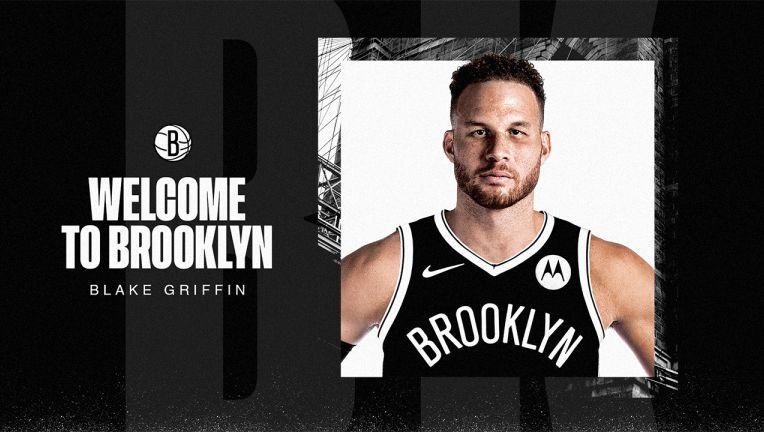 Adding to their already star-studded starting lineup, the Brooklyn Nets have brought  former all-star Blake Griffin into the fold. Griffin agreed to a buyout with the Detroit Pistons, citing the chance to compete for a championship as a driving force behind his move to Brooklyn. 
   If there was any doubt whether Griffin still cares about basketball, and truly wanted to come to Brooklyn, one has to look no further than the report that he sent back $13.3 million to the Pistons in order to reach a deal on the buyout.
   Griffin has yet to play for the 27-13 Nets, who are slowly ramping him back up after what has been his most disappointing season as a pro. But the Nets are absolutely rolling, and can afford to ease Griffin into shape and their system by the time he takes the floor. So the question isn't as much what can Brooklyn offer Griffin… but rather, what can Griffin offer the Nets?
   Let us not forget, Blake Griffin made the All-NBA Third Team in Detroit in 2019, just two seasons ago. He took an extremely bleak Pistons team to the playoffs, and showed that his game could evolve as his athleticism waned. There were no jaw dropping slam dunks like those during his heyday with the LA Clippers, where the entire sports world stopped to ask, "Did Blake really just do that?" There were no blocks that would get you out of your seat, or intricate lob finishes from Chris Paul.
   Blake Griffin changed his game to become a point forward, showing an adeptness at posting up and facilitating out of that spot. He showed trickery in the pick-and-roll, where he could make delicate passes to teammates cutting, or fake a pass and drive or pull up from three. Griffin, understanding he couldn't be the player he once was, evolved his game so that he could still be an All-Star.
   Now, after more injuries and a year where he has shown apathy more than anything else (he hasn't dunked the ball since 2019!), Griffin seems to be in an even newer era of his career. Where he once was a high-flying superstar, and then in Detroit, a smart and savvy veteran star, he now seems to be just a smart and savvy veteran. Griffin isn't going to solve Brooklyn's defensive woes (less prevalent recently than before), and he's not going to offer the vertical threat he once did.
   What Griffin can offer the Nets is a smart and useful playmaker at the forward spot, and another body to get guys open shots while Kevin Durant is out. Jeff Green plays a lot of minutes at center for the Nets, and once Griffin finally checks in for Brooklyn, look at him to fill a similar role. With James Harden running the offense and Kyrie Irving playing a lot of off-ball, expect Griffin to see a lot of minutes with Harden on the bench and Irving on the floor, letting Griffin and Irving go to work together in the pick-and-roll, making an already historic offense even more potent.
   The questions surrounding this move have merit. What the Nets need most is another solid strong body on defense to go up against Joel Embiid and Griffin isn't quite that there's also the matter of Jeff Green, who has been far better than Griffin this season, and as previously mentioned,  a similar role. But for the Nets, they stand nothing to lose here, as they still have open roster spots to sign a true center. They know the identity of the team, and Griffin is sure to see his efficiency numbers improve now that he is playing with other All-NBA talents and not on the most pathetically-run team in the league in Detroit. 
   Griffin is insurance in case guys go down or matchups call for a change. He seems to fit the locker room well, and is notably great friends with DeAndre Jordan. And above all else, he is going to be surrounded by a great group of guys that want to win as bad as they want to breathe. For competitors, that automatically improves the skill of all guys around, and Griffin could see a return to his 2019 form, if not over the course of an entire game or stretch, still in glimpses.
   So if you've got questions for the Nets, I'd save them. This isn't a disaster waiting to happen and netting Blake Griffin isn't a fool's errand. Really, the only valid question for Sean Marks and the Nets front office should be simply two words: "Why not?"