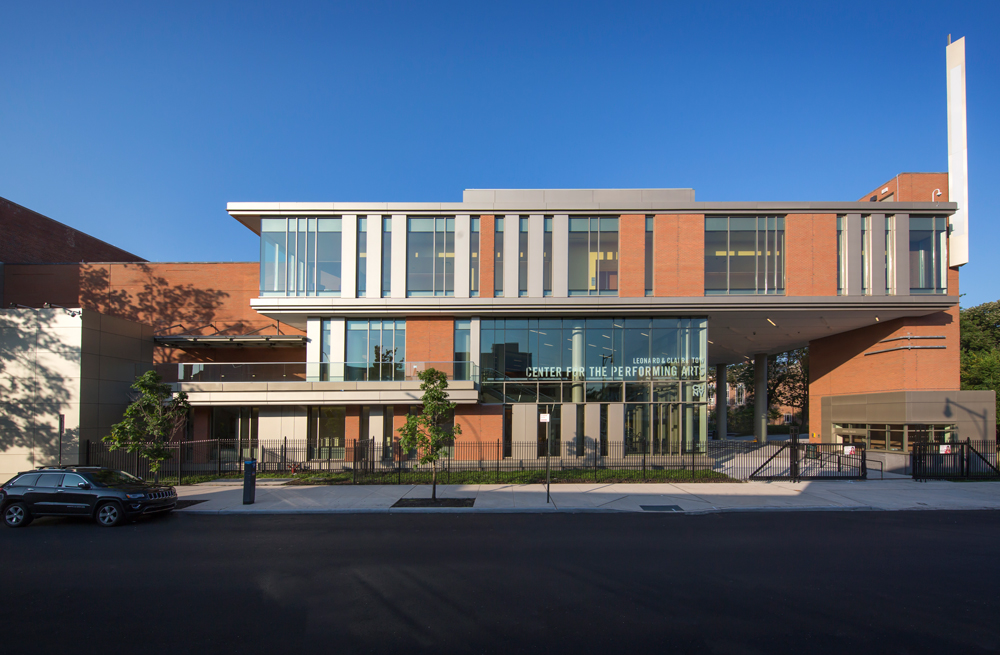 Written By: Michela Arlia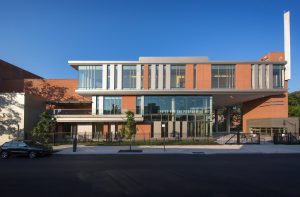 Students in the Theater Department are embarking on a new adventure this semester as they look to start the campus' and department's first ever improvisation club. 
Calling themselves the "Brooklyn College Improv Troupe," Second Year BFA students Owen Alleyne and Lia Hauser have set out to recruit members in hopes of building a new tradition, group, and community for students. 
"Improv is such an important part of an actor's craft: it is where one learns to listen and react without having to remember dialogue from a script," an email from the department read. "We believe there needs to be more improv opportunities!"
The idea for the troupe began when Alleyne noticed how improv classes are only offered once or twice during the course of study in both the BFA program at Brooklyn College and other conservatory-style programs, such as the Stella Adler Studio of Acting. In his opinion, this was not enough. 
"From my experience I noticed how improv was the most freeing class. I was unbound and limitless," said Alleyne. "However, as I progressed and began taking more classes that were technique based, I started to be unkind to myself. I thought 'I am not actor,' and I dreaded this feeling. Thus, I reflected on the times where I was an actor and improv was the only class where I truly believed I was one."
Now, the troupe is working  to register as an official Brooklyn College club. To make this happen, at least 25 students need to sign and petition for a charter as per BC's guidelines. The petition for the club was made public last week. 
In hopes of getting the troupe up on its feet as soon as possible, Alleyne and Hauser looked to find a faculty advisor, but this wasn't difficult.
They found their advisor immediately in Professor Ralph Jean-Pierre, who teaches improv classes for the BA and BFA programs, who was more than thrilled to take on the role. Jean-Pierre is no stranger to the world of improv as he has been involved in various troupes and collectives for 20 years. 
"I like to say I practice improv like many people practice yoga," said Jean-Pierre. "It serves a similar purpose in my life."
Throughout his professional career, Jean-Pierre has studied improv theater at the People's Improv Theater in Manhattan and worked with many different coaches across the city. He currently practices the craft as a member of North Coast, one of NYC's premier improv teams.
When it comes to improv theater, Jean-Pierre agrees with students on the importance of implementing it further into the curriculum or in this case, through the troupe. 
"To me, an actor who can't improvise is like a basketball player who can't dribble," said Jean-Pierre. "An acting student who is part of a program that embraces improv and embraces comedy has an edge over every other student in every other acting program anywhere in the world."
As Alleyne and Hauser bring on more interested students with the help of their advisor, they hope to have the club fully up and running by the Fall 2021 semester. 
"One of the beautiful things about improv is that you can perform anywhere at any time," said Alleyne. "You just need a space and actors, and you have yourself a performance."
As the troupe continues to find interested students and work towards becoming an official club, Hauser and Alleyne stress that curious minds are always welcome to attend meetings and ask questions.
"Practically, improv is a great resource for anyone because it offers a space for adults to play make-believe and be silly, and I don't think we as a culture realize how vital that is for our health," said Jean-Pierre.