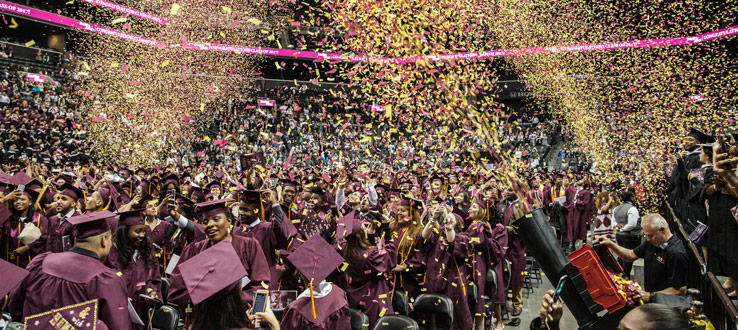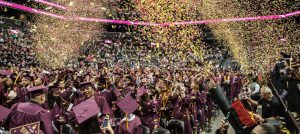 For many in Brooklyn College's class of 2021, graduation after a year and a half of remote learning comes as a relief.
 "I've been suffering from senioritis," said Hassane Soumahoro, a Television, Radio, and Emerging media major. "It's like twelfth grade all over again."
 This year's class is the second in Brooklyn College's history to graduate virtually, and like the class of 2020, it enters a shuttered country and an economy marred by the pandemic. Nevertheless, as vaccines continue to roll out and COVID cases steady, some graduates are simply eager to be finished with remote learning.
 "Especially since the back half of this pandemic, it's become kind of a nuisance," said Nick Sossi Romano, a Film Production major. "I don't learn very well virtually. The retention level is very low."
 Soumahoro felt the same, admitting that when schooling moved online, "it just went downhill." He ended up taking advantage of the Credit/No credit policy CUNY implemented towards the end of the spring 2020 semester, replacing several letter grades with a simple passing symbol.
 As a 2019 transfer student from Guttman Community College, Soumahoro experienced less than an entire school year on the college's campus, but he said he didn't miss it very much, especially during the pandemic.
 "Brooklyn College is not the most sanitary college," he said. "I don't really miss the college, but I do miss the social aspect of it."
 Since classes moved online, many juniors and seniors, depending on their major, have been forced to network independently for the hands-on experience they might have found easily on campus. Though classroom projects and club meetings have attempted to adapt to remote formats, online fatigue has prevented many students from getting as involved as they might have in person. To continue supporting students virtually, the Magner Career Center has hosted many online events, but attendance has progressively decreased over the past year, according to a staff member.
 "Any student who's graduating and doesn't have job security will always feel some sense of anxiety," said Andre Fontenelle, adding that the pandemic aggravated worries. "The job market is perking up – but you've got to do extra."
  By "extra," Fontenelle suggests that students network, build their resumes and portfolios, and remain actively engaged in their fields of study. 
 "If they're engaged in the process, they're probably going to be okay," he said.
 Soumahoro has launched his own podcast and applied for a summer newsroom internship. Sossi Romano has sought out assistant directing gigs on music video and commercial productions. Though the pandemic has slowed film production, he has remained occupied in the industry.
 "I've learned more in the field than I think I ever could in the classroom," he said.
 Both Soumahoro and Sossi Romano will conclude their Brooklyn College experience without attending the virtual commencement on May 27th.
 "I've never been a big fan of commencement," said Soumahoro. "So it'll be nice not to have to go."