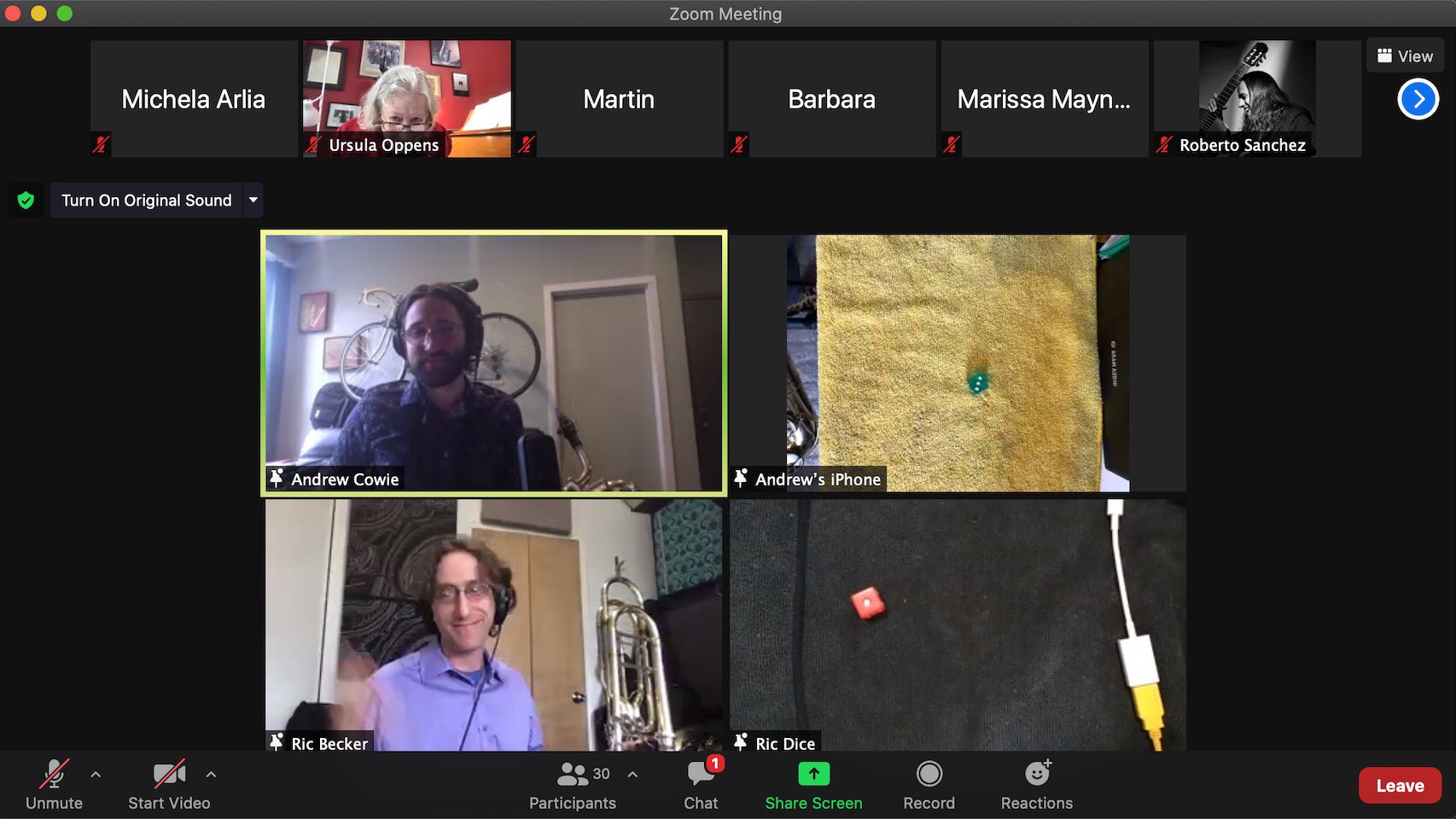 Written By Michela Arlia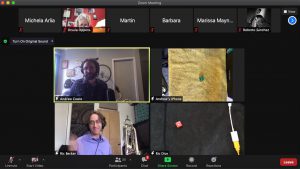 The Conservatory of Music at Brooklyn College hosted "conTEMPO," a virtual concert of classic contemporary works and original pieces by student composers under the direction of Ursula Oppens, a distinguished piano professor at BC.
   Held on Monday, May 10, the event showcased pieces ranging from 1950 to 2021, Oppens said the decision to combine live performances with previously recorded pieces was "because musicians really love to play together."
   To kick off the event, Trombonist Ric Bekker and Saxophonist Andrew Cowie debuted their piece entitled "No Dice." A unique way to compose and perform an original work, the musicians explained that six separate fragments of the piece lined up to different parts of dice shown on camera. 
   "Dice is rolled and it chooses the direction in which the piece will go," said Becker. 
   The result was a creative combination of sounds, Becker playing sharp and staccato on the Trombone and unique transitions by Cowie on the Saxophone that carried over smoothly.
   A mix of mediums then followed, with pre-recorded, live, and a hybrid mode of performances over the course of the hour and a half show. 
   An Argentine Tango duet by Flutist Samantha Dalton and Guitarist Roberto Sanchez offered viewers a unique blend of Dalton playing pre-recorded and Sanchez playing along live on Zoom. By using two different modes of playing, both instrumentalists gave an impressive performance as they tackled the challenges of trying to stay in sync on Zoom.
   In a piece entitled "4 Palacios Danza," the audience was shown a pre-recorded duo of piano and violin, both performers playing in the same room while masked. 
   The piece offered soothing and fluid sounds pleasing to ear following two drum solo pieces, which created a nice balance of instrumental intensity. It also served as a very welcoming sight, to see two student musicians performing in the same space, something that is now an unfortunate rarity. 
   In a self-composed piece by Max Johnson towards the end of the night, a solo performance on the piano told the story of his rather interesting inspiration. 
   Johnson said of his piece, "[This piece was] inspired by the sounds of my dog sleeping, wondering what she is dreaming about."
   Along with the pleasure of listening to students play, the audience gained a brief history of various composers and pieces who have shaped the classical music industry over time. With that, a night of original and already existing works blended together to offer audiences relaxed listening by all students and resident composers.