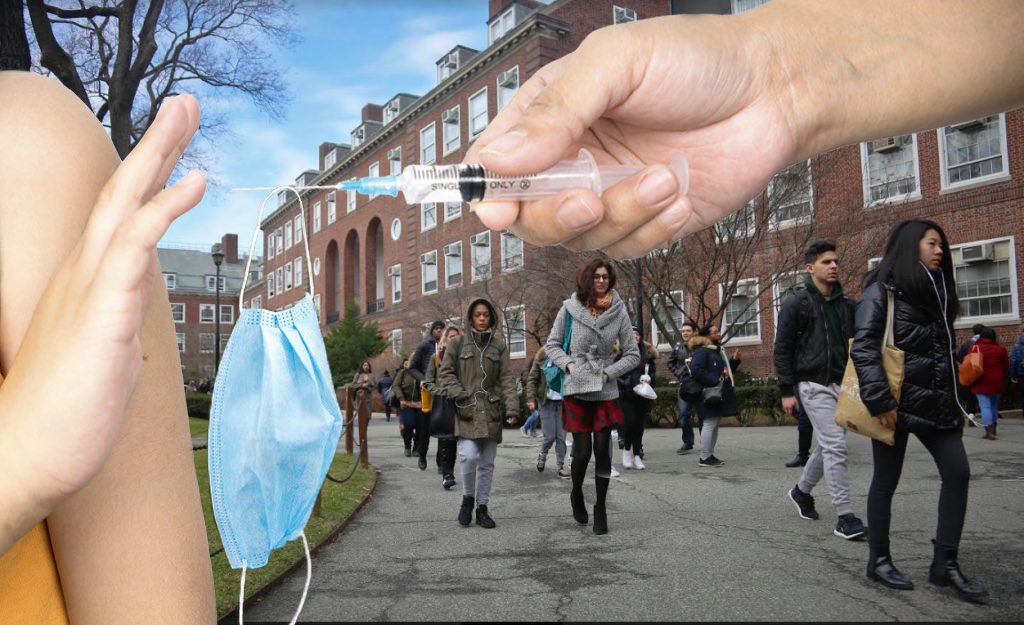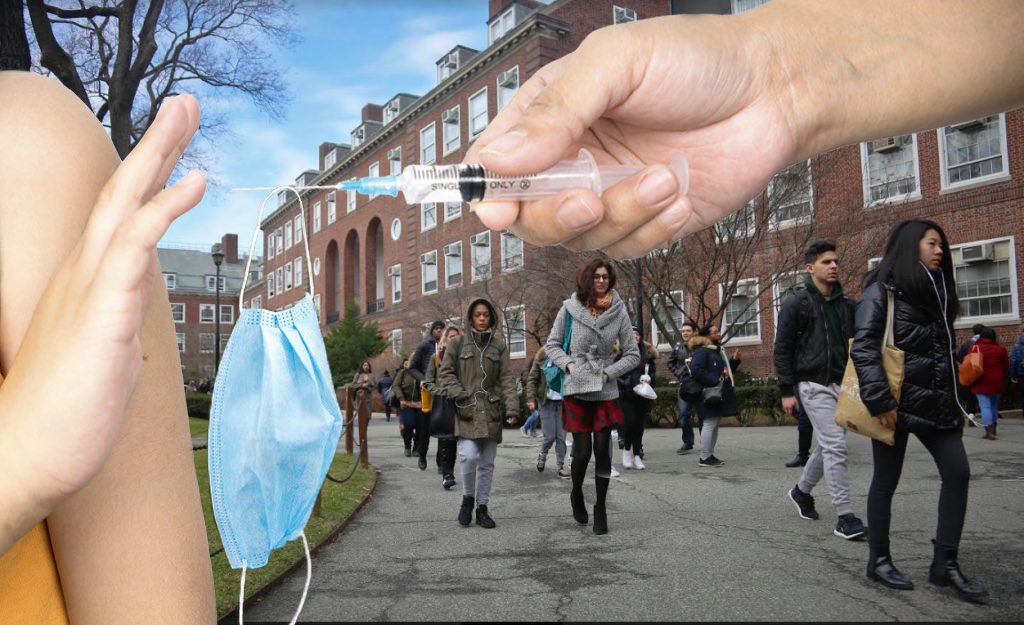 By: Serin Sarsour 
   Last May, New York Governor Andrew Cuomo announced that all CUNY and SUNY students must be vaccinated before they step foot on campus and attend in-person classes in the fall. With the new semester approaching, some Brooklyn College students are not in favor of Cuomo's vaccine mandate and have concerns about the shot itself. 
   "I do not think the mandate is fair because it is way too soon to see the effects of the vaccine, and not all people can take it due to medical history or circumstances," said a BC sophomore who wished to remain anonymous.  She told The Vanguard her main reason for not getting the COVID shot is because she is pregnant, despite the CDC saying it is safe.
   The student plans on continuing her studies online to avoid getting vaccinated because the mandate makes her feel "uncomfortable." She thinks that CUNY should make the vaccine optional for students returning to campus. 
   Another Brooklyn College sophomore, who wished to remain anonymous, also plans on not taking in-person classes so she does not have to get vaccinated. Her concerns lie with the vaccine's safety. 
   "Some vaccines are not FDA approved. I also don't know what will happen to my body 2-3 years from now if I do take the vaccine," she explained to The Vanguard. 
   Furthermore, the BC student feels that the mandate forces some students into "something that doesn't feel right."
   "We should not be obligated to get the vaccine," she said. "Everyone has an opinion of their own."
   On the other hand, BC sophomore Joseph LeGrand believes that Cuomo's vaccine mandate is fair for the sake of public safety, but he has his worries about the side effects. 
   "It's a safety precaution, especially since the Delta variant puts us at an even greater risk," LeGrand told The Vanguard.
   The delta variant is a mutation of COVID-19, that is rapidly spreading across the  United States, accounting for approximately 83 percent of new cases nationwide. About 97 percent of those who are severely infected with the delta variant are unvaccinated. Moreover, the delta variant is 50 percent more contagious than the original virus, according to Reuters.
   Besides his fear of needles, LeGrand does not want to get vaccinated because he has "seen young male adults get heart inflammation" and does not want to be put at risk if he gets the COVID-19 vaccine. Despite his worry about the shot's side effects, LeGrand said he will probably get the vaccine before the fall semester begins so he will be allowed on campus for his in-person classes. 
   "I think I will thrive more in my classes because I'll be able to go in person and get the full experience. I won't be able to do that if I don't get the vaccine and have to do school online," said LeGrand. He also thinks that Brooklyn College, along with every other campus, should continue to keep up with COVID-regulations. 
   "[They] should keep sanitizer everywhere and make every student wear a mask and social distance to avoid possible exposure to the virus," LeGrand said. 
   As of July 26, there have been 1,526 new COVID cases in New York. Additionally, 56.7 percent of New York residents are fully vaccinated, making it the state with the highest vaccination rate in America.