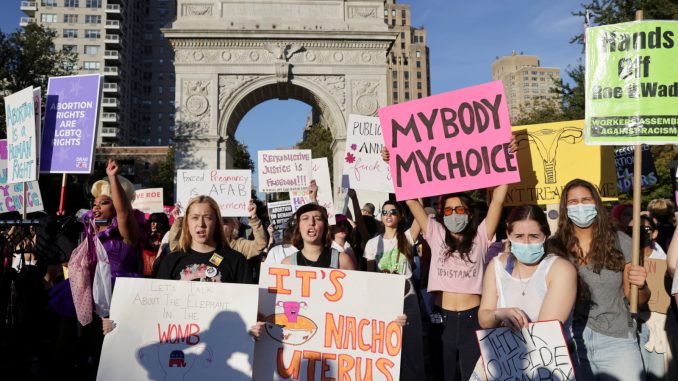 By Mary Zakharova
   A law stating that no abortions should be allowed after six weeks of pregnancy went into effect in Texas recently. Around 2,300 women will not be eligible for an abortion, according to the Houston Chronicle.
   "It's very restrictive for women, and we believe that every woman has a right to choose what to do with their body…," said Nava Renek, the Program Coordinator at Brooklyn College's Women's Center. She also noticed that many American citizens are against the new law. "The only people who are gonna like something like this are the people who want to take away women's rights," Renek continued.
   Renek highlighted that it's up to the American people "to fight for what they believe is right." 
   People all over the country in cities like New York, Chicago, and Washington D.C. are protesting against the abortion ban for many reasons, including the fact that not all women know they are pregnant at the six-week mark. Renek said that many Americans, both Democrats and Republicans, believe that women have a right to choose.
   In New York, Governor Kathy Hochul went to the Albany Women's March and Rally for Reproductive Rights and spoke with the protesting crowd about abortion rights. "It's settled law in the nation, and you are not taking that right away from us, not now, not ever," Hochul said, according to the New York State government website. 
   Around 57,000 abortions were performed in Texas in 2019, per the Charlotte Lozier Institute. As time passes, Renek and other pro-choice advocates look to continue their support for abortion rights.
   "I certainly sympathize for any woman who is turned away from something that they believe is necessary for their own wellbeing, and I also am in support of the activists who are working on the ground in Texas, who try to empower women," said Renek.