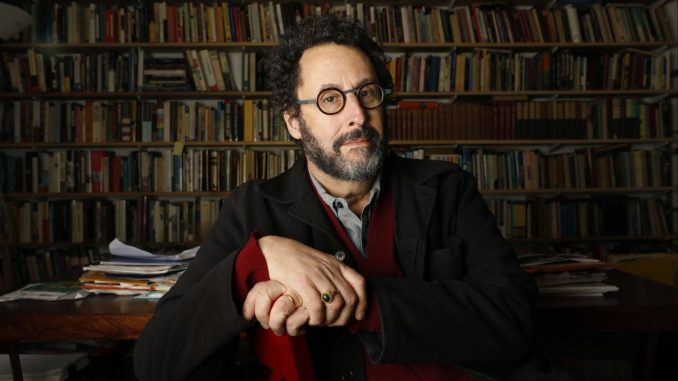 By: Cailah Parker 
   On Wednesday, Sept. 29, Tony Kushner, an accomplished playwright and screenwriter of the upcoming "West Side Story" film remake, was welcomed by Puerto Rican and Latino Studies Associate Professor María Pérez y González to speak in the department's ongoing lecture series. His previous accomplishments include "Angels in America," as well as films like "Munich" (2005), "Lincoln" (2012), and "The Fabelmans" (2022). 
   Kushner spoke about his experience with writing for "West Side Story," which he explained was exciting but challenging. For decades, "West Side Story" has been a constant staple in the theatre world with a book by Arthur Laurents, music by Leonard Bernstein, and lyrics by Stephen Sondheim. Inspired by Shakespeare's "Romeo and Juliet," "West Side Story" brought a refreshing spin on ill-fated love while also highlighting a need for authenticity and representation among Latino culture and characters. Even with the anticipation of the film readaptation coming to theaters in December, the message remains the same.
   "I was mortified about how little I knew about Puerto Rican culture," said Kushner. "Reading a lot of history and essays about Puerto Rico, I realized how much I didn't know. That was shocking to me and also exciting."
   Kushner added that while he was in the process of writing the script, a close friend of his explained Puerto Rican culture with tips on how to say certain phrases and even reenact some actions.
   "I began to work with Julio Mange, who was a dancer and actor and good friend of mine, and he explained to me the Puerto Rican translation of many things, even making coffee," added Kushner.
   In a question directed at Kushner about the power dynamics of female characters in the movie, his response geared toward a comparison between the film's original message and the rewrite.
"In the original film, you see a cliché of women in Latin American and Catholic culture. In the 1961 film, she grows into a majestic figure," said Kushner. "She is definitely not a weak person; she is very strong with strong opinions and a strong will. It's not the Jets versus the Sharks, it's more like the white boys versus the Puerto Rican girls."
   While students listened in awe of his experience writing for the film, they also listened to his struggles as a playwright. 
   "I taught playwriting at NYU and gave it up," revealed Kushner. "I have a hard time writing, and I am an insecure writer. I would make what was already hard, harder."
   Kushner then addressed his expectations for the film and what he would say to playwrights trying to make a name for themselves in the theatre scene. 
   "I think it's a very good time if you are a writer of color from a community that is not often heard from," said Kushner. "There is a real interest in course correction about a surrendering of privilege. There is a real passion about xenophobia and racism in the United States. That's why I decided to make this movie. I would love to know what people think so maybe after the movie comes out, we could do this again."