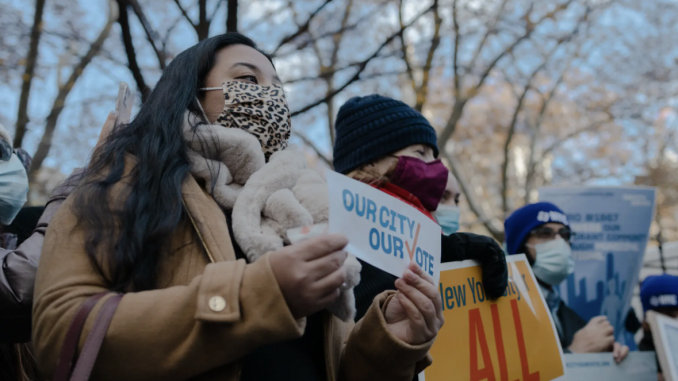 By Matt Hirsch
  DACA students attending CUNY colleges may have the right to vote in local New York City elections soon. 
  About 427,000 noncitizen students are protected under the Deferred Action for Childhood Arrivals (DACA), and attend colleges in the United States, according to New American Economy, a nonprofit research organization that advocates for "smart federal, state, and local immigration policies." Those students who live in New York City will likely be allowed to vote in local elections starting Thursday, Dec. 9, if outgoing Mayor Bill de Blasio signs the proposed bill into law. De Blasio has expressed concerns about the legality of said proposal but stated he will sign it, the Associated Press reported.
  If ratified on Thursday, the proposed bill will allow non-citizens who are permanent residents of New York City for a minimum of 30 days and have a clean criminal record to vote in all municipal elections. Once signed into law, the NYC Board of Elections will create a plan to establish a separate ballot for local elections to prevent noncitizens from voting in federal and state elections.
  According to NYC.gov, about half a million noncitizens live in New York City as of 2017. Though not all are of voting age, the bill will add a large population to the voting pool and could have a massive effect on city elections.
  Once the proposal passes, noncitizens in New York City will be allowed to vote in the 2023 city elections.