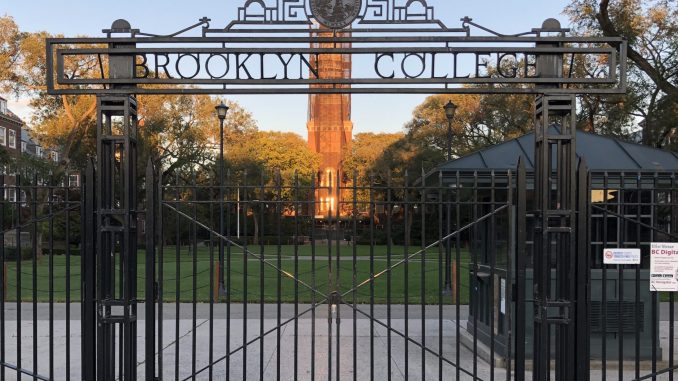 By Gabriela Flores and Matt Hirsch
   Brooklyn College is under investigation by the US Department of Education after two Jewish students from the Mental Health Counseling master's program (MHC) reported antisemitic harassment from both professors and students, according to a press release. 
   One of the complaints submitted to the department's Office of Civil Rights (OCR) alleges that Brooklyn College allowed a continuous "hostile environment" for Jewish students. 
   "Antisemitism is on the rise around the country and on college campuses. Unfortunately, Brooklyn College is not immune," said BC Hillel Assistant Director Yelena Azriyel in a statement to the Vanguard on behalf of the organization. "There are 4,000 Jewish students at BC and their backgrounds vary considerably."
   In an interview with eJewishPhilanthropy (eJP), the students who filed the complaint, one of whom is Hispanic, told the publication they felt pressured by faculty and students to "identify primarily as white," instead of Jewish, during class discussions regarding students' personal identities, which the student alleges, brought about an assumption that both of them benefitted from "white privilege" for being Jewish. They asked to remain anonymous for fear of backlash by their peers, with one notifying eJP they dropped out of their final semester due to the incident.
    "As somebody who has obviously grown up their whole life in a brown body, yes, I know that there is colorism and I've experienced it, but now that I identify as Jewish, all the sudden I'm white, and it's like none of my experiences matter," the student told eJP. 
   The students were represented by the Louis D. Brandeis Center, which filed the OCR complaints in February 2021. The representatives detailed another incident where a student claimed in a WhatsApp group chat that she wanted to strangle a Jewish student, with others showing support. When another Jewish student stepped in defense of the Jewish student, they were accused of being "racist" and "part of the dominant culture of white people." 
   "To call Jews white is to ignore the fact that there are many Jews of color. Jews have been persecuted throughout history, regardless of their skin color, and kicked out of every single country they have ever called home," Sarali Cohen, President of Hillel Club and an Undergraduate Student Government Senator, wrote in an email to the Vanguard. Cohen, who is not involved with the ongoing investigation, explained that she has experienced antisemitism on campus and within her department as well. 
   The antisemitic OCR complaints are not the only ones officially filed against BC. In 2016, a report to then CUNY Chancellor James Milliken was filed based on antisemitic allegations on various CUNY campuses including BC. Since the Department of Education has launched the investigation, the college has stated that it is "committed to working cooperatively and fully" with investigators. 
   "Brooklyn College unequivocally denounces antisemitism in any form and does not tolerate it on its campus," said Richard Pietras, Brooklyn College's Media Relations Manager, in a statement to the Vanguard. Pietras noted that Brooklyn College cannot comment on the investigation itself as it remains ongoing.
   Alongside the complaints, the Brandeis Center offered solutions to address antisemitism in the MHC program and across campus, including BC implementing the International Holocaust Remembrance Alliance's working definition of antisemitism, and conducting mandatory training for all BC members on nondiscrimination policies that includes a focus on antisemitism. For many BC Jewish student leaders, who have experienced antisemitic harassment or heard of it from their peers, administrators should also address antisemitic complaints early on. 
 "The administration needs to work with the Jewish student body to identify the issues. The administration can't address antisemitism if they do not acknowledge that it exists at Brooklyn College and in the CUNY system as a whole," said Aharon Grama, Brooklyn College's Undergraduate Student Government Co-President, who noted that CUNY should implement clear policies and procedures for reporting incidents. "[…] The experiences described in the lawsuit are not unique to Brooklyn College and are found across the CUNY system."
   As the investigation continues, many Jewish BC students hope it could lead to more awareness of antisemitism overall, prompting others to understand the struggles Jews face at CUNY and nationwide.  
   "I hope that this investigation legitimizes the struggle of a Jewish student in the twenty-first century, as many have either forgotten or pushed aside antisemitism in academia," Valerie Kominer, Vice President of Brooklyn College's Russian Jewish Club, wrote in a statement to the Vanguard. "I hope that the investigation will lead to change on a larger scale […]."
   The OCR investigation comes at a time where antisemitic crimes are high in the US, with Jews targeted in 54.9 percent of all religion-based hate crimes in 2020, per the American Jewish Committee. As of press time, there are no further updates on the investigation's course.