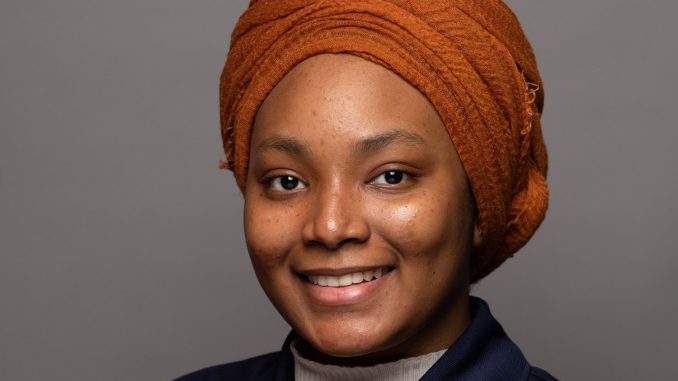 By Matt Hirsch
   Months after repeated stalemates and a controversial disqualification that prevented the University Student Senate from electing a new chairperson, Salimatou Doumbouya of the New York City College of Technology was elected as USS chair with 29 votes on Apr. 24.
   Doumbouya received 22 votes this past Jan. 31, seven short of the required 29. She was uncontested in the bid for USS chairperson after the first round of votes.
   "I just want to say congratulations to Salimatou. I do want to say, even with the voting, I'm happy that you won," said Aharon Grama, Brooklyn College's Undergraduate Student Government co-president, during USS's latest Plenary Session. "But I also want to be very reserved about the way that USSERC [University Student Senate Election Review Committee] handled the whole entire election." 
   Last Nov. 24, Grama was disqualified from the chairperson race for violating USS constitution campaign regulations on two counts. He allegedly used Brooklyn College technology for "campaign purposes" when The Vanguard published an article on Oct. 27 about his candidacy for USS chair. Grama was also accused of using the USS name and using a USS mailing list for "campaign purposes" with his email address uss@aharongrama.com.
   At the time of his disqualification, Grama was just a few votes ahead of Doumbouya. Grama appealed the decision to CUNY Vice Chancellor for Student Affairs, Denise Maybank. She turned the appeal over to USSERC, the same body that leveled the allegations and subsequently confirmed Grama's disqualification.
   "Having a chairperson doesn't mean that everything that happened before that is just wiped off and the slate is clean," Grama continued. "I do think that we have a lot to work on and I'm happy to have Salimatou to spearhead this one."
   Doumbouya did not respond to The Vanguard's request for comment in time for publication.