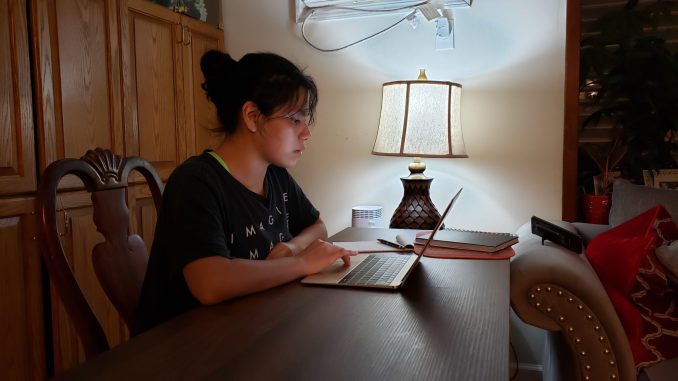 By Gabriela Flores and Michela Arlia 
    CUNY rolled back its 70% in-person course capacity, prompting colleges to add more on-campus options to their course schedules. Many Brooklyn College students, however, think more online options should be offered come fall, while others prefer in-person learning. 
   "I believe that online class options should remain available because they are convenient for those that don't have time to be in a physical setting," Nathan Reder, an upcoming senior, told the Vanguard. "I believe that if we can and have accommodated an at-home, online setting, why should we […] not accommodate it again."
     About 63% of students want more online offerings, according to a poll conducted by the Vanguard on Facebook. While another 27% prefer the university's boost of on-campus courses, and 8% of pollers prefer having in-person classes recorded for absentees. 
      "[…] People are just wasting their money if they are taking online classes," opined Muyinjon Turobov, a student who prefers in-person classes. Turobov noted that he felt "disconnected" from his peers and professors while studying remotely. 
     At Brooklyn College, department chairs determine what courses are offered online since there is no longer a college-wide policy in place. This policy rollback is backdropped by the global spread of the "most transmissible Omicron variant, BA.5," and New York City's COVID-test positivity rate of 15%, according to the New York Times. In comparison to previous case peaks, however, hospitalizations and case counts remain low. 
     CUNY requires all students enrolled for in-person or hybrid classes to be fully vaccinated if they do not have approved medical or religious exemption. Only 6 of 223 at Brooklyn College's COVID testing site tested positive during the week of July 3-9. 
    "I feel that if there are classes this fall that are going to bar those who are willing to pay, but not able to or willing to change their health regimen in order to meet new COVID requirements, then online classes are a necessity," Reder added.