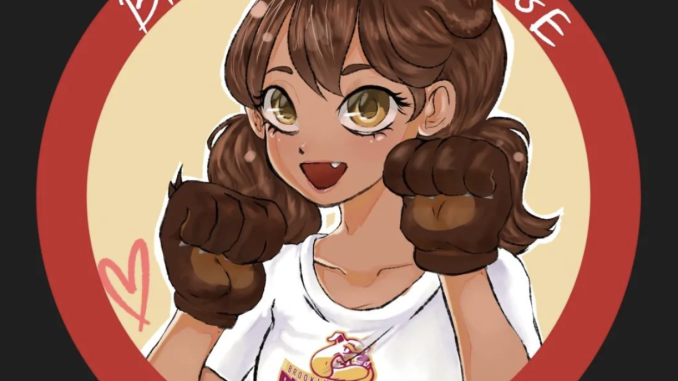 By Gabriela Flores
   Tucked in the nestle of the West End Building is a seemingly-niche club that has been around for decades. The Brooklyn College Anime Manga club welcomes avid animation lovers and non-fanatics alike, with the undying goal of creating a familial, open-minded environment that enables students to bond while bustling through their college years. 
   "You can watch and you can be what you want. We will accept you," said Genesis Soto, one of the club connectors. "We will not judge you for it. We will not put you in this box."    
    If "Naruto," "Attack on Titan," or regretfully "Dragon Ball Z" has landed on your radar, you likely dabbled into the world of anime, a style of Japanese animation. You may have even encountered manga, or Japanese graphic novels that animations attempt to emulate on screen. True to its name, BCAM lets students borrow some manga, watch anime series together, play video games, take power naps, or simply enjoy other people's company. They also host Maid Cafe, a developing tradition where members dress as maids and butlers to serve students food. 
    "There were just people who came to see what was up and it was a huge success," said Amara Minott, the club's president, about last May's cafe event. "Sometimes they even asked to take pictures with us. Just a whole lot of fun, ecstatic type of environment where people just have fun playing games and all that." 
      With good fun at its core, BCAM aims to foster long-standing relationships among its 300 and counting members. So far, as they've returned to in-person last spring since the pandemic shutdown, BCAM leaders have worked to recreate the welcoming space they first discovered years ago as freshmen. As many are on track to graduate soon, they intend to carry out the inviting atmosphere their predecessors planted during their first year at Brooklyn College. Contrary to what many might perceive of anime culture and the subsequent cult-like following it develops, BCAM members are also looking to debunk any misconceptions about anime fanatics. 
   "You could be bad, sexy, attractive, confident, and still watch anime," said Minott. "And that's the narrative I'm trying to persist on changing because I feel like, especially when I was in high school, I was bullied very harshly for being a nerd, for watching anime, and for being who I was — which was my authentic self." As a Brooklyn-native with Caribbean roots, Minott has already set herself apart from the stereotypical anime crowd and hopes to change the perspective on anime watchers. 
    The multidimensionality of the club and its members are echoed regularly. Beside their office in WEB 137 are organizations like the Intervarsity Christian Fellowship, Dominican Student Movement, and a mix of others that celebrate ethnic roots, sexual orientation, gender, religious beliefs, and different identities. With their motto of welcoming all with open arms, BCAM has become much more than the go-to place to enjoy anime; it has become a community that's open to connecting with everyone no matter their interests or persona. 
   Though they embrace all kinds of differences, many BCAM members can all agree on what makes for a good anime – originality in plot and strong character development. For most anime lovers, watching an enthralling series would often enable them to see themselves in the strong-willed personas onscreen. With a lesson often embedded in the storyline, they find that much can be learned from the anime genre. 
  "Every single one that I watch, I love to heart. What anime does for me is show me lessons and it could be anything," said Christian Hoyek, the club's vice president. "It could be an adventure one, which means like you go out there, you explore the world and not be afraid of any challenges that are ahead of you." Anime can range from romantic to fighting, with each carrying a message that can be applicable to one's self, Hoyek explained. 
   While they showcase their anime interests and continue growing their safe space on campus, one might be surprised to find that BCAM wasn't always as present in person. Like many organizations when COVID-19 struck, BCAM members were forced to close their office doors and function remotely. 
   "I thought, 'Man, the people I saw that semester [fall 2020], I'm never going to see them anymore. It's going to be sad, but I guess it's going to be new people and I'm going to have to be that guy to tell them everything's fine," said Hoyek. "Thankfully when we all got back, I saw everyone there – familiar faces, also new faces, but more familiar faces. And I was like, 'This is awesome.'"
   As the move to online presented its challenges, the organization didn't give up. Members created Discord chats and a WhatsApp group to stay connected, despite many losing touch with the club or graduating in the thick of the pandemic. For some members, including Minott, the return to campus last spring was a somber one filled with the hard reality that some of BCAM's family will no longer be hanging in WEB. Collectively, members were looking to come back in full swing and continue cultivating the bonds they formed before the pandemic. Most importantly, they hoped to continue making memories for the remainder of their run at BC. 
    Now, with their unrestricted access to campus, BCAM doesn't plan on going anywhere. Though some may go on to become therapists like Minott, or others a cardiologist like Hoyek, they intend to remain close beyond Brooklyn College's walls. With several weeks left in the fall semester, BCAM hopes to keep their momentum going and encourage others, even non-anime fanatics, to join their open communal space. 
    "I love to have this safety net that I can go back on when times are really rough and bad, and I'm not going to be judged," said Soto. "I'm very honored to be a part of a club that actually brings such safety and such trust at the forefront of our community that we're able to just give that almost immediately."