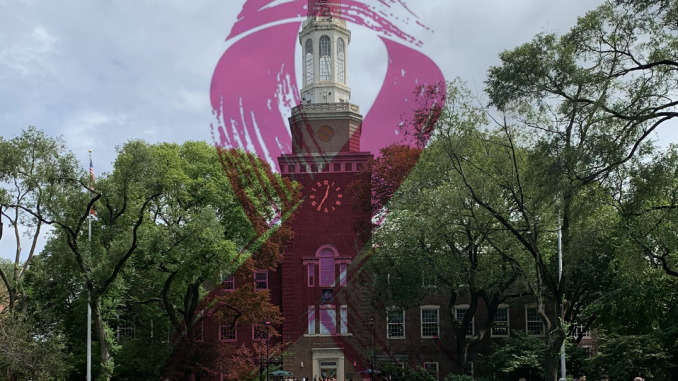 By Gabriela Flores
   Breast cancer impacts one in eight women in the United States. Screenings that could detect its presence early on are a regular practice that many health leaders, including those at the Brooklyn College Cancer Center–CURE, advocate for more women to receive. Last Friday, Oct. 28, the Center organized a panel of leading breast cancer surgeons and research coordinators to speak about the disease, the questions to ask after a diagnosis, and possible clinical trial treatments. 
   "Even if you do everything right, you can still get breast cancer, which is why early detection gives you the best chance of beating the disease," said Mikhalya Brown, a clinical research coordinator from Mount Sinai Tisch Cancer Center. 
    The recent panel was part of a day filled with discussions related to breast cancer, marking the Center's second symposium since its opening in fall 2020. In providing resources and aid to Brooklyn residents affected by cancer, CURE works with local organizations and hospitals like the Maimonides Medical Center to research the disease.  
   Last Friday's focus on breast cancer allowed the panel and host, Dr. Margrethe Horlyck-Romanovsky from the Health and Nutrition Sciences department, to discuss with participants the importance of early detection and information. Though deaths caused by breast cancer have declined, the disease is still the leading cause of cancer-related deaths among women, according to the Centers for Disease Control and Prevention. In 2022, nearly 340,000 women were diagnosed with breast cancer in the US, according to Brown. 
    During the discussion, panelists recommended that women 40 and older receive annual mammograms, which provide an X-ray image of the breast. In comparing how breast cancer develops in stages one and four, Brown explained that cancer begins in the ducts or lobules, where milk is produced in the breast. By stage four, a patient has multiple tumors, and their skin thickens around the breast. The impacts are less severe in stage one. 
   "Some of the risk factors of breast cancer include your diet, weight gain, alcohol intake, environmental exposure, but additionally, family history. And family history is one of the factors that are the most talked about," Brown said, noting that contrary to popular belief, not having relatives who have had breast cancer does not mean it is unlikely to occur. About 80% to 85% of diagnosed women do not have a family history of breast cancer. 
   Across the country and globe, a cancer diagnosis often places patients in shock. Though it's difficult to grapple with a possibly-lethal disease, panelists described the importance of remaining informed of what could be done for treatment. 
   "The first thing you go to do is breathe because especially in the world of breast cancer, we have tons of treatment options that are available," said Dr. Donna Marie Manasseh, the chief of Maimonides' Division of Breast Surgery. "You want to understand what all your treatment options are, what are the things I can do. And I always tell my patients, 'Do not leave the room if you feel uncomfortable with the answer that you're hearing.'"
    Though breast cancer generally harms the breast tissue, there are different tumors that make every cancer unique. During her workshop on what to ask after being diagnosed, Manasseh advised patients to ask medical practitioners what type of cancer they have, why they developed the disease, and what health markers would determine their treatment. She also strongly recommended that diagnosed patients have someone beside them when receiving the news of a diagnosis. 
   "You can't really get a sense of what's being told because your natural instinct is that you heard cancer, your morality is at risk," said Manasseh. 
   Traditional treatments are available for those with breast cancer, but clinical trials for those with or without a diagnosis are also options worth asking, explained Dr. Joshua Feinberg, a surgeon for breast surgery, breast cancer, and surgical oncology. Some trials consider prevention, high-risk surveillance, and other scenarios for non-diagnosed people who want to prevent their likelihood of breast cancer. Those diagnosed can enroll in therapeutic treatments, which look at new breast cancer treatments before a medication is FDA-approved. 
   "Always ask your provider about available clinical trials for your diagnosis," Feinberg said. While considering clinical trials, he noted early in his talk that patients should look into the research's funding. 
  "It's the people who are funding it, that you want to make sure their best interest is in their patients and not just pushing that medication through that might not be beneficial," he said. 
   A double-blinded study is the "golden standard" for clinical trials, where diagnosed participants and the study's staff do not know which participants are receiving the experimental treatment and who are receiving a standard treatment in conjunction with a placebo. This randomization is done to ensure that a doctor or diagnosed person's expectations do not impact the results. 
   Though there are some potential risks in treatment not working for certain cancer patients, benefits include regular access to breast cancer specialists and contributions to future treatment, Feinberg explained. 
   As research into cancerous causes and treatments furthers, the Brooklyn College Center will continue working with other cancer centers and hospitals to combine research forces. Undergraduate and graduate students at BC are encouraged to join these educational opportunities.