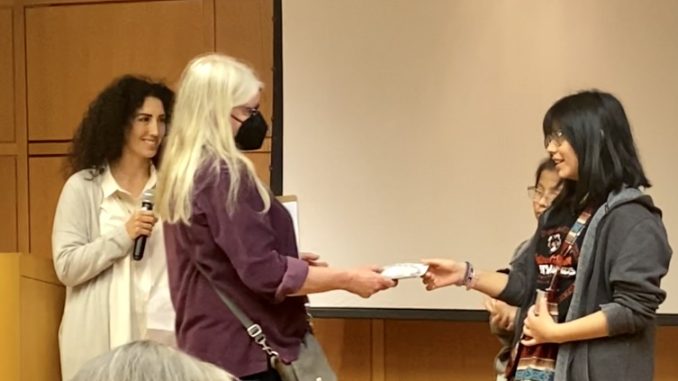 By Shlomie Katash 
   Students and faculty at Brooklyn College have been long calling for the implementation of a Native American Studies minor that would focus on the history of colonization and the process of decolonization in the United States. Advocates for the minor are demanding the college to take more steps toward building Native American presence on campus.
   "We can develop classes in Native and Indigenous Studies, but if we don't have people to consistently teach, shepherd, and grow it, then we can't have a viable minor," Professor Diana Pan, the director of BC's American Studies Program, wrote in an email to The Vanguard. "We need full-time, faculty experts in Indigenous American Studies (and more than one) to fully nurture a minor."
   Currently, the college has had an official "Native American and Indigenous Studies of North America" class on the books for over twenty-five years, but it was not taught "until this past spring 2022," according to Professor Elizabeth Cooper, who works with Pan and other CUNY faculty in the push for more Native American-related courses. 
   Noticing the lack of Native American and Indigenous representation in the curriculum, a diverse group of advocates for Native American Studies has been pushing Brooklyn College for change for four years now. Native leaders, including those from the American Indian Community House, are also working alongside faculty to raise visibility of Native American presence on CUNY campuses. Students, especially, have been key in the ongoing movement. 
   "In 2018, over 200 students at Brooklyn College – led by students in Puerto Rican and Latino Studies, Africana Studies, English, and American Studies – signed a petition calling on the administration to hire full-time faculty in Native and American Studies," wrote Cooper in an email to The Vanguard, noting the demand "didn't receive a response from the administration."
   Since then, Native American Studies has become a talking point on campus and several steps have been taken to advance the cause. On Nov. 1, for instance, an Opening Ceremony was held in honor of Native American Heritage Month, where over 100 participants were in attendance, including BC's Chief Diversity Officer Anthony Brown and President Michelle Anderson. 
"Hopefully this signifies a shift in their support for Native American and Indigenous studies," said Cooper.
   There is still a long road ahead for implementing a minor in Native American Studies, but for its advocates, the curriculum is important and necessary for Brooklyn College's community.
   "After all, we live, learn, and socialize on stolen land," wrote Pan. "How do we fully understand the history of the United States without learning about the First Peoples who inhabited this land? Without Native American and Indigenous Studies, we are not learning complete histories and experiences of the American people, writ large."
   Moving forward, students can continue to demand BC and CUNY to bring about a campus that works toward decolonization, Cooper explained.
   "We want to transform the campus so that it resembles, or actualizes, its decolonial potential," Cooper said. "Sign up for the courses we already offer, and remain vocal about what you want.    The more that students say that they want more offerings in Native American and Indigenous [Studies], the more that the administration will listen."