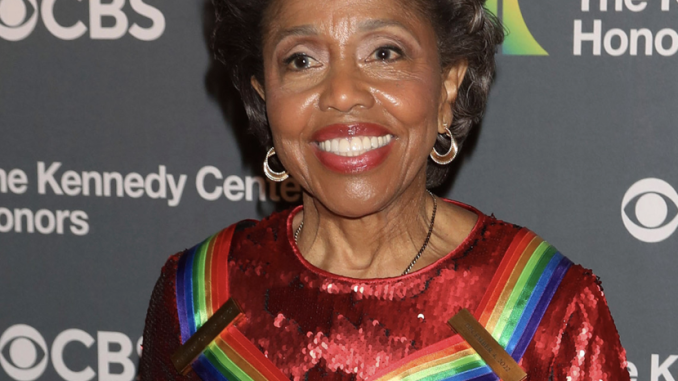 By Michela Arlia 
   Composer, conductor, and educator Tania Léon was recognized earlier this month at the 45th annual Kennedy Center Honor, one of the nation's most prestigious awards for lifetime achievement in the performing arts.
   Léon, who was a Brooklyn College professor for thirty-five years in the Conservatory of Music, received this high honor alongside Irish rock band U2, Gladys "Empress of Soul" Knight, Amy "Queen of Chrstian Pop" Grant, and Academy Award winning actor George Clooney. 
   Professor Emerita Léon served as BC's director of music composition in the Conservatory of Music, as well as a professor in CUNY Graduate Center's music doctoral program. She retired in 2019, and is the first CUNY-affiliated professor to receive the Kennedy Center Honor. 
    Léon was born in Havana, Cuba, yet has called New York City her home since the 1960s. In her over fifty years in this city, her accomplishments and contributions to the music and dance world are never ending.
   "Little did I imagine when studying in La Habana that life was going to grace me with such a distinction!" Professor León said in a statement. "My first thoughts went to my ancestors: They believed in my dreams, and what we lacked in material wealth, they made up for in spirit, encouragement, and support."
   A founding member of the Dance Theatre of Harlem, Léon also instituted the Brooklyn Philharmonic Community Concert Series and co-founded the American Composers Orchestra "Sonidos de las Americas Festivals," where she was the music adviser. She also served as music adviser to Kurt Masur and the New York Philharmonic in the 1990s, and in 1998 was awarded the New York Governor's Lifetime Achievement Award.
   Some of her other major honors and awards include winning the Pulitzer Prize for Music in 2021 for her orchestral work "Stride," commissioned and premiered by the New York Philharmonic in celebration of the centennial of women's voting rights and inspired by Susan B. Anthony's activism. She was also inducted into the American Academy of Arts & Sciences, and named a USA fellow in 2018.
   She has received honorary doctorates from Colgate University, Oberlin College and SUNY Purchase and awards from the American Academy of Arts and Letters, National Endowment for the Arts, Chamber Music America, NYSCA, Lila Wallace/Reader's Digest Fund, ASCAP, Guggenheim and the Koussevitzky Foundation, among others.
   Her resume extends even farther than this, as she has commissioned countless pieces with the Symphony Orchestra of Marseilles (France), L'orchestre de la Suisse Romande, Santa Celia Orchestra (Italy), Gewaundhausorchester (Germany), and Orquesta Sinfónica de Asturias (Spain). 
   Speaking high praise for Léon's major accomplishment in the arts, CUNY Chancellor Félix V. Matos Rodríguez was delighted to have the university represented in such a prestigious award.
    "Professor León's compositions – which embed African, Afro-Caribbean and modernist rhythms in classical structures – sing to the essence of our country's spirit," said Matos Rodríguez. "On behalf of our University, I salute Professor León on a most-deserved recognition. Her personal journey, trailblazing career and over three decades teaching public higher education students embody the best of CUNY and our committed and outstanding faculty."
   The full event, which was attended by President Joe Biden and first lady Jill Biden, will be televised Dec. 28 on CBS and streaming on Paramount+.