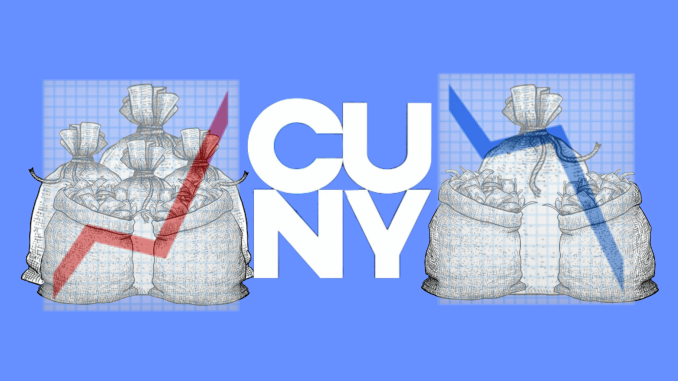 By Gabriela Flores
    CUNY sent an email to its 25 campuses on Saturday, Feb. 11, ordering administrators to implement hiring freezes and cut their college's budget for the 2024 fiscal year. All colleges must send their recommendations for budget cuts to CUNY Central by Mar. 17. The details of what budgets will be impacted on Brooklyn College's campus have yet to be announced as of press time. 
    The memo comes after Governor Kathy Hochul proposed increases to tuition costs and outlined a $604 million dollar plan for CUNY's capital projects in her 2024 executive budget. Several campuses are also facing enrollment declines university-wide. Backdropped by the plans to cut budgets are the university's depleting federal pandemic stimulus funds, and the university's structural deficit dropping from $234 million to $194 million in the 2023 fiscal year. 
    "The City University of New York continues to look for cost-saving measures without cutting student services, efforts that will become increasingly important as federal pandemic stimulus money dries up," CUNY spokesperson Joseph Tirella said in a statement to NY1. 
    A town hall with BC faculty will be held to discuss the pending budget cuts and hiring freezes on Thursday, Feb. 23. The Vanguard will continue reporting details about which services will be cut and their effects on campus.