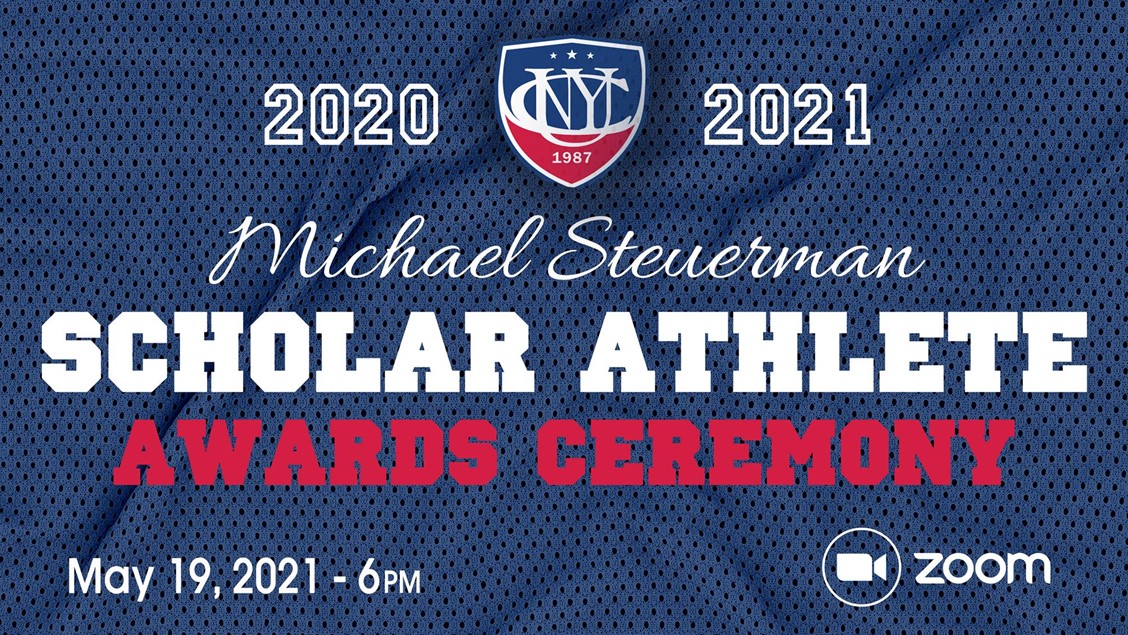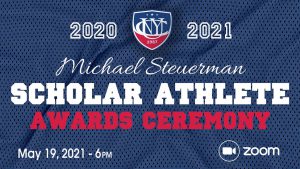 Rohan Mathur, Captain of the Brooklyn College men's tennis team, along with softball, soccer, and swimming standout Anna Curran received the 2021 CUNYAC Scholar of the Year award. Two of 24 CUNY wide. 
The City University of New York Athletic Conference (CUNYAC) recognizes its student athletes every year for their accomplishments in academics just as much as in their sports. During a year of no official athletics for Brooklyn College students, it was a new test of adversity for its student athletes, who so often lean on their athletics to help provide a sustainability and schedule for their academics.
"Being named a CUNYAC Scholar Athlete of the Year is a great honor," said Mathur. "More than reminding me of my performance, this award reminds me of how important my teammates were in keeping me motivated and maintaining a positive attitude among the group during difficult portions of the season. Scholar-athletes are products of the people and environment around us, and if not for my friends and team members, I would not be a scholar-athlete."
Mathur won the CUNYAC Rookie of the Year award in 2018, before being named team captain prior to the start of the 2020 season. He has earned a 3.87 grade-point average during his time at Brooklyn College, while majoring in communications and on a Pre-Med trajectory.
"When it came to academics, I was always more focused on the endgame than individual classes or subjects. My desire to attend
medical school superseded any one class at school, and the greatest adversity I dealt with was the classic issue of time management. Working to maintain a certain GPA while playing sports at the collegiate level is no easy task," said Mathur.
Curran, an accomplished three sport athlete, holds a 3.5 GPA as an Exercise Science major. Curran scored six goals for the soccer team on their way to the CUNYAC semifinals before COVID in 2019. She also led the Bulldogs softball team in hits in 2019. 
"These four years at Brooklyn College and competing in the CUNYAC conference have challenged me intellectually and physically, as well as opened my eyes to the world and helped me better understand myself," Curran told the Vanguard, "It is a bittersweet moment for me, as graduating senior to know that everything lead up to graduation must come to an end." 
Unfortunately, the COVID pandemic squashed any chance of CUNYAC playing this year, something Curran will regret, but it is certainly not all she will remember. "Although I did not have the senior year I had hoped for, I would not trade the memories and friendships I formed while in season and on campus for anything," she said.  "Regardless of the ups and downs, I am honored to be recognized by the CUNYAC conference, and I am proud to represent Brooklyn College Athletics as one of the dozens of scholar athletes of the year." 
Along with Curran, Mathur is a senior at Brooklyn College. His tasks will surely change in the coming months and years, but the lessons he's learned along the way are primed to help him in his new chapter.
"Moving forward, I hope I'm able to manage my time more effectively between my academics at medical school and personal hobbies including tennis," he said. "It is important to me that I'm able to find a balance between both because the moment one leans too far in either direction, you can start to lose control. The best thing anyone can do is take each moment individually and make the most of it with the time you have."