By Johan Abdu 
   On Aug. 9, CUNY Brooklyn College proudly announced that Television, Radio, and Emerging Media Professor and Filmmaker Irina Patkanian was awarded an Artist Fellowship in the Video/Film category, along with $7,000 worth of funds by the New York Foundation for the Arts. Patkanian will use the funding towards "Somos Cuba," her documentary project set in Havana. The film follows the change in the country's political landscape, leaving behind its communist past through the lens of real people and their families. 
   Patkanian receiving the prestigious fellowship came almost as a surprise, considering the NYFA looked over 3,572 applicants and only selected 88 fellows. 
   "What's important is to understand that there are so many ways of making films [and] there are so many ways of telling a story," Patkanian told The Vanguard. "On television and in film, only 10 percent of possibilities are shown."
   Patkanian was born in St. Petersburg, Russia and enjoyed her youth as a storyteller, going on to graduate from the University of St. Petersburg with a BA in English Literature & Linguistics. She moved to the United States in 1991, after the fall of the communist regime in Russia, and resided in Iowa to earn her MFA in Film Production at the University of Iowa, making short films and earning fellowships along the way. 
   She eventually moved to Brooklyn, New York, and worked for production companies and films before receiving a work offer from Brooklyn College. 
   Patkanian is inspired by the works of independent creators, such as John Cassavetes, Lynne Ramsey, and Kelly Reinhardt, and 20 years later, she sees firsthand the changes in filmmaking practices between her students and fellow peers.
   "I've seen a lot more interesting and experimental works outside of the typical distribution channels…students, too. Especially, during the pandemic, I've seen more range, more interesting, more risk-taking work shot on small equipment," she said.
   When it comes to her most accomplished works, Patkanian points to "Little Fiel," her 2017 stop motion animation/documentary. Inspired by Mozambican Artist Fiel dos Santos's real tellings of his country's civil war and the people it affected, the short film reinterprets guns for what they are: pieces of metal that can be repurposed. Just as they are assembled, we can take them apart and make them into different things.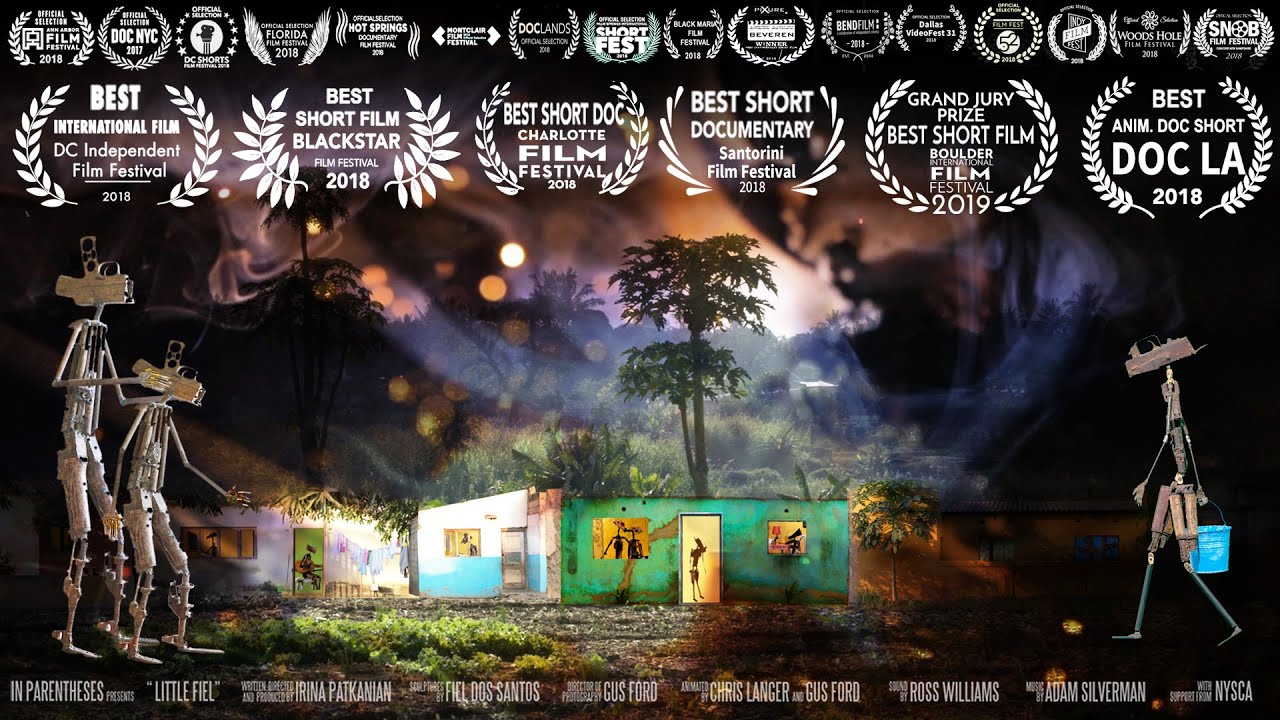 "Little Fiel" went on to be selected and awarded at film festivals around the United States, as well as winning Best Documentary at the 2018 Beveren International Film Festival in Belgium and the Human Rights Award at the 2018 Amazing Shorts Film Festival in Madrid, Spain.
   For film and filmmakers, it's all about telling a unique story. Whether it's about forbidden love or a tear-jerking tale too good to be true, it often comes down to its originality and how you can fall in love with the film-making process. Films, after all, are almost like "human beings," according to Patkanian.
   "I often think of films as people because they are such organic creatures," said Patkanian.
"Some films are good but I don't like them, just like people, but let's not go into that."
    In her filmmaking class, Patkanian teaches three distinct things about film right from the get-go.
   "One. It has to inform, tell you something new that you did not know; Two. It has to move you. If it doesn't move you, nobody cares. People will not register it and dismiss it; Three. It has to be visual, because it is a visual media," explained Patkanian. "If you are being very, very honest, it is guaranteed to be original."
   Patkanian also admits that not everyone is cut out for filmmaking since self-negotiations are often involved when it comes to what you gravitate towards the most and what you excel at. 
   "I came up with the concept of 'the key.' If you find the right key, it will open all doors. As soon as you figure out what your film is about, it will be easy. Before that, it's difficult," Patkanian said.
   For Patkanian, there are many aspects to filmmaking that take time to master on their own, but everyone should be comfortable behind a camera and be able to share not just videos with the world, but also themselves. 
   "I think that you should take videos on your phone and share it widely," said Patkanian. "I think filmmakers have to learn a lot more, how to tell a story, and most importantly, how to make an audience see that story, and what they want them to see."