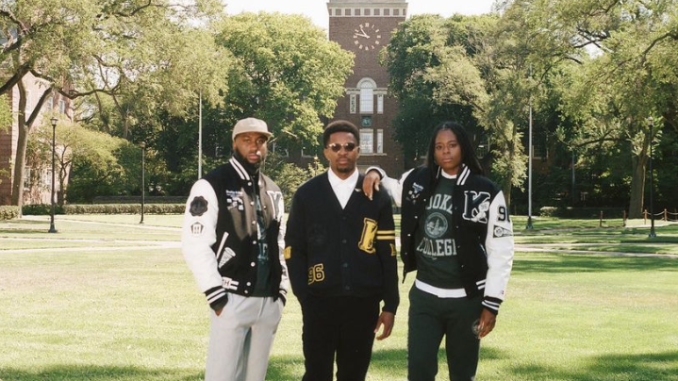 By Radwan Farraj
Reporting assistance by Michela Arlia
   A highly anticipated partnership between luxury brand Kith and CUNY sparked frustration among many students who looked forward to buying apparel that was inspired by Brooklyn and Queens College. The collection's high prices, ranging from $70 to $995, drew criticism from many.
   "While it would've been nice to own something from the collection, I would've preferred something more affordable," said Gabriela Centeno, a junior at BC. 
   Kith initially approached CUNY in February 2021 to collaborate. The brand chose Queens College because its founder, Ronnie Fieg, is a Queens native. Brooklyn College was chosen because Kith's first store was in the same borough. The partnership, which was announced by Kith on Sept. 2, included general $25,000 grants to both institutions that will fund scholarships for students, according to a CUNY spokesperson. Both Brooklyn and Queens College are slated to receive proceeds from sales, which will also go towards funding scholarships. Kith photographed students from both colleges sporting their latest apparel and featured Jerry Seinfeld, a Queens College alum, in their campaign. 
    In a poll conducted by the Vanguard on Instagram, 64% of a total of 67 respondents opined that the partnership was not beneficial for both BC and QC students, with 36% of respondents answering that the partnership was beneficial. 
   "I personally feel that their partnerships aren't beneficial for the students of the colleges. I feel like there were better options we could've partnered with, and also put our focus on," said Centeno. 
   Though students from Brooklyn and Queens College had early access to the collection before its public release on Sept. 9, many were unable to afford the high prices. The cheapest item of the CUNY and Kith collection was a $70 t-shirt, while the most expensive was a $995 jacket. 
   "There is no pressure for students to buy these clothes or any CUNY-branded items. But because Kith items sell out quickly, students were given the opportunity to purchase these items if they wish," a CUNY spokesperson told the Vanguard.    
   In a letter sent to Kith on Sept. 11,  the undergraduate and graduate student governments of Brooklyn and Queens College expressed their dissatisfaction with the pricing of the collections. Acknowledging that they expected the prices of the apparel to be substantial, the governments noted the clothing's costs were "simply offensive to the majority of low-income CUNY students." 
   "To put this into perspective, the jacket is approximately 29% of a student's tuition per semester in a college where 91% of freshmen are on financial aid," the letter read. The student representatives urged Kith to reconsider making the CUNY-inspired apparel more accessible to students. 
   Though many students were initially excited for the collaboration between Kith and CUNY, questions about the collection's prices rose early on. 
   "Of course having a fashion brand collaborate with your school is exciting and that's something you just wish would be obtainable," said Christopher Arias, a BC student. "With that said, however, Kith is who they are; a high end streetwear fashion brand and they really have no reason or obligation to make their clothes accessible."
    Others found that the collection was created for aesthetic purposes. 
    "I think the collab is more for the aesthetic and not really for the students. The insane price is disappointing since I don't know any students that can afford that," a BC student named Kamaryn said. 
   Since its public release on Sept. 9, most items from the collection are sold out as of press time.