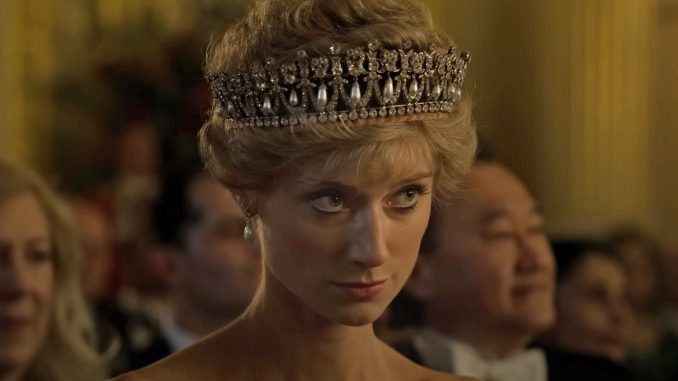 By Michela Arlia 
   How do you spoil something that follows a current event timeline? That is exactly the question I asked myself at the thought of reviewing the season five release of Netflix's hit "The Crown."
  I had so much anticipation for what was to come in the new season, and told everyone I wanted no spoilers, until I came to realize the entire storyline has already been spoiled. 
   The binge-worthy drama on the streaming service follows the royal family in Britain under the now late Queen Elizabeth II's reign. While the partly truthful and dramatized retelling of events follows the family since the Queen's take over of the throne in 1952, season five reels audiences into the 1990s amidst attempts at a "modern" monarchy. 
   In just 10 episodes, viewers are taken through the painful "Annus Horribilis" of Queen Elizabeth, the scandalous separation and divorce of the Prince and Princess of Wales, Charles and Diana, and the common theme of struggling to marry into not just a family, but a system. 
   As a fiend for anything with a royal trace, I have indulged in this series for years now and still am learning so many intricate details about this family, whether they be true or not. 
   Watching only solidified one recurring thought I've had all this time – the newly instated King Charles is a terrible human being. While the show is scripted and draws on most of the factual events from this timeline, I still find it hard to believe that the way Charles' character is written as anything of an exaggeration. 
   One thing about the series was my shock at where they chose to end it. I made the assumption going into this with the belief that the season would culminate in Diana beginning her involvement with Dodi Fayed, her last partner at the time of her death and son of the owner of Harrods, a high class department store in London. Instead, Dodi is set to marry another woman, and Diana begins a strange yet father-daughter-like relationship with Dodi's father, Mohamad Al-Fayed.
   It came across as a cliffhanger, but to a story we are all knowledgeable about how it ends. 
   Spoiler alert: Princess Diana dies. Unless you've been living in seclusion for years on end, this "spoiler" comes as no surprise. 
   We will never know just how accurate the events behind closed doors are, but there still is no reason to believe that anything new about this family can be uncovered by the plotline of the show. 
   So if we all are aware of the chain of events, and we all know what is to eventually become of these real-life-turned-semi-fictional characters, why do we obsess over the entity that is "The Crown?"