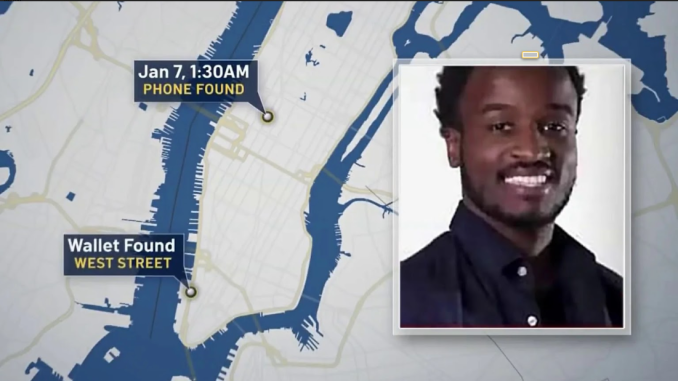 By Michela Arlia 
   Queens native and CUNY Law school student Jordan Taylor, 29, has been reported missing for over three weeks after being last seen on Jan.6. 
    Taylor's family has filed a missing persons report, as his brother and mother share public pleas for help in finding him. He was last seen via surveillance in a Richmond Hill barber shop. Reports from PIX11 News indicate that barber Rafael Padilla noticed Taylor seemed off before rushing out without a full haircut. 
   After hours without a word from Taylor, his mom used his phone's GPS to track him. 
His cell phone was later found in Hell's Kitchen in the early morning of Jan.7, not far from The Q nightclub, a scene Taylor was reported to have previously spent time in, according to his friends. 
      While there is no evidence linking Taylor to a visit to the club on Jan. 6, evidence of Taylor's wallet then being found on West Street, with much of its contents intact, raised even more questions. 
   Before starting at CUNY Law School this fall, Taylor graduated with a double major in political science and Black studies from SUNY New Paltz, and worked on the congressional campaign for Antonio Delgado, now the lieutenant governor of New York State.
   Taylor is on track to graduate in 2025.
   The Vanguard reached out to Taylor's brother Al for any new updates on the case, but as of press time, no comment was received. The Vanguard will continue to report as new details emerge.