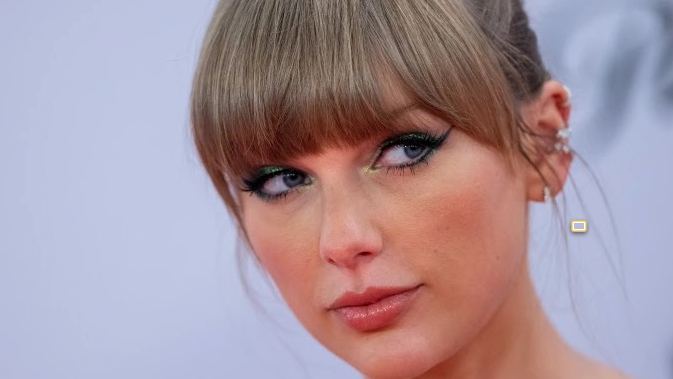 By Michela Arlia
   I would like to formally apologize to Dr. Taylor Alison Swift. With this apology, I will also be retracting my accusations from this past fall that there were "holes" or "missing links" in her latest "Midnights" studio album.
   Fresh off its release on Oct. 21, the world went crazy. And by the world, I mean the Swifties. Spotify broke down for a brief moment in time, TikTok was in its most chaotic state, and an entirely new age range of fanaticism was created, as the 13-track album united original fans to the now next generation of younger siblings, children, and every listener in between. 
   To catch you up on what has happened all things Taylor since late October, an extended version of the album was released, "Midnights 3am;" she announced her U.S. summer tour, entitled "The Eras Tour;" and oh yeah, she's the reason a lawsuit with TicketMaster was brought to Senate Judiciary Committee hearings this week. No biggie. 
   I originally took the stance that there wasn't that much to offer to the album, but I now wish to correct that to say that I just didn't get enough listening time before a proper review. 
   Once again, I stand by saying the inquisitive lyricist strikes again on this album, perhaps her strongest suit at times over that of the music production and sometimes even vocals. It's a good album, with some pretty snarky wordplay, pretty good messages, and easter eggs. 
   But being that I reviewed this album already, back to the Senate hearings. 
   This all began once Swift officially announced the U.S. leg of her tour. Ticketmaster, the world's largest ticket marketplace, was set to open up presales to 1.5 million verified fans prior to the general public's chance to purchase tickets. Things went sour rather quickly, as over 14 million users, including bots, were allowed access to the presale.
   Causing delays and full-on lockouts of ticket sales, Ticketmaster made the executive decision to cancel all ticket sales to the general public. Big no no there. 
   This whole fiasco is the classic Hasbro game "Monopoly" played out in real-time. Property owners (Ticketmaster) controlled the board and all its pieces, making its players (fans) believe they had control. However, in the least expected moment, they came in to sweep up all of the remaining properties and won't let any of the pieces move an inch. 
   Now, fans are stuck in jail, and can't strike luck with the community chest to get a "get out of jail free" card. They just keep paying their dues. 
   So Ticketmaster blames bots and glitches for this mistake. I, however, don't buy into that. 
   The live entertainment industry is still painfully recovering from the era of COVID. Things like free live-stream concerts on TikTok, and the use of cameras at concerts for audiences to have a virtual option for a fraction of the price to be in the physical stadiums have hurt Ticketmaster's role in our capitalist society. 
   As one of the biggest names in entertainment introduces her first major tour in five years, the site needed to up its game. Ticketmaster's strategy: manipulating supply and demand for revenue. 
   All of this escalated so much that it is now an issue being heard in one of the highest judicial committees this nation has to offer. 
   Forgetting the idea that we have a manipulated supply and demand chain, you're telling me that of all the things to allow both Republicans and Democrats to finally agree on, it's the queen of break up songs?
   The bipartisanship on this matter shocks me in a way, not because it shouldn't be happening, but because basic principles of marketing, monopolizing, and merchandising really stand out in many other national issues, such as the Defense Production Act debacle. Nonetheless, the parties can't come to terms with them.
   This string of events can't help but make me wonder, is this a D.C. issue to handle because we have a fundamental problem in this country of power-hungry companies that go unscathed by way of asserting unnecessary dominance? Or because Senators Klobuchar and Lee's daughters missed out on the presales? 
   Should the Committee on the Judiciary be successful in their hearings to tear down some, if not most of the chokeholds large entertainment companies such as Ticketmaster and Live Nation have on the world of arts, maybe there's hope for something. I don't know what exactly, but it could happen.
  In closing, thanks Taylor, and once again, my apologies.