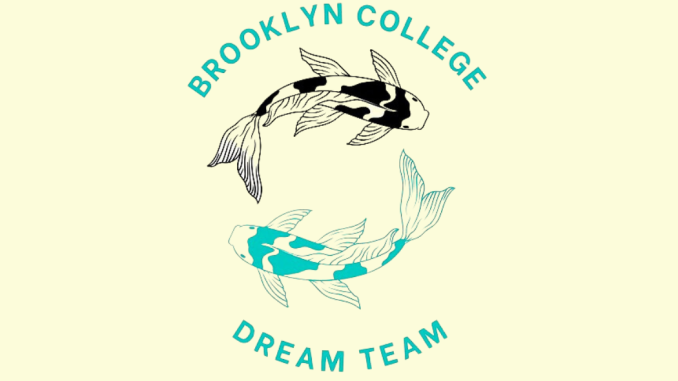 By Serin Sarsour
   In a country where it is difficult for immigrant and undocumented students to attend college and achieve their dreams, Brooklyn College's Dream Team aims to supply these students with a safe space on campus.
   "One of our main initiatives for the Dream Team is honestly just to be an open space for undocumented youth and their supporters who just naturally fight for immigrant rights to create a better school, to create a greater campus for immigrant students who are incoming or are present there," said Sergio Leon Hidalgo, a freshman at BC and a member of the Dream Team.
   Although the Dream Team is just now making its mark on campus, the idea for this club has been around for a while. Before the original team could really blossom, the COVID-19 pandemic hit and the team fell apart. Luckily, the Director of BC's Immigrant Student Success Office (ISSO) Jesús Pérez helped bring it back to life and was on a mission to get students to join, including Hidalgo. With additional support from ISSO's new Program Coordinator Leslie Ramirez Carbajal, the club has received guidance with their social media and how to navigate it.
   "I think it's also important because sometimes you do not trust anyone regarding your status or regarding your dreams. So knowing someone whose life or status is similar to yours and share your dreams, like I wanna be a doctor but I don't know how, but you don't wanna share that type of stuff with your professor. It's easier to share that with a fellow student or a fellow club member," said junior and Dream Team member Emily Villavicencio, noting that the Dream Team is available to listen to and guide immigrant students through college.
   Both Hidalgo and Villavicencio joined the Dream Team in hopes of making the transition from high school to college for incoming freshmen less stressful and helping them find a sense of community as soon as they reach campus.
   "Also, the idea of being able to allow students to feel not 'othered' by their campus, being pushed aside and being considered just another group of students. It actually makes students feel like, 'Hey, we're actually part of this campus. We are collectively making up this community,'" Hidalgo said, highlighting the importance of having a safe space on campus where immigrant and undocumented students can relate to and identify with one another.
   A large factor that played into Hidalgo's decision to attend Brooklyn College was the Immigrant Student Success Office, so he's excited to be a part of something that goes the extra mile in providing guidance to immigrant students and advocating for them.
   "When you're undocumented, it's very difficult to open up about your status and what you wanna do with your career because it's so limited," said Villavicencio. "It's just like a sensitive topic that you don't want to overshare with someone that you might not know, but if we have a safe space within multiple people in different majors and different careers with the same situation that you are in, it will be easier for them to open up."
   Hidalgo and Villavicencio also noted that they hope to have a president, vice president, and other representative roles of the club filled soon, who will be at the forefront of leading, speaking out, and advocating for immigrant and undocumented BC students. At the moment, the current members of the Dream Team are trying to promote the club, in search of more members to get involved and be active. Villavicencio and some others are set to graduate soon, with Hidalgo having more years to come on campus.
   The Dream Team currently doesn't have an official space, but they are working with ISSO, so their meetings are usually held in Roosevelt 117. Although the status of the Dream Team is currently unofficial, Hidalgo and Villavicencio are looking forward to what's to come in the fall after anticipating getting the club officially instated by the end of this semester. With hundreds of freshmen expected to roll in on campus next semester, the Dream Team wants to make it clear to new immigrant students that they are an available and accessible resource for them.
   "There's like not a lot of students and the semester is almost over. So definitely during the fall you'll hear about us a lot and as soon as more students keep coming, I hope we have way more members," said Hidalgo.