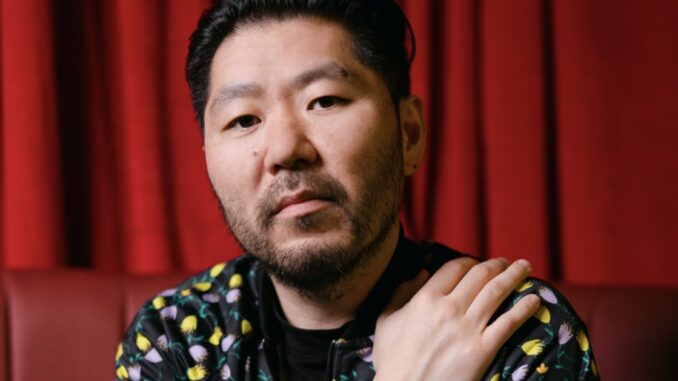 By Paulina Gajewski
   On a stage illuminated by torches, the ancient Greeks adorned themselves with disguises to perform comedies written by the greatest playwrights of their time. Throughout ancient Egypt, jokes were scattered across papyrus scrolls. Comedy, an art form dating back to our ancient predecessors across time and space, morphed and grew into what it is today.
   Utilizing art forms to create connections and relatability across humans is always rewarding, especially when coupled with topics underscored with emotion. Edward Yoo Pokropski, a Korean-American adoptee, expresses his thoughts and feelings in his show titled, "Case 84: Adopted in the USA."
   Pokropski, who has experience in screenwriting, always wanted to get into stand-up comedy. "When I was growing up, it was something that I always thought about, and thought maybe there wouldn't be an opportunity to," he told the Vanguard. "When I moved to New York, there was more access to classes and open mics, and that community at large. I got infused into other spaces where people were doing more storytelling shows."
   Pokropski traveled to Seoul, Korea in 2015 to find some answers regarding his past and adoption. His show uses narrative and storytelling to portray his past, paired with personal pictures that take the audience on a trip from his childhood to the present day.
   "Media is made by people," Pokropski noted. "We have our biases and past experiences, which colors our perceptions. Common themes continue to be seen again and again. It isn't just with adoption, it can be with any topic."
   One common misconception of adoption portrayed in the media is that every adoption is a happy one. Not every adoption, as Pokropski noted, ends with the adoptee being in a better situation than their previous one. Media literacy is an increasingly important skill, especially for students. Adoption stories generally take one archetype in media, and critical analysis aids in understanding the depth and difference to every adoption story. The nuance to adoption, along with almost every aspect of life, can be misconstrued through media, and media literacy lends a helping hand in understanding different narratives.
   Speaking in front of an audience is not always an easy feat, but Pokropski explained that throughout his life, he had already gained the confidence an individual must possess to do so. "Nowadays, more and more jobs expect you to be able to talk in front of people," he explained. "Especially in the corporate world, they want you to be able to present your ideas to people. Through work, that's something I've had to do a lot."
   Public speaking, however, provides an extra challenge in the comedy industry, especially when attempting to garner the crowd's attention. Much of Pokropski's abilities were aided by, "[…] the combination of getting the practice of introducing myself so many times through standup and tackling complex topics," he told the Vanguard. "It still is scary and nerve-racking, but I try to pull from those past experiences. Slowing things down is also helpful, some silences and pauses not as long as you might think they are when you watch them back."
   When Pokropski began his career in comedy, there were not many Asian comedians in the community. Though, at the time, Pokropski had opened for Ronny Chieng, ​​a senior correspondent on Comedy Central's The Daily Show, who uses his platform to foster Asian American and Pacific Islander (AAPI) comedians. He also takes his inspiration from Michael Cruz Kayne, a writer for The Late Show with Stephen Colbert, who uses storytelling to tackle sensitive topics.
   Pokropski is also one of the executive producers of the largest and longest-running comedy fest dedicated to AAPI comedians in NYC called Asian Comedy Fest.
   "At the very beginning of 2020, right before everything shut down, it was something comics had been planning with one of the theaters in New York called 'The Pit.' The producer there had reached out to myself and other AAPI producers working on comedy shows," said Pokropski.
   These types of community shows had already been present in New York, but not in the form of a festival where Asian American shows and performers have the opportunity to merge. Pokropski noted that the Asian Comedy Fest hopes to grow and continue giving exposure to more artists.
   Comedy is often perceived as a lighthearted attempt at hilarity, but recent applications of the art form prove that it is able to portray a plethora of topics. Edward Yoo Pokropski's show, which took place on Jun. 6 and Jun. 23 at the Caveat Theater in the Lower East Side, represents just that. Perhaps the two extremes of the human psyche, comedy and tragedy, can combine into a performance that manages to capture the core of human connection.