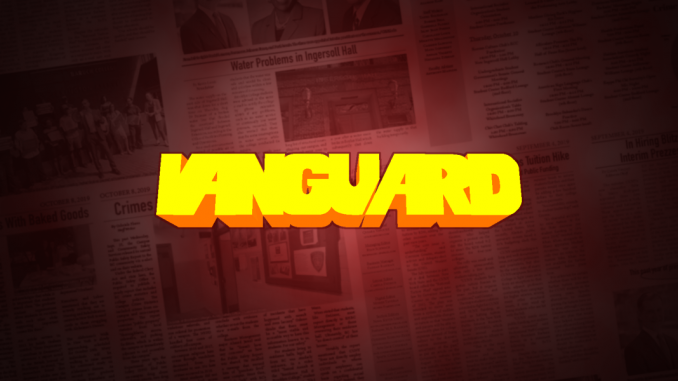 Brooklyn College is one of five CUNY campuses that will be getting an investment of $2 million to expand our computer science program.
This expansion is part of the CUNY 2X Tech program, a $20 million initiative to increase the number of CUNY students graduating annually with a tech-related bachelor's degree who intend to have careers in tech in NYC in the near future. An additional $4 million is going to be added by The Department of Small Business in the city.
Langsam, in Michael Elsen-Rooney's article published last week Tuesday for The Daily News, said that the CUNY 2X Tech program "will make a real difference to our students and will be mutually beneficial to both the computer science students in Brooklyn College and their future employers in New York City.
"It's the second largest major in the college," said Yedidyah Langsam, Professor and Chairperson of the Computer Science department, "the number of courses varies, but the number is upwards of 125 sections," said Langsam, who has been chair of the department for nearly a decade.
Although, there have been recent concerns regarding the offerings from the program, a sentiment Langsam denies.  "There are no unusual student concerns," he said.
The article by former student Estefania Barron for the campus radio station WBCR voices concerns of students such as Rami Saban, who made a Facebook post on the BC Computer Science Community page on Nov. 20, 2018 elaborating on his difficulties enrolling for the spring term that year. There was a shift in time slots for one of the classes he needed in order to graduate, "I either have to drop it or quit my job, essentially," he said.
Another CompSci student, senior Mohammad Danyal "was seeking permission to register for a course (CISC 4900) after he completed prerequisites defined by the college website (CISC 3110 or CISC 3115), Professor Moshe Augenstein denied him permission. Augenstein told Danyal he failed to meet the required GPA and to take an unmentioned course (CISC 3130)," the article states.
Danyal was forced to  "take a course in the winter in order to be able to graduate next semester (Spring 2019)."
Nick W. majored in CompSci for two semesters and is  expected to graduate in the fall term next year. " I declared my major as CompSci for the coordinated engineering program," he said. But then he switched because he realized that he wanted "a career in business, but for tech companies and startups," he added.
"Students often make recommendations as well as suggestions, which we try to accommodate," Langsam added,  and "One issue with this is adding additional sections because it is nearly impossible to find qualified instructors and of course given the budget, we are unable to hire additional full-time faculty."
However, Langsam says, "This investment will lead to a significant improvement." The campus will hire "two full-time Lectures whose expertise will come from industry desired technologies," he added, as well as "two adjuncts, currently working in the industry to teach specialized classes," each semester.
"The project will also provide 50 paid internships with training in the tech industries, such as Google, Facebook, and many financial institutions. Career advisors and mentors are also being hired," Langsam added.
"Computer science classes are almost always grouped in with another class covering the same or similar material," says Farhad Rahman, a Business Management (/?) major/CompSci minor here at BC, and ones that should be "CISC. based are not listed as CISC. and are grouped in with BUSN., ECON., and accounting classes, in order to appeal to more people."
Rahman is currently taking an e-commerce class with a majority of business students and few CompSci students, with "about half the class has been about business and the other half is directed to computer science," he says. Because Business is divided into multiple majors, such as Business Management, Business Admin., the classes for those majors "have a large amount of students," he adds.
Because of this merging of courses across four subjects, Rahman says it throws CompSci students under the bus "even though it may say this class is also 'BUSN. blah blah blah', it is misleading and confusing, let alone hard to notice on the page."
Rahman still thinks that a lack of transparency exists in the department because, "Many of the department staff are hard to come into contact with, assuming you can even find the hidden department room in the first place," and the last time he communicated with them, "it seemed as though some don't even know what's going on in their own department."
Rahman has never heard of the CUNY 2X Tech program or the 50+ new internships being offered in it, and the increase in course offerings is no big deal, but what matters to him is "what the course itself teaches."
Because BC decided to drop "an essential programming language in favor of a much easier language," he says, although it makes "wetting your feet in the ocean of computer science programming languages easier to accomplish, it also gives you a sense of false hope because you're limiting yourself to shortcuts that will be detrimental when you start applying for competitive jobs."
Rahman adds, "I think investment-wise we really need to be paying more to our professors who make a small income teaching anyways, and with this investment, more professors will be attracted to teach."