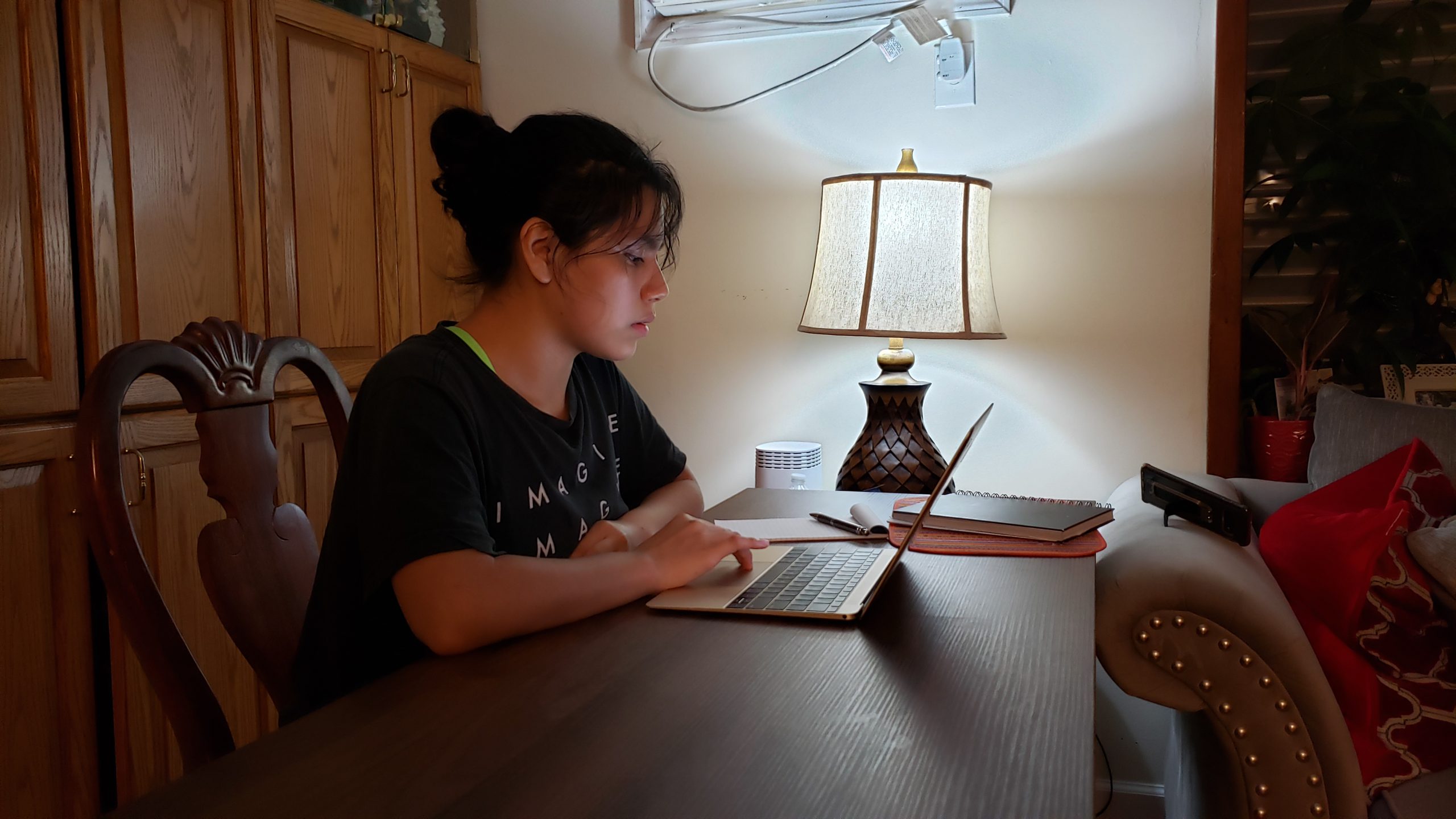 Under Gov. Cuomo's reopening agenda "NY Forward," New York City has gradually shifted to the "new normal." As a result, summer job offerings have rolled out slower than anticipated, causing several CUNY students, and other NYC youth, to struggle with lagging employment rates. Many have been on the lookout for seasonal jobs to gain financial independence, work experience for their résumés, and a summer pastime. However, with the threat of coronavirus, initial summer plans have changed. 
     "I thought I would have something smooth sailing–at least a summer job, then another job after that–but then it wasn't like that. There was a complete stop–it was no longer just worrying about a job anymore, but the bigger issue of death from contracting this serious virus," said Mia Galeno, a Political-Science major at Brooklyn College. Galeno currently works from home as a Summer Youth Employment Program (SYEP) Bridge participant. SYEP Bridge is the successor of SYEP, a city-funded program suspended in April due to COVID-19.
    For many NYC students, between the ages of 14 to 24, SYEP has become a go-to summer opportunity. The Daily News reports that the program cost the Department of Youth and Community Development $150 million in 2019. Before the pandemic, it provided jobs for 75,000 New Yorkers across 13,000 workplaces each year. This summer, SYEP is replaced by SYEP Bridge, a five-week-long career readiness virtual program that has selected roughly 35,000 applicants. 
    To Julian Perez, a Macaulay Honors student at John Jay, the suspension of SYEP led to his loss of savings for college necessities. 
    "When the spring semester switched to online, I started to become concerned. I use my summer job to cover any book costs and expenses needed for college for the following semester, so I was definitely concerned about that,"  said Perez. "I knew I needed a job but because of COVID, it's so hard to find."
    According to the NY Department of Labor, the city's 2020 seasonally adjusted unemployment rate rose from 18.3 percent to 20.4 percent in June. With the continuation of high unemployment rates in NYC and possible resurgence in coronavirus cases, some CUNY students have limited in-person job opportunities. For Fariha Hanif, a Macaulay Honors student at City College, not working in-person may impact her eligibility for medical school as a psychology major. 
     "If I don't get any healthcare experiences in a year, then I'm pretty sure it's going to be a problem for applications […] All of the jobs that I want do revolve around healthcare, getting hands-on experience with patients," said Hanif. "Hospitals won't hire new people right now, maybe once they get a vaccine out. It really just makes me depressed, looking at all those opportunities that I can't have right now." 
      Similarly, for Ide Kafexhiu, a student who attends the Sophie Davis Biomedical School at City College, the current closure of CUNY labs and postponement of scientific research concerns her as a biomedical-major. However, Kafexhiu prefers to work from home and limit her chances of contracting the virus. 
      "I think future employers, or those in charge of whatever I apply to, will take that into consideration because a lot of people couldn't do anything during quarantine," said Kafexhiu. "I wouldn't get a job in the real world, because I don't want to risk getting COVID or giving it to anyone." 
       To date, about 412,878 New Yorkers have tested positive for coronavirus. Though the rate of virus transmission has significantly decreased since the pandemic's peak, COVID-19 caused over 25,000 deaths in NYS. With this in mind, BC film-major Paola Muñoz finds the decision to work outside of home challenging to make, especially because of her need for a steady and stable income. Before the pandemic, Muñoz was a hostess and cashier at a restaurant, using her earnings to rent a bedroom near the BC campus. However, once NY was on "PAUSE," Muñoz lost her job, and subsequently, her place to stay in the city.    
       "I worry about the safety of it all because even though I do want a job to save enough money for a room, I'm also scared to put myself out there every day. I know my family wouldn't be okay with that. It's all very complicated," said Muñoz. 
      Despite the challenges COVID-19 has created for many statewide, several CUNY students intend to continue searching for employment. Though the future of public health and job security in NYC remains unclear, many students aim to adjust their summer plans according to the "new normal."   
      "People's jobs had to close down, now they're opening up again, but they have to make up for lost revenue. They can't hire people on the dot," said Ridwan Waseef, a Hunter College undergrad who is currently applying to part-time retail jobs like Party City. "Job wise, I think it's going to take a while for everyone to get back on track. And if you can't find a job right now, it's not your fault. This is a really weird situation, a tough situation–we're in a pandemic."