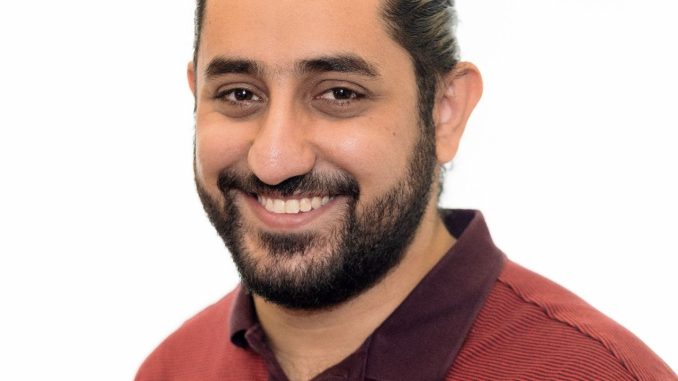 By Gabriela Flores 
   After votes were in from the Undergraduate Student Government election, Aharon Grama won his presidential bid alongside his running mate, Carrie Ebbin. The referendum included on the ballot, which proposed a decrease in student activity fees and structural changes in USG, received a 76% vote in favor of its implementation. This year's race, however, saw a record-low voter turnout, a pattern that has persisted at Brooklyn College. 
    "I'm obviously disappointed that more students are not engaged with student government and the elections – it was disappointing," said Grama. "But on the other hand, I'm also very proud of what we accomplished in getting up to the elections." 
   To get their names on the ballot, the uncontested duo garnered about 800 signatures, nearly double the required 400 needed to bid for a USG presidential ticket. Grama, Ebbin, and other USG members also collected over 1,000 signatures for their proposed referendum to be voted on during the elections. Though the referendum received many supporting votes this past election, the university's Board of Trustees, a top decision-making body, must review and approve its proposed changes. 
   Though only 2.04% of eligible students voted in the USG election, or 249 voters, the trend of low turnout is not new at Brooklyn College.    
   "Yes, it's considered a low turnout, but Brooklyn College has historically had a low voter turnout. The student government election process is managed by students with support by the college administration," said Ron Jackson, BC's Vice President of Student Affairs, noting that he has discussed with others how to improve future turnout. 
   "It begins with students getting informed and involved in this process which can impact their lives in the upcoming year as student government plays a major role in how their student activity fees are spent," said Jackson, "as well as appointing students to college-wide committees which impact students inside and outside of the classroom."
    Grama and Ebbin have noticed that some students who signed for their presidential candidacy and referendum to be included on the ballot have mistaken their petition for voting. 
    "A lot of people thought they vote. When I was asking people to vote for the actual elections, they replied that they voted already, but they didn't, they were thinking of the petitioning," Ebbin said. "[…] So voter turnout might have been higher if they realized the difference between the petition and the actual elections."     
   Despite the low voter participation, Ebbin and Grama are looking to implement long-term changes at Brooklyn College once their administration begins in July. The duo is currently working on replacing the system that powers Bulldog Connection with the intent of improving student life on campus. As Grama is set to serve his second term as USG president, and Ebbin her first term after working as USG senator, they are looking to better different channels of communications for student engagement. 
   "I didn't know what student life was like before," Ebbin said, previously noting that she enrolled at Brooklyn College during the pandemic. "I definitely want to feel what student life is and be involved in that community that everyone speaks so highly of – and it's also kind of beneficial because we have Aharon that was here before, and then I'm sort of like some fresh eyes, to build something great." 
     With Ebbin's background in social media and marketing, alongside Grama's USG presidential experience, the pair plans to first address student concerns pertaining to re-entry, vaccine mandates, and other issues. 
    "Those are the first stuff that I feel like as student government, we need to address and advocate for," said Grama. "The second is the diversity aspect […] It's very important to us that we put an emphasis on that."
Editor's Note: An earlier version of this article misstated the voter turnout as 0.02% of the eligible voting body. This was incorrect. About 2.04% of eligible voters participated in this year's USG election.