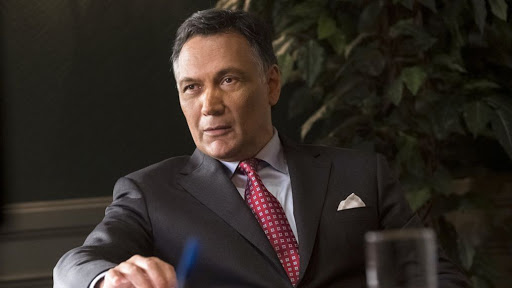 On September 23, 2019, Bluff City Law premiered on NBC starring an alumnus of Brooklyn College, Jimmy Smits. 
   Smits, who graduated in 1980 with a bachelor's degree in Theater, is best known for his breakout role as Victor Sifuentes in L.A. Law, as well as his work on NYPD Blue and The West Wing. Additionally, some people might recognize Smits for his role as Bail Organa in various installments of the Star Wars franchise. 
   In Bluff City Law, Smits plays Elijah Strait, a highly regarded civil rights lawyer in Memphis, Tennessee who asks his daughter, Sydney (Caitlin McGee), to return to his law firm after leaving over three years ago. From there, the two begin working together, while simultaneously working on their relationship as father and daughter.
   Bluff City Law has already aired six episodes with four more scheduled to air before Thanksgiving. So far, however, the show has been met with bad ratings and negative reviews. It currently sports a 38% rating from critics on Rotten Tomatoes with Hank Stuever of The Washington Post claiming "the show feels like a pilot from some random yesteryear's fall TV season."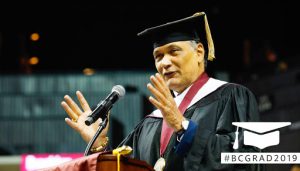 Before the premiere of the show, NBC had ordered another six scripts for a full season of the show. According to TheWrap and The Commercial Appeal, however, NBC has responded to the negative feedback by canceling further production of Bluff City Law altogether. Despite this decision, sets for the show are said to still be "intact," and the fate of Bluff City Law is still up in the air.
   This uncertainty has led Bluff City Law fans to flood social media with desperate pleas to save the show from cancelation, and it is certainly making an impact. Despite the low critics score, the audience score for Bluff City Law on Rotten Tomatoes is 88%. Some of the top tweets include one from Jayne Atkinson, who stars in the show.
   "Tell your friends to watch online. If we get viewership up we still have a chance! Online views on platforms like Hulu count! Get the word out," says Atkinson.
   According to Popculture.com, a Facebook post from the Memphis & Shelby County Film and Television Commission has provided Memphis fans of Bluff City with a way to help save the show. The post encourages people to leave positive feedback for the show on NBC's website. 
   "This is the best way to make your voice heard," said NBC's Senior VP of marketing.
   Back in May, Jimmy Smits was presented with the Distinguished Alumnus Award from Brooklyn College at the 94th Commencement ceremony. In his speech, Smits urged the graduates to never give up. 
   "If I were given the ability today to instill one thing in you, it would be perseverance…fall down, feel the fall, pick yourself up, dust yourself off, and you try again," Smits said.
   "You give everything your best shot, and once you have, you live with the results."    
   These words certainly resonate with the fans of Bluff City Law and their persistence to buy it a second season either for television or an online streaming service like Hulu. The ratings for the show may be low, but the fans are living by Smits' words.