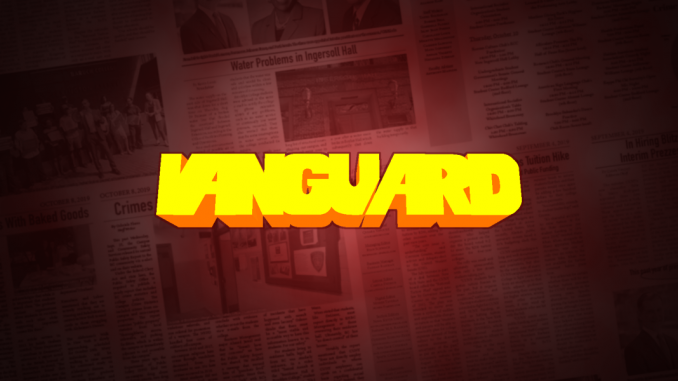 From a sun setting over ocean water, to the logo for the NBA, to Quran-inspired imagery, Tuesday's Paint Night, hosted by three different Muslim student groups, combined artwork with charitable causes as part of the international Charity Week.
   Charity Week, which was organized by the Islamic Relief Organization, raises money for orphans and poor children every year at the end of October. This year, Charity Week falls between the 21st and the 27th. Other countries, including the United Kingdom, Germany, and South Africa, also participated.
   Charity Week at Brooklyn College is a combined effort between the Muslim Women Education Initiative, Muslim's Giving Back, and the Muslim Student Association.
   In SUBO, participants of Paint Night paid ten dollars each in order to participate. They were provided with painting supplies, and allowed to let their imaginations run wild onto the palette. An assortment of treats adorned a table on the back wall which included cookies, cake, chips, and sparkling grape juice.
   Zainab Nathani, President of Muslim's Giving Back, said that painting was popular at other events which made them decide to try it for Charity Week. "A lot of people like to paint and those who don't have supplies at home can use them here," she said. 
   Noor M., who declined to give his full name, painted a sun over water with the word 'miskeen', which means poor, written in Arabic over it. "I believe we are all poor or needy," he said of his painting, "yet we like to glamorize ourselves to pretend we are not."
   This year's Charity Week also included a crepe sale in front of Whitehead, and an auction Wednesday in SUBO's Jefferson-Williams Lounge.