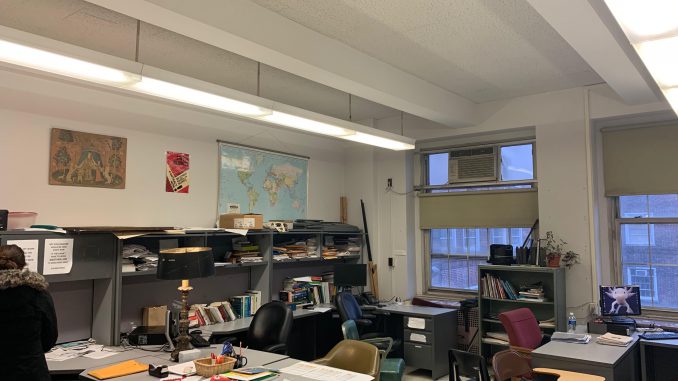 After the Professional Staff Congress overwhelmingly voted to ratify the 2017 – 2023 contract  with an 86% "yes" vote, members of the CUNY educators union are responding with mixed reactions, calling out negotiators for falling short on their 7k demands. 
   As representatives of the Professional Staff Congress prepare to sign a new contract with their CUNY counterparts, the hope for achieving a starting $7,000 per three credit course salary for adjuncts are slowly diminishing.
   "When the new contract was initially announced, I was shocked because it was being advertised as something great but what it really was like a punch in the gut," said April Ranger, a Brooklyn College English adjunct of two years. 
   Ranger calls the volume of work expected of an adjunct relative to their current salaries "exploitative," and not tenable for one to make a living. 
   "Literally the day the contract was voted I got another job;catering"  Ranger said, emphasizing the financially constraining burden of being an adjunct. 
   Adding that in spite of standing to gain $1,000 herself through the new contract, she would rather leave teaching. "It's better to leave it in the long run, when your getting nothing and then they increase by 40% of course it feels like a lot," Ranger said.
   With the expiration of the last contract between the city and the PSC in November of 2017 salaries remaining largely stagnant for members and as inflation and cost of living in NYC steadily rising, adjuncts organized for a salary they consider the equivalent of 'non-impoverished wages'. 
   According to the PSC's website the new contract would allow adjuncts to make an increase salary of $5,500 from the current starting average of $3,500 per three credit course in a given semester, a far cry from the $7,000 many CUNY adjuncts have championed for the past two years. 
"One of the jokes about 7K is that by the time we get 7K we'll actually need 10K" Zachary LaMalfa humored. LaMalfa, himself a Brooklyn College English adjunct of nearly four years, elaborated on how discouraging he found the contract to be. 
   LaMalfa showcased a diagram distributed by members of the PSC that voted 'no' depicting how the pay scale relative to inflation in a matter of years hurtful to the income entitled to adjuncts "I was a part of a team that put this together and we really read the contract, and found it really depressing to find out that by the time the contract kicks in it amounts to a pay cut more than a raise."
   "The retroactive pay isn't a lot" LaMalfa said, as adjuncts noted how the contract will only stand to compensate them for only 2% of back pay for 2018 and 2019. 
   "The 86% vote was a bit higher than I was expecting," said Professor James Davis, BC English Professor, PSC chapter chair and a proponent for 7K movement at Brooklyn College.
   Professor Davis, a member of PSC's bargaining team, who had been in talks with members both for and against the settlement, had reflected on his role during negotiations "I think it was a matter of asking ourselves did we run a strong enough campaign that we wanted, some people answer to that was no."
   Although, as a member of the bargaining team, Davis is for the contract and believes it is a positive step forward for faculty wages. 
   "I got into teaching Higher Education because I feel like the students here really care," LaMalfa said, reflecting on his time as an English adjunct in Brooklyn College, visibly disappointed by the outcome of the new contract.