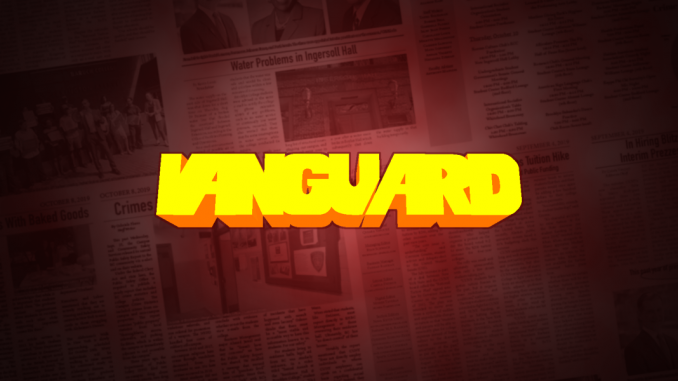 After a change in New York State law, voters will be able to participate in early voting for the very first time in state history beginning this Saturday. Any registered voter will have the chance to go to an early voting poll site from October 26 to November 3 to cast their vote ahead of election day
   Not every voting site traditionally used on election day will serve an early voting site. For example, Brooklyn College's Roosevelt Hall has been a voting site for previous election days, but, based on current information by the Board of Elections, BC will not participate in this year's early voting. Instead, Midwood High School and James Madison High School will serve the nearby area.
   General election ballots in New York City are often non-competitive due to winners being almost entirely determined during Democratic primaries. This year is no exception. On the ballot for all New Yorkers is the race for Public Advocate, which Brooklyn College-grad Jumaane Williams is almost certain to win.
   Voters in the 45th City Council District (which encompasses Brooklyn College's campus) will also find Councilwoman Farah Louis on their ballot. Another non-competitive race, this is Louis' third election of 2019 after winning a special in May and run-off in June to replace the seat vacated by Williams.
   "I need your support one last time," tweeted Louis.
   There are also a few judges in similarly non-competitive races, as well as five ballot proposals. Ballot proposals are amendments to the city's charter, which is in essence New York City's constitution. 
   The most attention-grabbing of the five ballot proposals is Question 1, which asks people to vote "yes" or "no" on creating Ranked Choice Voting (RCV) for city-wide races. This would mean that for future races (including primaries) for City Council, Borough President, Comptroller, Public Advocate and Mayor, voters would be able to choose five candidates instead of one by "ranking" them from their first to fifth choice. If any candidate doesn't receive a majority (50 percent or more), the candidate with the least votes becomes eliminated and that candidate's votes disperse to whoever those voters picked as their number two. This process would repeat until any one candidate has a majority and becomes the winner.
   The intent of RCV is to prevent any candidate from winning without a majority of the vote. For instance, Jumaane Williams won his primary for Public Advocate with a mere 32%, because the rest of the field split the vote. RCV would also mean that candidates would have to campaign to voters in communities they wouldn't normally go to, as they now need people to pick them as their second choice. 
   "Ranked Choice Voting has been road-tested around the country in cities like San Francisco, Oakland, Santa Fe, and Minneapolis/St. Paul and in states like Maine," reads a pamphlet by the good government organization Common Cause NY. "Exit polling shows that voters find RCV easy to use by overwhelming majorities in jurisdiction after jurisdiction and election after election." 
   On the flip side, city politicians who managed to win elections by "splitting up" voter bases will no longer be able to come out as victors that way.
   New York's charter revision ballot proposals have a history of virtually always being successful. Last year, all three questions passed with over 60 percent of the vote. So whether one supports RCV or not, it is most likely to be in place as soon as June of 2021, in-time for the next primaries on city-wide offices. 
   While this November's races are non-competitive, the election will provide an opportunity for New Yorkers to try out early voting for the very first time. The system is expected to be significantly more important for high-turnout races, such as the Presidential primary next April. No special reason or circumstance is required to vote early. Voters must show up at their designated early voting site during early voting hours, which vary day by day. 
   Voters can find their designated early voting site, hours of operation and a sample ballot at https://nyc.pollsitelocator.com/.