Cites Disability, CUNY Bureaucracy for Unfair Treatment; Calls on Milich to Resign 
  The confusion surrounding last spring's student elections lingers on after University Student Senate (USS) delegate-elect Corrinne Greene was rendered ineligible on academic grounds, leaving USG Vice President Ethan Milich to take her place as second USS delegate. Greene alleges that the situation that stripped her of her democratically elected title was unfair and disenfranchising.
   "This has been incredibly emotionally draining," said Greene, who was originally elected to be one of two USS delegates from Brooklyn College, along with former SGS president Fay Yanofsky, on May 2. 
   Brooklyn College is one of only a few CUNYs that elects its USS delegates directly from the student body. In most colleges, the delegates are elected from within their own on-campus student governments. Because Brooklyn College elects its delegates directly, the CUNY election by-laws' Article VII of the Student Affairs and Special Programs, policy 7.15 pertaining to student government and USS, states that "the college presidents shall certify the newly elected delegates […] with respect to procedures and eligibility criteria, no later than ten days after the election." That would place it on BC Vice President for Student Affairs Ronald Jackson to certify the USG and USS elections by May 12, but due to a misinterpretation of the by-laws, he failed to do so.
   "I made a mistake," Jackson admitted. He instead was following the August 10 deadline on the by-laws, which is in place for colleges that appoint their USS delegates from within. "I thought that meant all schools," he said.
   However, the point can be made that the ten-day post-election deadline is flawed, because it is not possible to deem someone ineligible on academic grounds for a semester that is not yet complete. (Brooklyn College did not conclude its spring semester until May 22, 2019.)
   "The timeline for the direct elections makes no sense," said Jackson. Had Jackson not made the administrative error, and certified the elections on May 12, Greene would still have been made ineligible once the grades came in after the semester.
   Once Greene's grades arrived in June, Jackson received an e-mail from CUNY stating that Greene was academically ineligible for her seat. According to the by-laws, USS delegates must have completed at least 50% of the credits they signed up for during the previous semester. Greene had only completed 4 of the 17 credits she had signed up for in the spring 2019 semester, rendering her ineligible. She cites her registered disability and personal struggles with ADHD and anxiety as her reasons for not achieving the academic eligibility rules.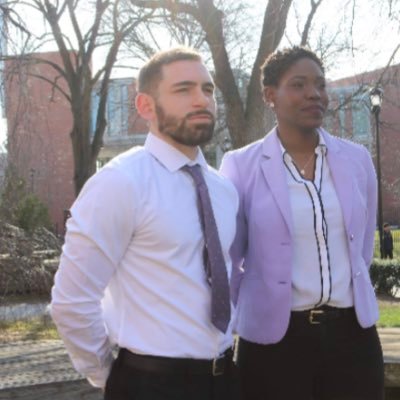 "I exercised my rights to run, to vote, to take INC grades and a medical withdrawal and be a human who cares about my health and my disability," said Greene. 
   Jackson notified Greene that she "cannot be certified" on June 19 via e-mail, adding that Greene had until Aug. 10 to amend the issue, an extension he says was supported by USS staff. 
   From that point, Greene worked to do away with the incomplete grades in conjunction with the new deadline.
   Prior to Aug. 10, Jackson noticed that the tenth came on a Saturday, so he extended the date two days to Aug. 12. Greene did not complete her academic requirements and submit them to CUNYFirst until Aug. 21, nine days after Jackson's deadline. Greene blames her professors for not responding in a timely manner, because they're not on contract over the summer. 
Greene also stipulates that the Aug. 10 deadline was "arbitrary," because it is not clearly stated in CUNY by-laws, and thus she should still be allowed to make up for her INC grades by the date in which she submitted. On Aug. 12, Jackson officially sent in BC's candidate certification, without Greene's name. 
   Although the Aug. 12 deadline is not in the bylaws and was merely an extension to make up for Jackson's initial error, it was never official, and even if Greene had fixed the grades by then, it is unknown if she would have been made ineligible. 
   Regardless, Greene was deemed officially and finally ineligible to serve as USS delegate, and the position fell to Ethan Milich who placed third in the election. Milich, who also wound up as USG Vice President this semester without winning the popular vote after first-place finisher Carlos Calzadilla-Palacio's slate was disqualified in spring. Milich has come under fire from Greene on social media for "stealing" her seat. Greene alleges that Milich is being granted special treatment by USS, saying he is "capitalizing off disenfranchisement," a statement denied by both USS and Milich. 
   Milich has likened many of Greene's statements to "slander" and "harassment," citing an unprovoked comment made by Greene on a now-deleted Facebook post. Although Greene has personally and publicly asked Milich to resign, Milich has said he will not resign from his position at USS, and plans to go on with his agenda, which includes running for USS chair.
   "She knows how democracy works, but only if it works for her," he said.
   Since the decision, Greene has been protesting its conclusion, as well as reaching out to USS legislative director Smitha Varghese, who she has worked with in grassroots campaigning.
   "My hands are tied," said Varghese, who came into her new position this past April. "It was really unfortunate," she said. According to Varghese, USS actually has very little to do with its own elections, mostly staying out because it could open the door for conflicts of interest.
   Varghese does, however, contend with many of Greene's grievances, saying Greene attacked the USS body unfairly.
   "There's been a lot of misinformation […] It's been very toxic lately, and really unfair," Varghese said. "She is asking for favors."
   She also disagrees that Greene's disability is an issue here.
   "We have students with disabilities in USS," Varghese said. 
   She does agree that the system does not help, concurring with the point that the current 10-day certification rule lacks in logic.
   "There are too many by-laws in my opinion," she said. 
   Once the determination was made, Greene looked to appeal the decision and get back the USS seat, but there is currently no appeals process in place for a situation of ineligibility in the USS by-laws: something Varghese, Milich, and Greene all agree should be changed going forward. 
   Regardless of any granted extensions or other deadlines, CUNY General Council Daniel Simonette upheld the decision to render Greene ineligible based on the May 12 deadline, which legally speaking is the actual rule in place at Brooklyn College.
   "Since Ms. Greene's transcript indicated that she had a number incomplete grade as of May 12, 2019, she was not eligible pursuant to the eligibility guidelines issued by the Board of Trustees and therefore could not have been certified," Simonette wrote in an e-mail. "She subsequently is not eligible to serve." 
   As of now, Greene remains ineligible and Milich will continue to serve as a Brooklyn College delegate to USS.
   "We have done all we can to help her," says Smitha Varghese. "We followed the rules and guidelines."